The School Sisters of Notre Dame were founded by Blessed Mother Theresa Gerhardinger in 1833 but we look even further into the past for the building blocks that make up the School Sisters of Notre Dame's educational vision, mission and charism.
In this three-part video series, Sister Miriam Jansen, SSND, details the evolution of the SSND educational vision over three centuries. Part 1 - 19th century (31 minutes); Part 2 - 20th century (15 minutes); Part 3 - 21st century (19 minutes).
---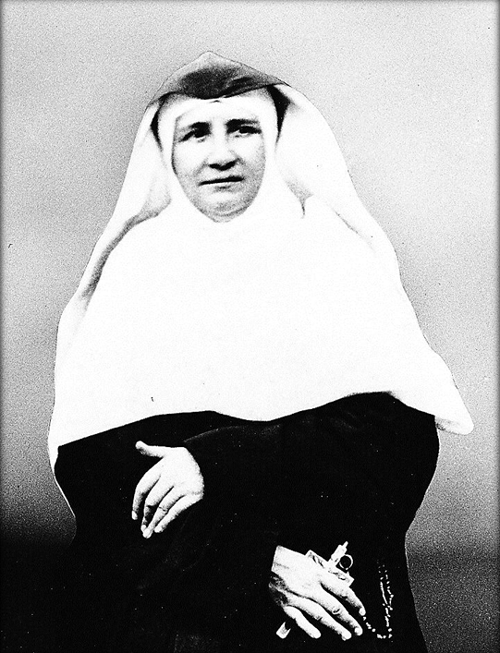 Read about the Travels and Trials of Mother Caroline Friess 
By Michele Levandoski, Archivist
On November 7, 1853, Mother Caroline Friess, accompanied by two sisters, left the Milwaukee motherhouse to open a new mission in New York City, but the trip did not go as planned. Mother Caroline wrote, "We were ready with our baggage standing before the ship when we noticed that we were a few minutes late due to a slow cab, and before our eyes the ship pulled away from the land…We had to return home. The next day brought a new hindrance. Because of stormy weather no ship left harbor." 
---
In this two-part video S. Kay O'Connell, SSND shares about St. Augustine (354-430) and Apostolic Religious Life. In part I she highlights Augustine's search for God. In part II she looks at his leadership as Bishop of Hippo and ongoing search for God. Augustine laid the foundation for people living in community being of one mind and one heart in God, a characteristic that is essential to the SSND charism.
In the recording below S. Kay O'Connell, SSND shares on Blessed Alix LeClerc (1576-1622) and St. Peter Fourier (1565-1640), founders of the Congregation of the Canonesses of St. Augustine. They gave new direction to religious life, whereby ministry became integral to faith community, another intrinsic element of SSND life and mission.
This video tells the story of Blessed Mother Theresa in Portuguese