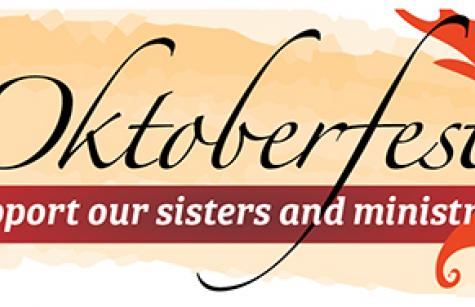 Posted Thu, 09/07/2017 - 12:00am
Welcome to the 28th Oktoberfest Calendar Raffle, presented by the School Sisters of Notre Dame. Your participation in Oktoberfest 2017 — the major fundraiser to benefit the Atlantic-Midwest Province — is very important to us. We are so grateful for your faithful and generous support. Last year we raised over $119,000. Our goal this year is to raise $125,000.
The suggested donation for a 31-day ticket is still only $10. Increase your chances to win and help us reach our goal by purchasing multiple tickets — as many tickets as you want! Please fill out this form and mail it with your donation in the enclosed envelope or buy a ticket below.
We will fill out the additional forms for you when you purchase multiple tickets. Please be sure to put your phone number on the form so that we can call to say, "You are a winner!"
Buy a ticket today!
Daily prizes are $100. A special prize — for October 24 Foundation Day — will be $150 and the largest prize which will go to the final name drawn for October 31 — will be $2,017.
The drawings will take place at 1 p.m. on Fridays, October 6,13, 20 and 27 in our main dining room at Villa Assumpta in Baltimore. One winner for each day of the previous week will be drawn by a sister or staff member. October 31 will be drawn on October 27. Winners will be notified by phone, and their names will be published on our website. After the weekly drawings, winners' names will be returned to the barrel so that everyone has a chance to win again during the month.
Each $10 gives you 29 chances to win $100, one chance to win $150, and one chance to win $2,017.
We thank you for your continued support. As always, we will remember you and your loved ones in our daily prayers.
To learn more about the various options for giving, check out the links below: