And the Winner of

is.....Barbara M.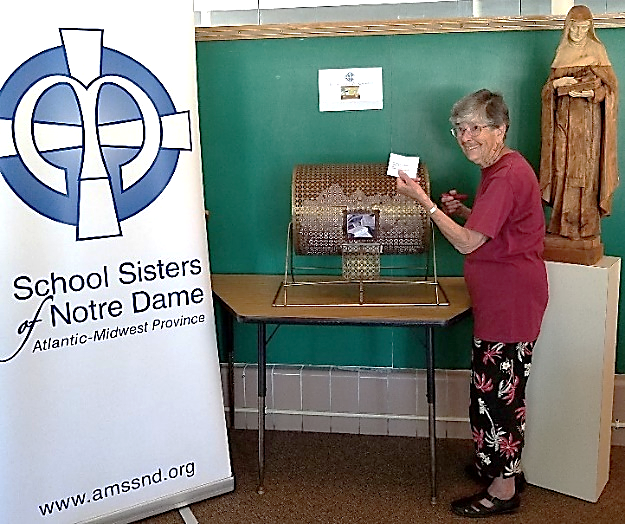 Barbara grew up in Connecticut and is an alumna of the Class of '67 of St. Joseph High School in Trumbull. It is there that Barbara first encountered the SSNDs. Barbara still keeps in touch with Sister Jean McLoughlin.
As you can imagine, Barbara was very surprised when she received the phone call informing her that she won the trip.
"I won the trip?...I can't believe it!!"
Barbara, a loyal donor of SSND, thought the drawing supported a great cause, but never imagined winning. Barbara said that her love for the Sisters and keeping in touch with them is wonderful in itself. But winning the trip is the "icing on the cake."
Barbara and her family currently live in California.
Congratulations, Barbara on an
Adventure you will surely Remember!