By Sister Linda Romey, OSB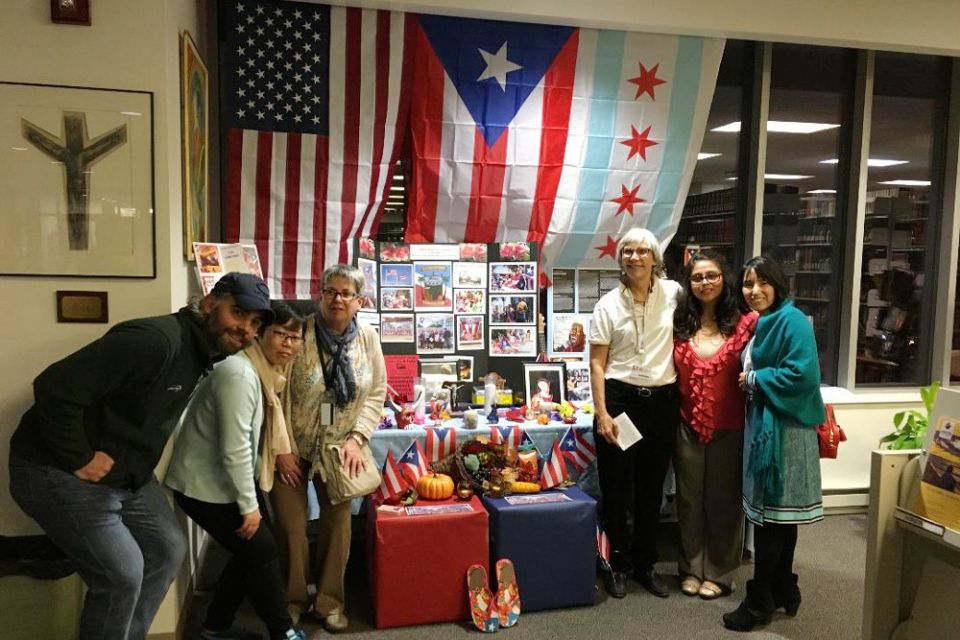 It is an oversimplification to say that religious life will "look different" in the future. More accurate would be to say that it will be different. Cosmetic alterations can make us "look different." To be different is more than skin deep.
How much of the talk about the future of religious life is really about the future of our religious traditions, not the life itself?
When we see associates as our hope for the future or talk about turning our ministries over to them, our topic is no longer the continuance of currently-lived religious life. Is it more accurate to say that the most common, contemporary expression of our traditions (i.e. vowed religious life via institutional living tied to the church/church hierarchy) is no longer the only way to live these traditions? The reality is that we are expanding the ways we live the traditions, but our language hasn't caught up yet. We have to be bolder, more prophetic, in naming them as ways of living religious life.
In her recent interview with Oprah Winfrey, Benedictine Sr. Joan Chittister told Oprah that it is the healing Jesus we follow most easily. The Jesus who fed crowds and healed the sick and forgave sinners. But, she said, our challenge is to follow the prophetic Jesus. The Jesus who threatened the status quo, demanded that systems designed to keep the poor poor and to hold women down be changed. The Jesus who refused to defend power and greed and sexism and war. The Jesus who spoke the prophetic message so clearly that he was crucified for it.
Jesus also told us not to go it alone. He called us to tend to each other as well as all others. He called women as well as men not only to follow but to lead (2,000 years of patriarchal theology notwithstanding). He called some, though not all, to leave everything for the sake of his work. He called everyone to care for the common good: to love others, to show mercy, to forgive, even our enemies.
Human beings long for connection — at some level we know that we can each be a better "me" together than when we are alone. And something in our very nature draws us to the good, to the divine, however we conceive of it and whatever we name it. Combine the longing for connection and the pull towards the good with the call to follow Jesus, and you have the makings of Christian community. Add prophetic and charismatic leaders of any era with a vision of following Jesus in a specific way, and you have the foundation of the traditions underlying our religious communities.
But we have to stop seeing what we have been trained to see over decades and see what really is: the prophetic moment we are living now as our traditions grow in as yet unrecognized ways. If we can stop focusing on adapting to changing demographics and embrace the different ways of living our traditions that are emerging, we can then deal in creative ways with questions like, Who will fill our empty buildings now? Who is called to do good works today? Who will carry our tradition into the future?