We are teachers, administrators and counselors; we are librarians, lawyers and accountants. We are nurses, facilitators and therapists; we are ministers, volunteers and women of prayer. Regardless of where we come from or how we serve, we are all proud members of the Atlantic-Midwest Province.
Our Mission is to proclaim the good news as School Sisters of Notre Dame, directing our entire lives toward that oneness for which Jesus Christ was sent. As He was sent to show the Father's love to the world, we are sent to make Christ visible by our very being, by sharing our love, faith, and hope.
-YOU ARE SENT, CONSTITUTION OF THE SCHOOL SISTERS OF NOTRE DAME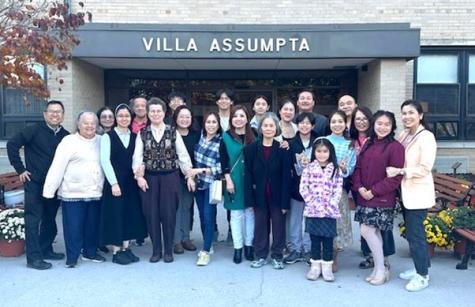 Would that the white walls of the Assembly Room at Villa Assumpta could talk! They would recount in vivid language a "Happening" between 1PM and 3PM on Sunday, November 19. Picture 15 Vietnamese manicurists along with their children. The women were dressed in Western-style clothes and were prepared...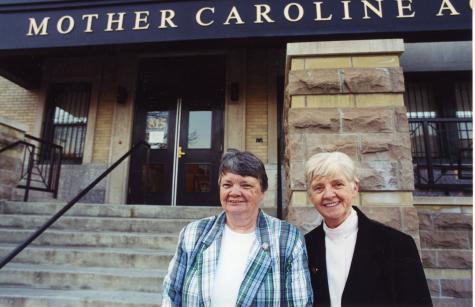 On November 9, 2023. Sister Frances Butler and I had the privilege of attending the 30th anniversary of Mother Caroline Academy, the school we helped to found in the inner city of Boston in 1993. What a thrill to witness first-hand our shy, apprehensive 5th and 6th graders stand proudly before us...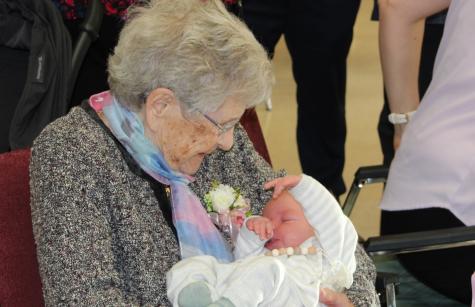 Waterdown Sisters and friends gathered recently to celebrate Sister Marie Taylor's 100th Birthday!