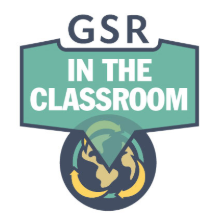 Global Sisters Report
Global Sister's Report in the Classroom – A project of the National Catholic Reporter
Topics can be found under GSR in the Classroom (upper right in the menu bar of the above page)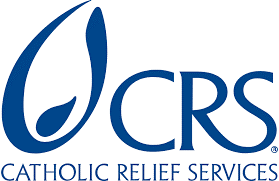 Catholic Relief Services
Click here to access lessons plans for grades 1-8, developed by Catholic Relief Services (CRS). These lesson plans illustrate a principle of Catholic Social Teaching, weaving in stories of people from different countries who've been impacted by CRS's work. This is a great opportunity for students to learn about Catholic Social Teaching and the realities our brothers and sisters face around the world.
For additional resources for schools, click here
For additional resources for universities, click here
One-page illustrated handouts of the Catholic Social Teaching themes:

AMSSND Values for Ministry resources click here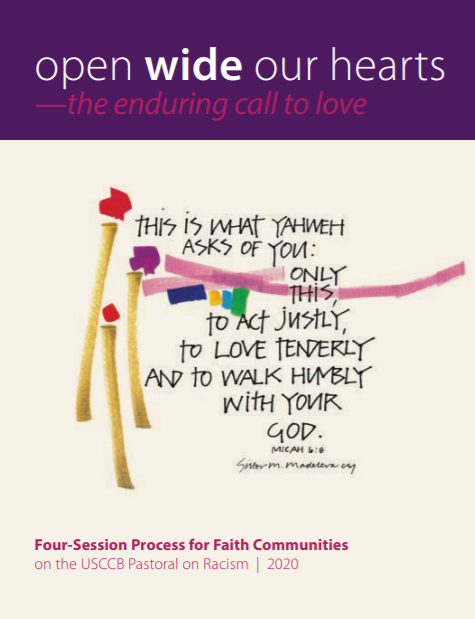 Open Wide Our Hearts
By: Intercommunity Peace and Justice Center, Seattle
A companion to the United States Conference of Catholic Bishops (USCCB) 2018 pastoral letter on racism, "Open Wide Our Hearts." The booklet contains prayers, readings and resources to lead and participate in a four-session process. Each session is 90 minutes, which can also be tailored to meet the needs of its users. The resource also contains additional material concerning the history of racism and events/stories/laws that support our understanding of racism.
There are four themes that each session focuses on:
Week 1 Individual and systematic racism, why it is sinful and a call to conversion
Week 2 How racism has impacted Native Americans, African Americans, Hispanic and Asian Americans
Week 3 Exploring "being white" in America, its privileges and the task to end systemic injustice
Week 4 Moving forward to address and end racism individually, communally, and societally
Purchase a copy here