Our Charism continues to develop in the living community, which, enriched by the past, enables the congregation to unfold in the present and to be challenged by the future.
YAS, the constitution of the School Sisters of Notre Dame
The congregation of the School Sisters of Notre Dame traces its beginnings to Bavaria (Germany) where, in 1833, Caroline Gerhardinger and two other young women began living a common religious life. Caroline, taking the religious name of Mary Theresa of Jesus, grounded the community in poverty and dedicated it to the Blessed Virgin Mary.
The foundation occurred at a time of political and social upheaval. Theresa believed that the renewal of society depended on strengthening the Christian family where usually the mother was the key educator. Thus, her first concern was for the education of poor girls in small towns and villages.
Only fourteen years after its foundation, Theresa responded to a call to establish schools in North America. She and five other pioneers arrived in New York in July 1847. After an unsuccessful attempt to establish the congregation in Pennsylvania, they traveled to Baltimore at the invitation of Father John Neumann. Schools and orphanages were established there. Soon the growing congregation began educating girls in New York, Pennsylvania and farther west to Milwaukee.
After Theresa returned to Germany, she entrusted the care of the missions in America to the capable leadership of Sister Caroline Friess, one of the pioneers.
Over the last 186 years, the SSND established Motherhouses in Milwaukee, Wisconsin; Baltimore, Maryland; St. Louis, Missouri; Mankato, Minnesota; Waterdown, Ontario, Canada; Wilton, Connecticut; Dallas, Texas; and Chicago, Illinois. From these areas sisters moved out, founding new educational missions across the United States, in Canada and in many countries around the world, promoting human dignity and assisting all to reach the fullness of their potential.
Each year on the 24th of October we celebrate the founding of our congregation and the strength and commitment of our Foundress, Mary Theresa of Jesus and Sister Caroline Friess.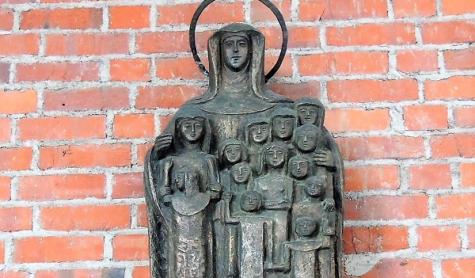 On October 24, we will join Sisters, Associates and colleagues throughout the world to celebrate 188 years of fidelity to Blessed Theresa's vision and charism. In communion and solidarity with the worldwide community present here and elsewhere, Ministry Services has prepared a prayer we can all...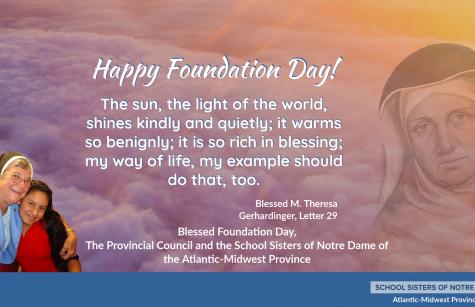 "Loving God, on this day we turn to you in gratitude for the 187 hallowed years of the Congregation of the School Sisters of Notre Dame." Commemorate this year's Foundation Day with the Foundation Day 2020 Prayer.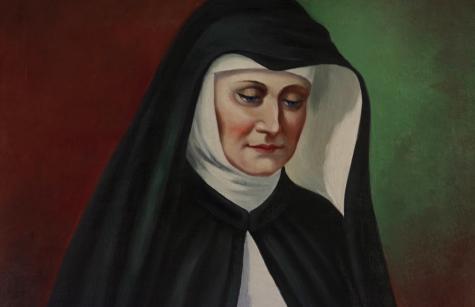 This year, this Foundation Day – with all that is going on here in this country and in so many places around the world, with all that is going on in our lives in this precious local community – it may be good for us to reflect on two simple questions...