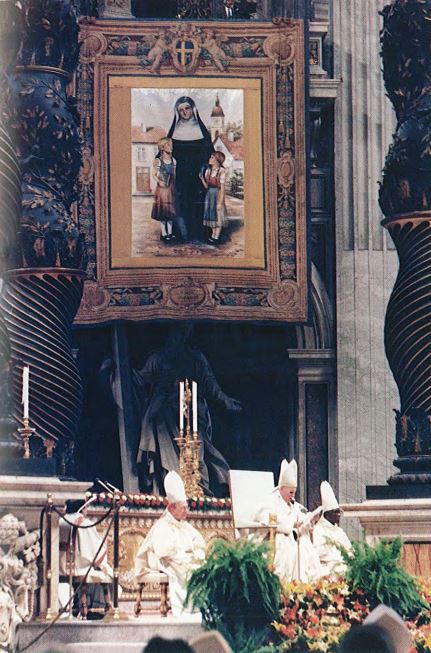 The following Prayer was prepared for the celebration of the Liturgy on the occasion of the Feast of Blessed Mary Theresa of Jesus Gerhardinger celebrated on May 9. We join in prayer on Nov. 17 to celebrate the 35th anniversary of her beatification.
Almighty and merciful God, You chose Blessed Mary Theresa of Jesus, virgin, as gifted educator to contribute to shaping Christian life in family and society.

Through her intercession enable us to proclaim the good news of salvation and to work together for the coming of Your kingdom of love in its fullness.

Grant this through our Lord Jesus Christ, Your Son, who lives and reigns with You and the Holy Spirit, one God for ever and ever.

Amen.

(Probatum et confirmatum Sacra Congregtio pro Culto Divino Prot. 1381/85, October 20, 1985).
To see the Booklet published in 1985 please click here
Read "A Look Back: A review of the 60-year Journey to Beatification" By Sister Carol Marie Wildt, SSND 
First published in News for You, November, 2005
November 17, 1985, marked the culmination of six decades of searching, evaluating, and intense work when Pope John Paul II declared Mary Theresa of Jesus Gerhardinger Blessed. To read the article click here