A Baltimore Donor Appreciation Mass Reflection by Sister Mary Frances Angermaier
Many years ago, I had the opportunity to make a retreat given by one of our late General Superiors. Sister told the following story and I have never forgotten it.
It happened on Christmas Eve - a cold, rainy one. The New York subway station was very crowded with people rushing to get on the trains. As a young businessman ran to catch his train, one that would take him home on time to have dinner with his family, he bumped into a shoe-shine stand. He knew he knocked the stand over, but he kept on running - it would be an hour before the next train would arrive. As he was about to step on, he turned and saw a young boy on the ground next to his shoe-shine stand, crying.  
For some reason he could not explain, he knew he had to see if the boy was hurt. He went back to the scene, helped the boy to get up, picked up his little plastic cup and the few coins that had been scattered about. After cleaning the boy's scraped hands and knees, he bought him a hot chocolate and sat and chatted with him. The boy was very quiet, but after a little time passed, he looked into the man's eyes and asked, "Mister, are you, Jesus?"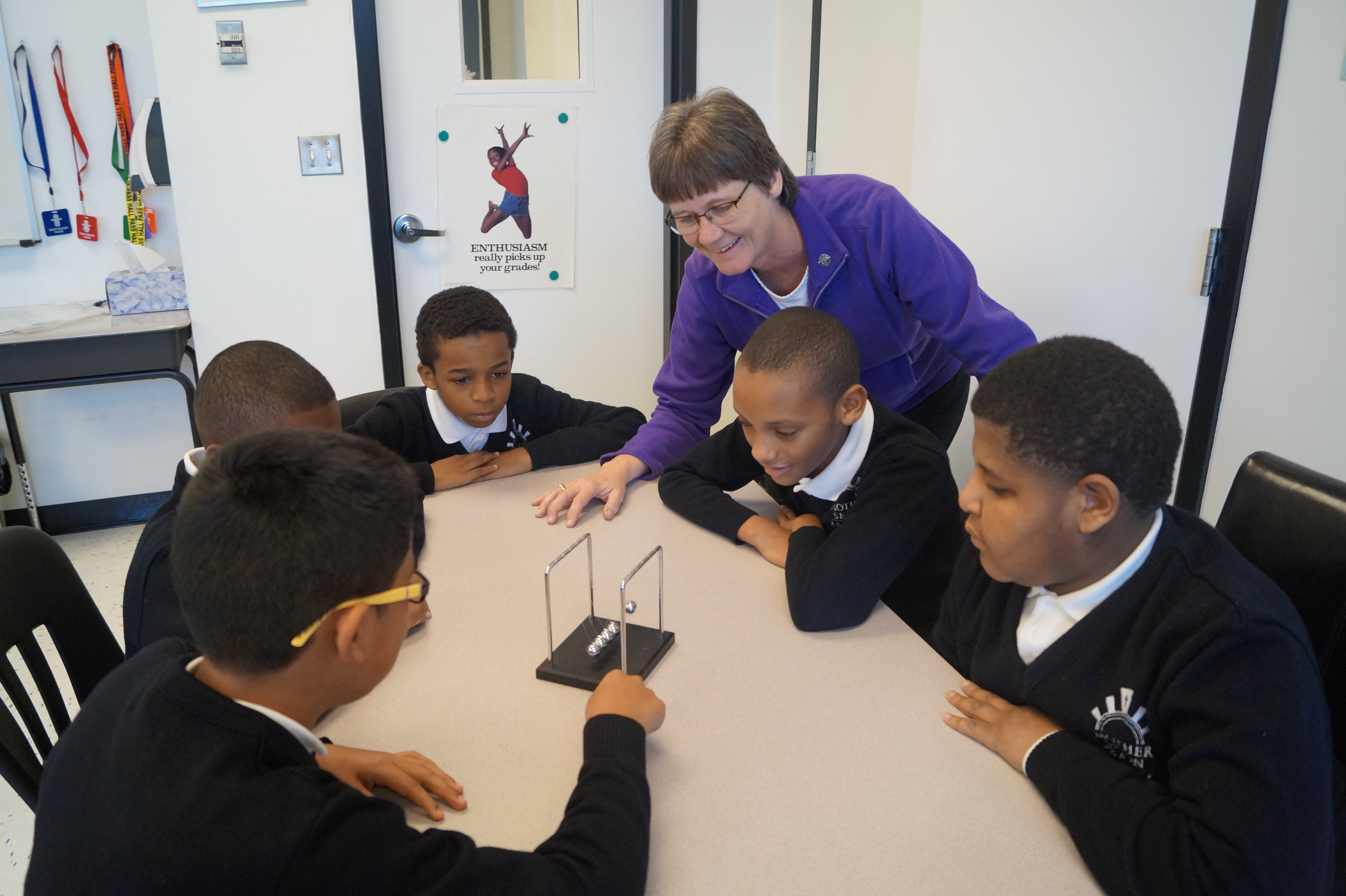 Now, can you imagine… A young man walks across the stage to receive his college degree. The audience is alive with excitement – clapping and cheering. That young man accepts his diploma, smiles and walks off the stage with tears in his eyes.  He knows that he has come a long way – from a family struggling with poverty – never dreaming he would ever have the opportunity to finish college. But he and many other young boys and girls had the good fortune of graduating from Mother Seton Academy in East Baltimore or Sisters Academy in Southwest Baltimore, two of SSND's co-sponsored schools that reach out to children of low-income families in the city of Baltimore and help them achieve great things.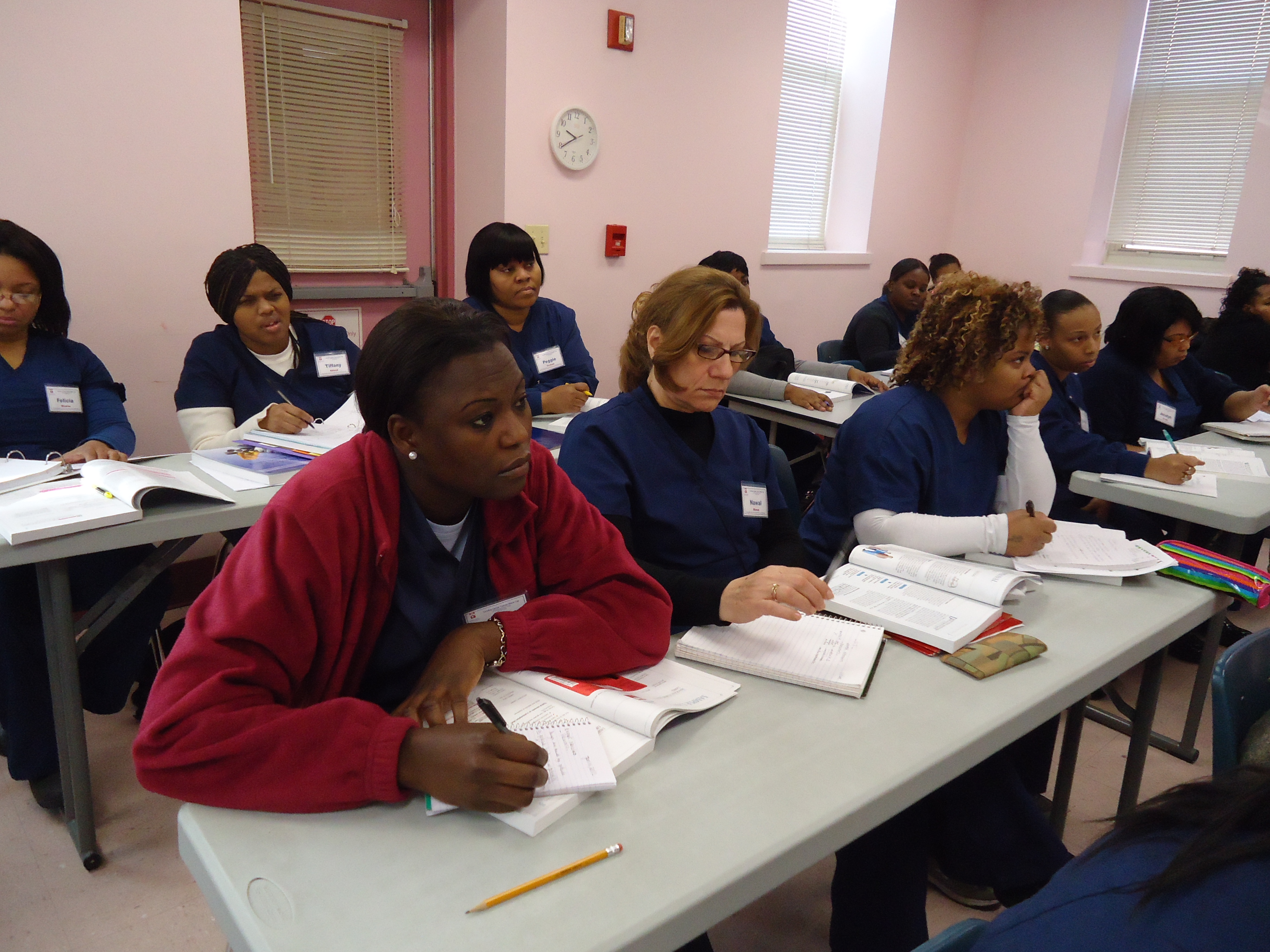 These students have been encouraged to use their God-given gifts and talents to the best of their ability. The administration and staff work hard to challenge and support their students, but it is because of our many generous donors, like you, that it is financially possible to continue this ministry.
Now, can you picture a smiling woman being told, "Yes, you are being hired for this position. We are confident that you will do very well." Overflowing with happiness and joy, she realizes that all of the time and energy she put into her studies at Caroline Center has culminated into a whole new life for her and her family. Full of gratitude, she praises God for all who have made her new life possible. You, our generous financial supporters, are definitely included in that praise.
What is Caroline Center? It is a tuition-free education and workforce development program for women who live in the city of Baltimore.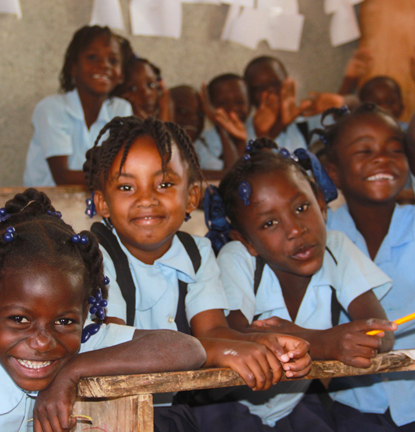 The school bell rings, and the laughter and chatter ceases as the little girls and boys hurry to their classroom. Bright-eyed and eager, they settle down quickly, ready to learn as much as they can. These young Haitian children are so fortunate, and they know it. Because of the support you and all of our benefactors give to us, many children in Haiti escape the horrible fate of having to serve as slaves in the homes of the wealthy. They are forced to work very hard, have very little time for themselves, and are denied many childhood developmental needs, including the opportunity to attend school. We are so grateful that we are able to work with an organization that is attempting to eliminate this inhumane practice. 
These stories give just a glimpse into the many programs that are sponsored by the School Sisters of Notre Dame. Our sisters and associates are active in many social justice issues, such as working on committees and/or actively involved in abolishing human trafficking, raising awareness of our many environmental challenges, teaching students in our schools to become involved and work for the elimination of poverty, establishing programs and working in them to assist formerly incarcerated women and people with drug addiction to strive for better lives. Again, this is just a few of the many ministries the SSNDs promote.
Do you know that you are prayed for daily? You are.  
The sisters in Maria Health Care Center and Villa Assumpta pray every day for all of our benefactors. This intention is offered during Mass. We feel that this is the very best way we can thank you. A favorite saying of the SSNDs is," May God reward You!"
The little boy in the beginning story wanted to know if his new-found friend was Jesus. Has anyone ever asked you if you are Jesus? Maybe not. But I say to you that you imitate Jesus. You are Jesus to the many, many people who benefit from your love of Jesus. 
In the name of all SSNDs: May God reward all of you for all that you are and do for others!