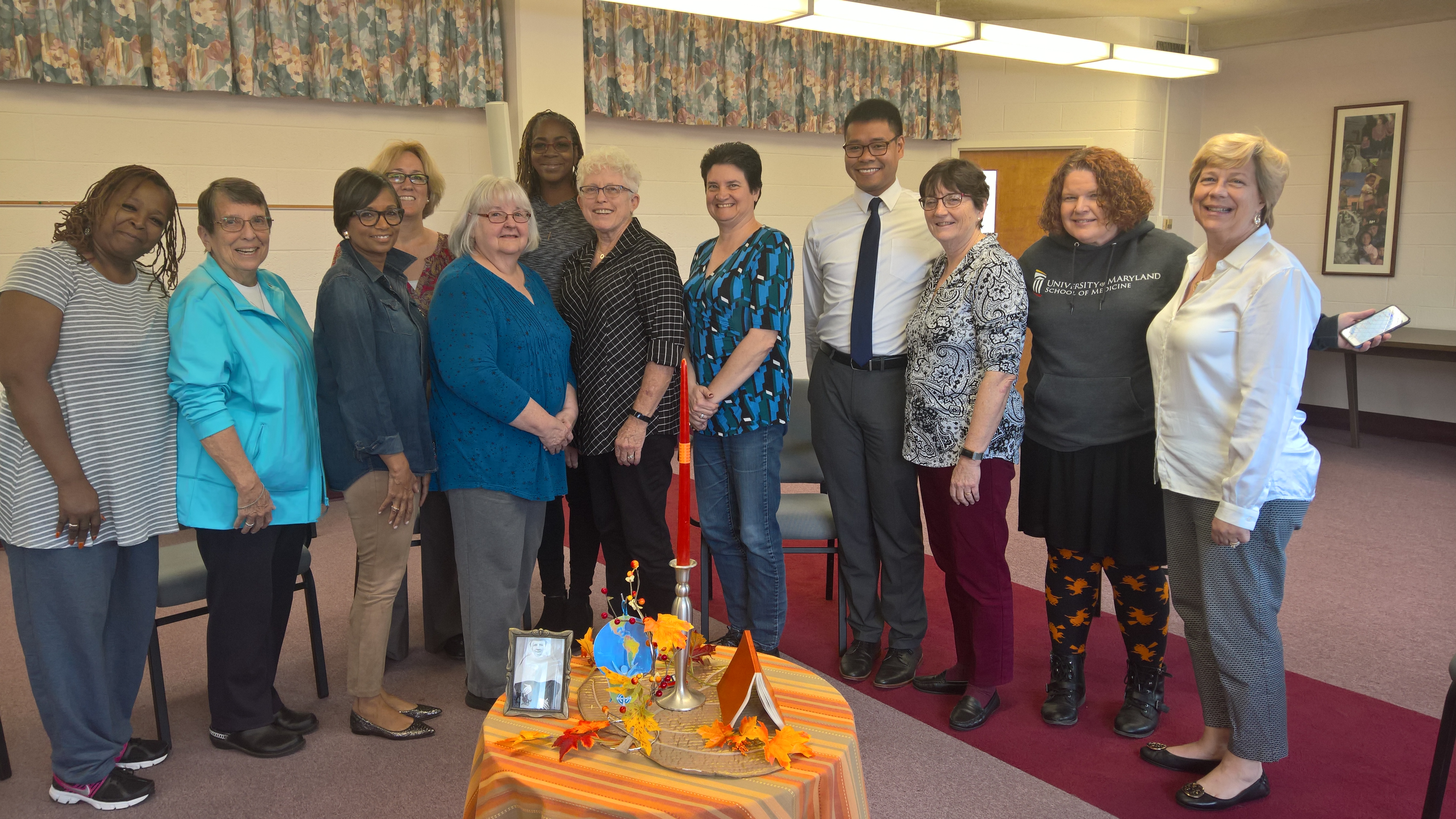 On October 11-12, Ministry Services facilitated Session Three of the Ministry Formation Process, focusing on Justice, Peace and the Integrity of Creation (JPIC) and how SSND implements and advances the JPIC agenda. Also discussed were Catholic tradition, identity and Catholic social teaching. Eleven participants joined us from our province departments and sponsored ministries, including chief executives, board chairs and province staff. On Friday morning, eight participants toured Caroline House, our sponsored ministry in Bridgeport, CT. Opened in 1995, Caroline House provides English language and skills classes to immigrant woman and their children. Executive director and SSND Associate Lucy Freeman gave a tour of the house, and participants heard two powerful testimonies from women whose lives were empowered after coming to Caroline House. Also, Sister Kate Whalen talked about the methodology with which she teaches English, and Associate Jean Frederick shared about their preschool program.
Sister Arlene Flaherty, OP opened Friday evening with a presentation on Justice, Peace, and the Integrity of Creation (JPIC) and its roots in the SSND tradition. Participants took part in an exercise where they reflected on the world they hoped for versus the world they experienced. In these worlds, Sister Arlene invited the participants to think about how people, the economy and the government interacted, and who benefited. She stressed that justice work should be rooted in a spiritual practice, one that develops and nourishes a personal relationship with God, one another and creation. In the end, one is transformed.
Sister Arlene explained that the SSND provinces identified four JPIC commitments inspired from the directional statement, "Love Cannot Wait" from the 23rd General Chapter: immigration, human trafficking, water and Haiti. The JPIC work is highly collaborative, as noted in the SSND tradition, "We discern as a congregation which urgent and critical global concerns we are called to address and we dare to respond boldly in unexpected ways," (YAS, C17; GD 36-38).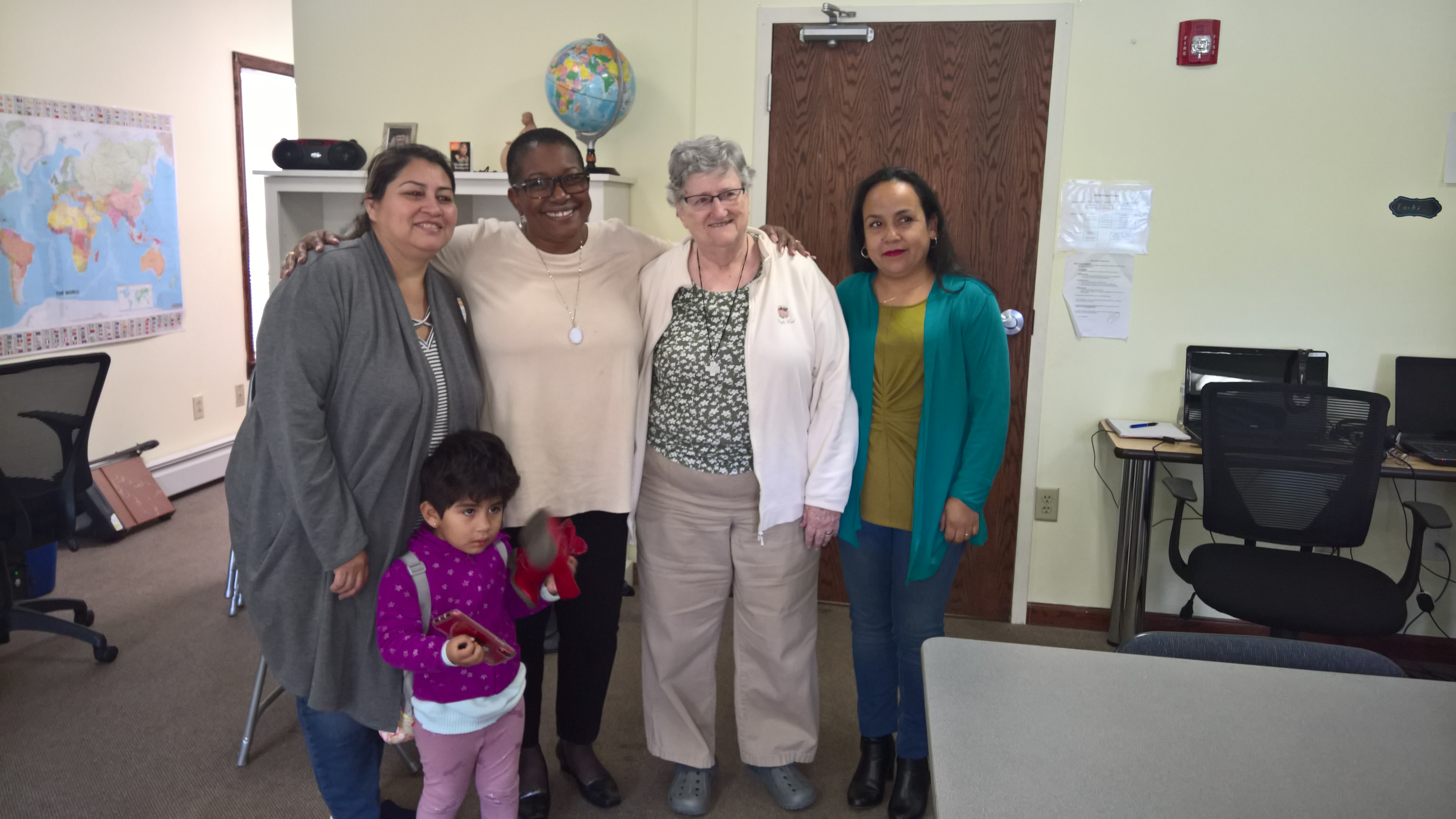 The Saturday sessions presented by Sister Mary Heather MacKinnon focused on Catholic identity and Catholic social teaching. Sister Mary Heather explored the historical and scriptural roots of Christianity and what makes Catholicism distinct. She asked the participants to think about the terms "Catholic" and "SSND" and how expressions such as "mission-driven," "joy," "social justice," "Gospel," and "advocates," are lived out in the Catholic and SSND identity. The participants learned the dimensions which make a sponsored ministry Catholic: a positive outlook on the human person, community, sacramentality of life, roots in social justice, and a commitment to Scripture and Tradition.  The Catholic social teaching principles were also explored, and participants reflected on how these principles were present in their ministries. Sister Mary Heather concluded the ministry formation session with a prayer for leaders by John O'Donohue. The prayer began with these words: May the gift of leadership awaken in you a vocation and keep you mindful of the providence that calls you to serve.
These words hit home for all the participants, who expressed that the sessions are great opportunities to root themselves deeper in the SSND mission and charism, build relationships with one another and recommit themselves to being a strong SSND leader and witness in their respective ministries. One participant, Lisa Steward-Baugh, executive director at Sister House in Chicago, reached an important milestone as she completed the Ministry Formation Program this weekend. Congratulations Lisa! As we go back into the world to carry on the work of SSND, let us hold onto the words of Mother Theresa, "Follow the star which has risen in you, it will certainly lead you to Jesus."