By Sister Jane Cayer, SSND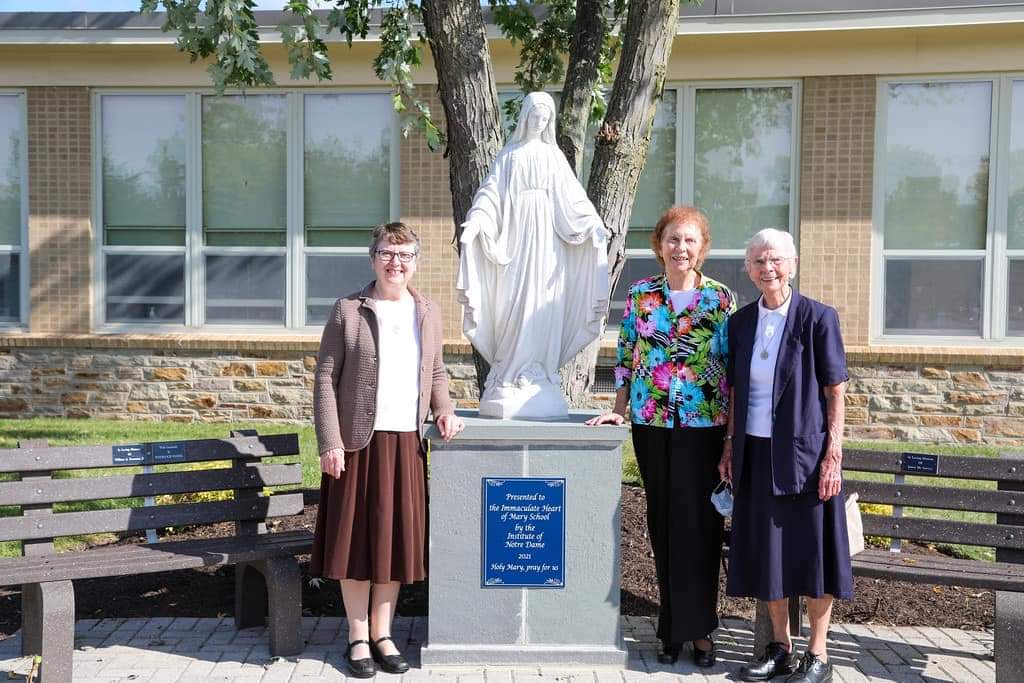 When Immaculate Heart of Mary School in Baltimore needed to replace its outdoor statue of the Blessed Mother, the chair of the school's board, Diana Franz, had an inspired wish. As an IND alumna, she knew such a statue had been mounted in a courtyard at IND, and since the school had closed, she wondered if that statue could be transferred to IHM. On October 7, Feast of Our Lady of the Rosary, that wish became an official reality with the dedication of the IND statue of Mary at IHM school.
The celebration included a recitation of the living rosary by IHM students, prayers of dedication, hymns and poetry. IHM principal, Sister Susan Louise, O.S.F.S, welcomed three School Sisters of Notre Dame with IND connections (Sisters Kathleen Feeley, Judy Schaum, and Jane Cayer) to thank SSND and IND for the gift, which includes a plaque reading "Presented to Immaculate Heart of Mary School by the Institute of Notre Dame." The ceremony was a beautiful example of the connections Our Lady nurtures in those who revere her name.