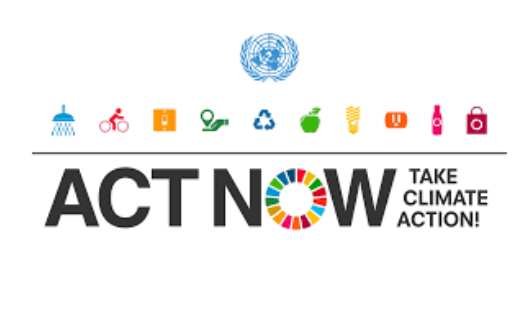 In a first for a UN Climate Conference, the agreement reached by the end of COP26 calls countries to a faster end to coal production and to stop fossil-fuel subsidies. But it did not ask countries to completely phase them out. It called on countries to make more ambitious commitments by the end of 2022.
President Joe Biden went to the Conference in Glasgow intending to convince the gathering of world leaders that the United States, which has pumped more greenhouse gases into the atmosphere than any other nation, is finally serious about addressing climate change and that others should follow its lead. Biden traveled to Glasgow from Rome, where the world's 20 largest economies met and decided that they would no longer finance new coal operations overseas. However, they failed to agree to set a date back at home for ending the use of this dirtiest fossil fuel.
The most ambitious new project is called LEAF, which stands for Lowering Emissions by Accelerating Forest finance. It has support from the US and UK governments and finance from private-sector giants such as Amazon and Unilever. It aims to turn nations into forest landscape restorations, which will be good for Indigenous peoples and local communities, as well as for climate.
Even though the United States rejoined the Paris Agreement earlier this year, and subsequently submitted a bold emission reduction pledge and committed to greater climate finance contributions, it still hasn't done its fair share and the lack of true leadership from the world's largest historical emitter was obvious throughout negotiations.
The US and EU did agree to reach "net zero" by 2050. "Net Zero" indicates reducing greenhouse gas emissions and/or ensuring that any ongoing emissions are balanced by removals. President Biden, along with over one hundred other countries, pledged to cut global methane 30 percent
by 2030. Methane is the main component of natural gas and is also released into the atmosphere from landfills, livestock and thawing permafrost. This accord is aimed at protecting 85 percent of the world's forests, which absorb carbon dioxide and causes only a slow global temperature rise.
Also the US and China did unveil an unexpected plan to work together on cutting emissions. They did agree to "enhance ambition" on climate change, issuing a joint statement in which both countries agreed to do more to cut emissions this decade and in which China committed for the first time to address emissions from methane.
Even with its attempts to expand the rollout of electric vehicles, the Biden administration has declined to set an end date for the sale of new gasoline and diesel cars, unlike Canada, the UK, European Union, India and several other countries at COP 26. More than 40 countries announced in Glasgow a promise to end the mining of coal, the dirtiest of fossil fuels, although the US was conspicuously absent from the list. According to the policy director at the Union of Concerned Scientists, "It's very disappointing because the science is quite clear that we have to turn sharply away from coal this decade if we are going to meet our climate goals." However, eighteen nations including the US and the UK, Japan and Australia agreed to focus on a global effort to decarbonize the world's shipping.
The crucial United Nations talks in Glasgow have produced landmark commitments to phase out coalmining, to call time on the internal combustion engines, and to compensate poorer countries for damage caused by the climate crisis. This proposal championed by developing countries to channel new and additional funds for loss and damage never materialized after being blocked by richer nations including the US, Australia, and EU countries. The United States, which has trumpeted its regained climate leadership at the summit, has not joined any of these pledges as the talks draw to a close. This disconnect has provided the world with a muddled sense of America's willingness to confront the unfolding climate catastrophe. The fate of historic legislation to lower planet-heating emissions is still uncertain and is depending on the expected vote in the US Congress before Thanksgiving.
President Biden promised to quadruple the amount of funding for developing countries to help them respond to the climate crisis. It must be noted, however, that to date, the US has not upheld its promises to help countries most suffering on our overheating planet.