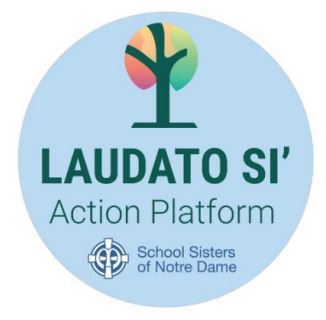 84. Our insistence that each human being is an image of God should not make us overlook the fact that each creature has its own purpose. None is superfluous. The entire material universe speaks of God's love, his boundless affection for us. Soil, water, mountains: everything is, as it were, a caress of God. The history of our friendship with God is always linked to particular places which take on an intensely personal meaning; we all remember places, and revisiting those memories does us much good. Anyone who has grown up in the hills or used to sit by the spring to drink, or played outdoors in the neighborhood square; going back to these places is a chance to recover something of their true selves.
Reflection: Recall a place where you personally felt like you were most truly yourself. It might be a place from childhood, or a place you visited as a young adult, or a place you still visit. Revisit that place in your memory, and reflect on this line: "the history of our friendship with God is always linked to particular places which take on an intensely personal meaning." Sit in silence and gratitude with this memory. How does "going back to these places" a "chance to recover something of (your) true self"? Journal about your reflections. 
Action: How can you ensure that the next generation has memories described in this paragraph, "grown up in the hills or used to sit by the spring to drink, or played outdoors in the neighborhood square"? Find out about the support for parks and recreation in the poorer neighborhoods near where you live, and compare that support to more affluent areas. Share this with others.
Certainly, hope is very necessary for us in our exile, it's what consoles us on the journey. When the traveler, after all, finds it wearisome walking along, he puts up with the fatigue precisely because he hopes to arrive. Rob him of any hope of arriving, and straightaway his strength is broken for walking. So the hope also which we have here, is part and parcel of the justice of our exile and our journey.    Saint Augustine   Sermon 158, 8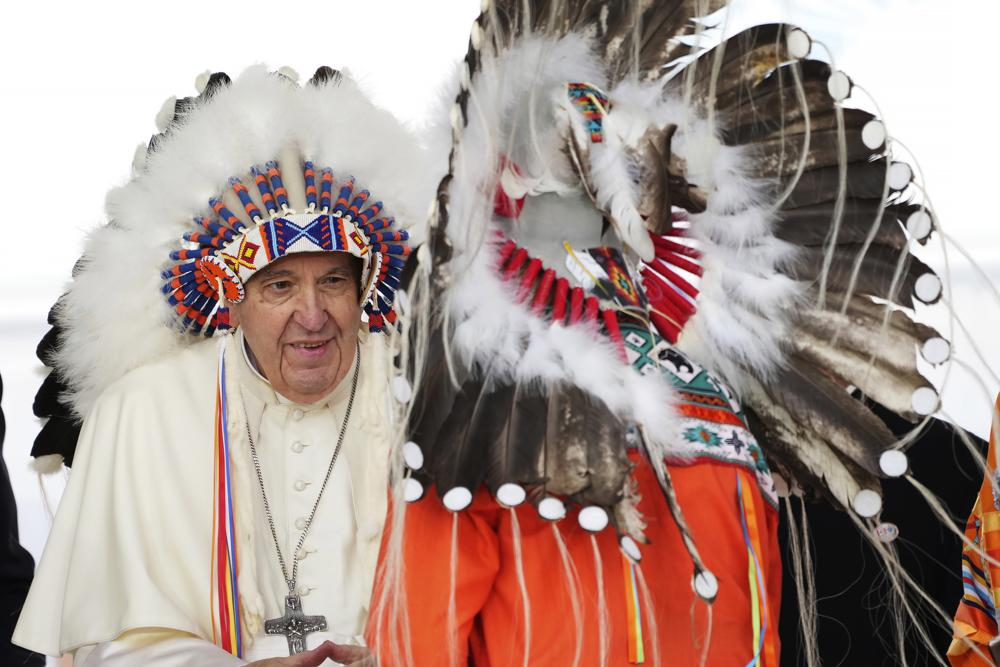 Reconciliation and hope is a journey, not an event, yet all journeys begin with a step. If you did not see the images from Pope Francis' visit to Canada last week, reflect on these this week as a sign of hope. An apology is the beginning, not the end, but it is a beginning. 
Urged by the love of Christ, we choose to express our mission through ministry directed toward education. For us, education means enabling persons to reach the fullness of their potential as individuals created in God's image and assisting them to direct their gifts toward building the earth. Like Mother Theresa, we educate with the conviction that the world can be changed through the transformation of persons. Thus, our ministry demands a Christian vision of what the human person is called to be and what the world is destined to become. (You Are Sent 22)
 
Bombing of Hiroshima and Nagasaki
On August 6, 1945, the United States dropped an atomic bomb on the Japanese city of Hiroshima. Three days later, on August 9, 1945, the US bombed the city of Nagasaki. We must never forget what human beings are capable of doing to each other. Read this History Channel article on the bombings of Hiroshima and Nagasaki, even if you know it well.
We invite you to take some time to listen to this podcast interview from the SSND Central Pacific province with Sister Ruth Mori, SSND from Kyoto, Japan. She shares how the atomic bombs on Hiroshima and Nagasaki affected her family and Japan. Pope Francis writes in Laudato Si': "We must regain the conviction that we need one another, that we have a shared responsibility for others and the world, and that being good and decent are worth it." (229) Share this with a young person who may not understand this history or for whom 1945 is ancient history. 
 
Partnership with Haiti/Justice for Immigrants
At least 17 Haitian migrants drowned last week off the coast of the Bahamas as they attempted to make their way to the United States. Watch the local television news clip here, and read the transcript or listen to the 4 minute podcast of NPR's All Things Considered on the issues in Haiti. Talk to others about the issues involved. This is why our SSND partnership with Haiti is so important; it is an investment in a different future. 
Migrants are being intercepted, deported, denied entry, held in untenable situations and yet the numbers continue, fueled by desperation. This New York Times article looks at the multi-billion- dollar business of migrant smuggling on the US southern border. "Migrant smuggling on the U.S. southern border has evolved over the past 10 years from a scattered network of freelance "coyotes" into a multi-billion-dollar international business controlled by organized crime, including some of Mexico's most violent drug cartels." Read more here. 
Dismantling racism is an active process that involved learning all the ways racism operates. Read this article from STAT about how the lack of racially diverse emergency medical services staff can affect the quality of care given in emergency situations. "When the race of EMS crews doesn't match the population they serve, studies show inequities in care proliferate – strokes are overlooked in Black women, and Black children are less likely to receive pain medications for long bone fractures. There are even differences in hospital transport destinations for Black and Hispanic patients in comparison with their white counterparts."
August 9th is the UN International Day of the World's Indigenous People. Did you know:
Globally, 47% of all indigenous peoples in employment have no education, compared to 17% of their non-indigenous counterparts. This gap is even wider for women.
More than 86% of indigenous peoples globally work in the informal economy, compared to 66% for their non-indigenous counterparts
Indigenous peoples are nearly three times as likely to be living in extreme poverty compared to their non-indigenous counterparts. (International Labour Organization)
Consider joining a UN virtual commemoration on August 9th at 9:00 a.m. Eastern on "The Role of Indigenous Women in the Preservation and Transmission of Traditional Knowledge". Now is the time to move from the public apology of Pope Francis to the long work of reconciliation; start here, and invite others to join you.
Climate Change/Laudato Si' Action Plan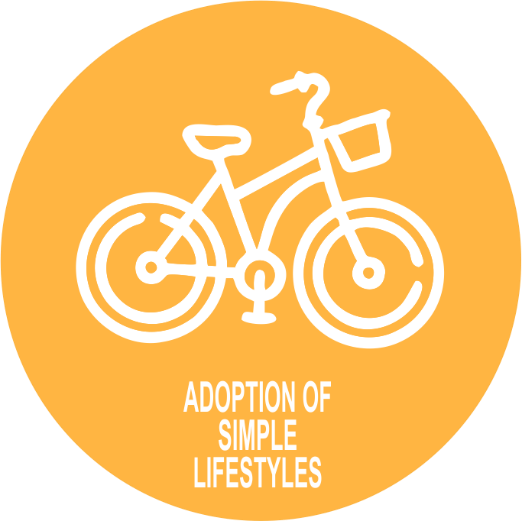 Laudato Si' Goal #4. Adopting sustainable dietary habits by opting for a more plant-based diet and reducing consumption of red meat is one way to adopt a simpler lifestyle. Why do we want to consider incorporating meatless meals into our eating habits?
I'll be honest; I love a good cheeseburger. But beef and dairy production (common factor: cows) are responsible for  releasing excess greenhouse gases such as methane, CO2, and nitrous oxide into the environment, contributing to climate change, particularly global warming.  Just read this article from Forbes about what it takes, environmentally speaking, to produce a hamburger. Meat production also requires a great deal of water, beef being the most water-intensive meat to produce. It requires two times more water to produce beef than pork and four times more than alternative protein sources such as lentils. Learn more about the implications of the production of meat on the environment, and how to simplify your diet by reducing the amount of meat you eat. Look for more information about the effects of transporting, storing, and preparing meat, as well as great ideas to reduce meat in your diet in the coming weeks!
On June 7, 2022, the School Sisters of Notre Dame endorsed the Fossil Fuel Non-Proliferation Treaty proposal to phase out fossil fuels and support a just transition. Both individuals and organizations can endorse the call for a treaty. Learn more/take action.
All change begins with one small step. Commit yourself to reading the Laudato Si' reflection each week. One paragraph at a time you can stop and reflect on what we are all called to as a Laudato Si' community! Share some of the parts of the newsletter with others who might not otherwise consider these issues.
In a National Center for Missing and Exploited Children (NCMEC) analysis of Online Enticement reports (a full report which is definitely worth your time),  98% of reported offenders were seemingly unknown to the child offline. The stranger to be afraid of is the stranger who pretends to be an online friend. As we start to think of a new academic year, let's keep our eyes on the protection of young people from the dangers of online sexual exploitation. NCMEC is an excellent source of information to share with teachers and parents on online enticement. Think of new ways to offer this information to those who need to hear it most. 
Learn more about Human Trafficking, including myths about human trafficking. And keep the focus on the EARN IT act with your Congressional representatives; learn more and contact your representatives here.