The Laudato Si' Reading and Reflection will return in January.
"Right now we are on this trajectory of losing one million of our 8 million species on this planet. That's clearly not a trajectory we want to be on. We need to change the actions that we need to do as human beings: we need to eat and live in ways that are nature positive."

 UN environment chief Inger Andersen
The world is meeting at Cop15 in Montreal to agree on a deal to protect biodiversity. Draft targets include proposals to protect 30% of land and sea, repurpose billions in harmful subsidies and tackle invasive species. Recent News from the Guardian
A multifaith coalition of 28 faith-based organizations from around the world drafted its own set of proposals, recommendations and key messages for delegates to consider in finalizing the global biodiversity framework. They outlined six major priorities, including more ambitious targets to put biodiversity on a recovery path by 2030; greater recognition of the interconnected sources and solutions to biodiversity loss, climate change, pollution and waste; higher emphasis on a rights-based approach throughout the framework; and the need for an implementation mechanism and closing of financial gaps. In addition, the coalition outlines specific revisions and rationales for most of the proposed framework's 20-plus targets.
Learn more about COP15 and other positive climate news at EarthBeat
Adopting a Sustainable Lifestyle during the Holidays
It is that time of year when we celebrate holidays with family, friends and …gifts.  One of our province Laudato Si' goals for Year 1 of our commitment, is Adopting a Sustainable Lifestyle.  Let us consider how we might incorporate this goal into our preparations and celebrations of the holidays.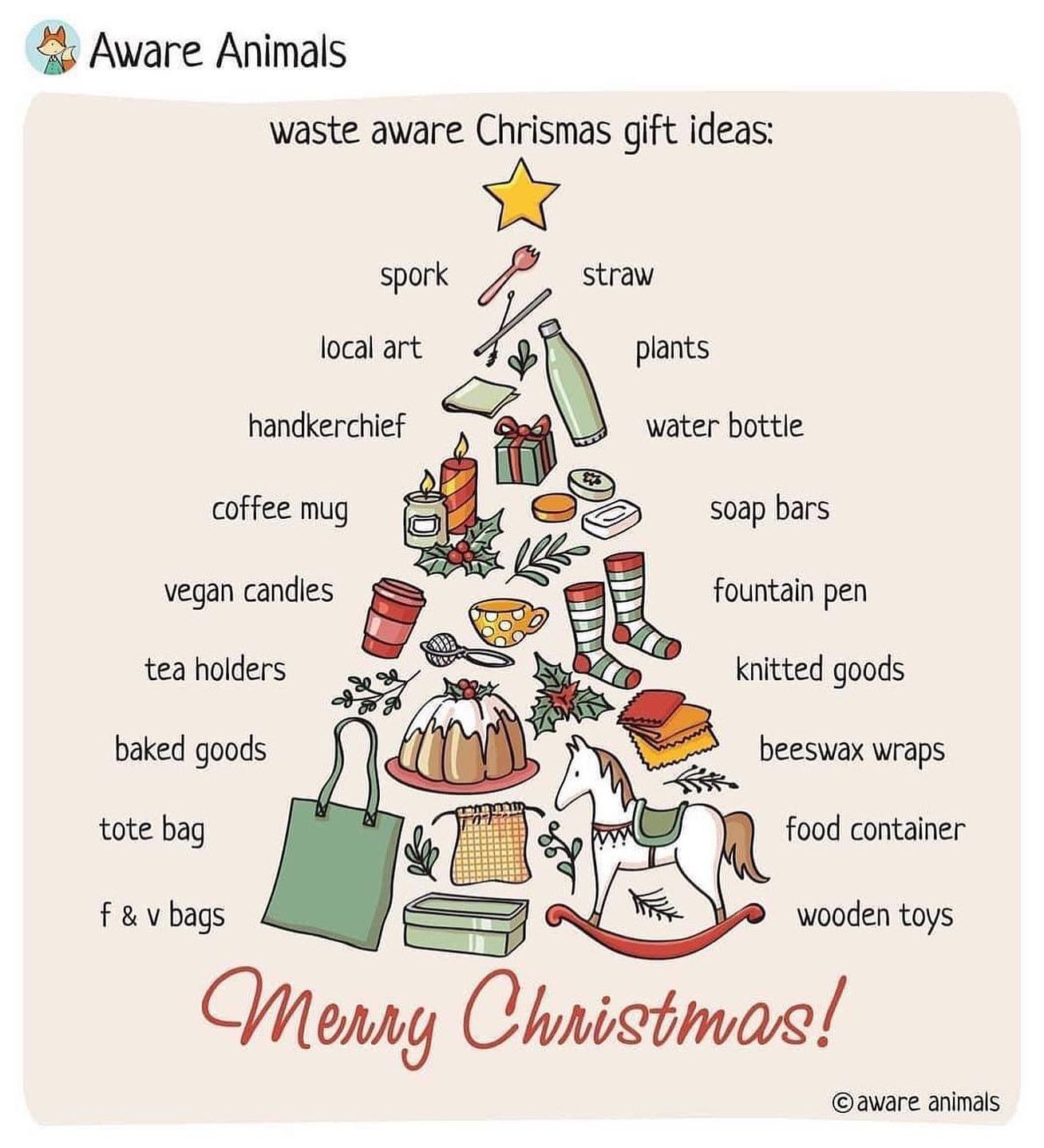 Most of us readily admit that we have "too much stuff".  Yet we want to acknowledge the significant people in our lives with a gift at Christmas. Is it possible to gift others and adopt a sustainable lifestyle?
A material gift (including food and beverages) can support the work of local craftspeople. Local Farmers' Markets are often a great way to discover the unique talents in one's community.  Shopping small and local also has the potential to reduce the carbon footprint of the gift being purchased. 
Fair Trade Products are another option. SERRV and Ten Thousand Villages are two organizations that offer Fair Trade products.  Fair Trade Products "ensure that people who make and grow products have a place to sell them, that they're fairly paid, and that their working conditions and communities are healthy" (SERRV International).  Ten Thousand Villages' mission is to "create opportunities for artisans in developing countries to earn income by bringing their products and stories to our markets through long-term, fair trading relationships."  Gifts purchased through either one of these organizations, or any other organization that supports Fair Trade products, also supports our goal of Responding to the Cry of the Poor.
Instead of a material gift, consider gifting someone with a non-material gift.  This could be as simple as time spent together going for a walk, to a museum or a movie, sharing a homemade meal, or providing a service for this person.  Most of us believe that time spent together is one of the greatest gifts! Another non-material gift would be a donation to an organization embraced by the receiver of the gift. There are also many worthy organizations that work towards care for the earth such as 4Oceans.
In the November 25 AMSSND Friday Update we were invited to use this Advent as an opportunity to "look for ways to be transformed as we observe the holiness of this most blessed season."  Let this transformation include our striving to Adopt a Sustainable Lifestyle in the way we live and the way we give this holiday season and in the year to come.
 
What is Sextortion?
Sextortion is a crime that happens online when an adult convinces a person who is younger than 18 to share sexual pictures or perform sexual acts on a webcam.
 
Why should we discuss sextortion?  Sextortion is 1000 times more prevalent than any other form of human trafficking.  This fast-growing crime can occur in any American home.  We need to teach safety and security to our children.  Prevention and education are the keys to thwarting sextortion.  Educating ourselves and our children takes away the power from predators.  
This crime reaches across all socio-economic communities. 
What do our children and teens need to know?
•        Who can be trusted online?
•        How can sextortion harm me?
•        What do "I" do if this happens to me?
•        How can I help a friend who is affected by sextortion?
•        How do I protect myself and my friends?
Resources and Sources
The Holy Family and Migrants
Since 2000, the United Nations has recognized December 18 as International Migrants Day. It is a day to uphold our brothers and sisters who choose to or are forced to migrate due to economic, environmental or social strife. There are an estimated 281 million, or 3.6% of the global population, living in a county other than their country of birth. See the UN's interactive migration report for 2022.
During the Advent Season, we remember that the Holy Family was a migrant family – on the move to Bethlehem and then to Egypt to escape Herod's threat to kill the newborn Jesus. What are our attitudes towards strangers seeking to live among us? As Christians, we are called to welcome the stranger, and when we do so, we welcome God in person. In doing this, we will be made richer through their gifts of culture, skill, energy, and faith. Like migrants around the world, we too, are on a journey with God. Let us accompany one another, like the biblical innkeeper who assisted the Holy Family, offering help and refuge to those in need.
Click here for Pope Francis' 2022 message on migrants and refugees.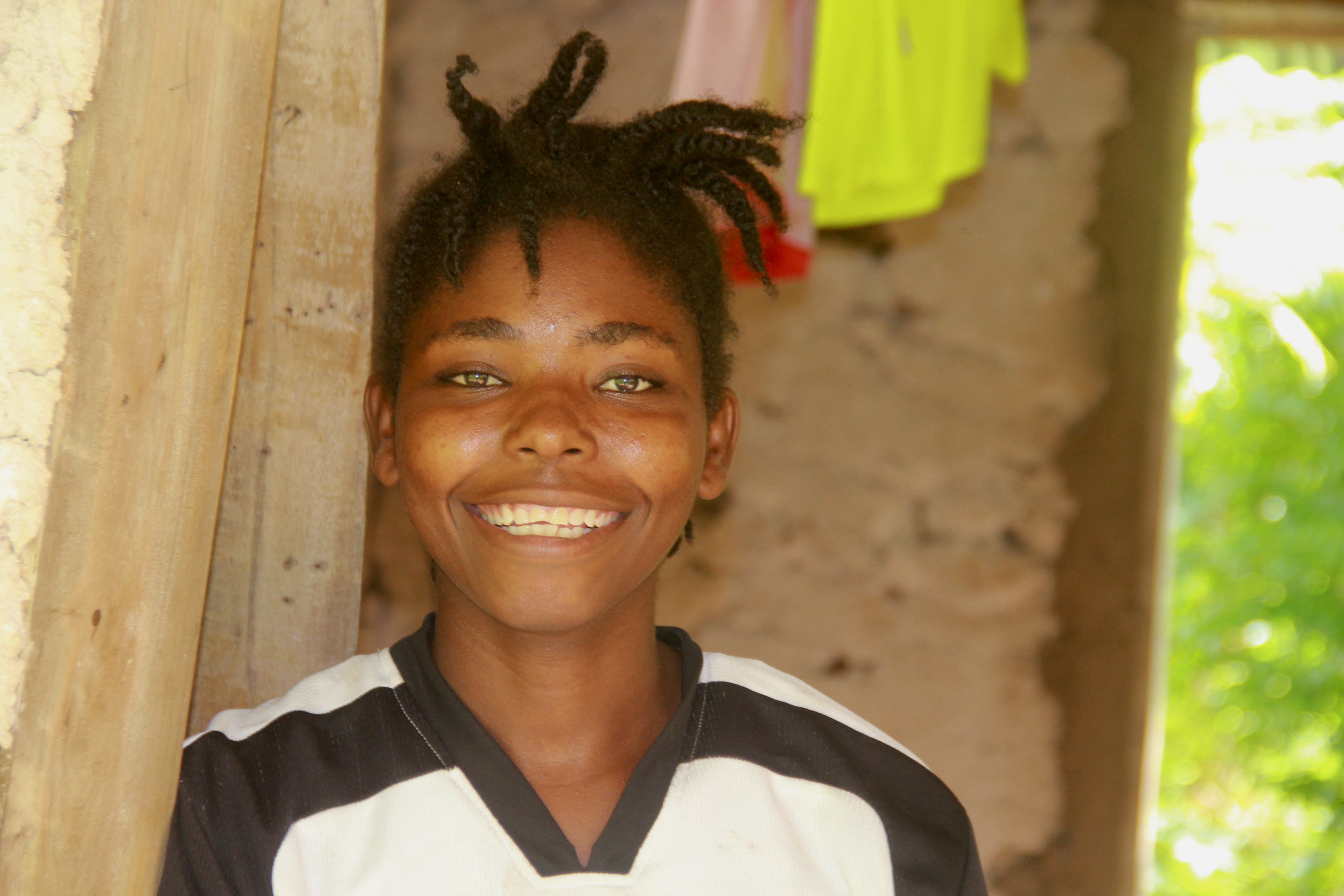 AMSSND and Beyond Borders Partnership Participant Testimony from the Family Graduation Program
October 2022
After sharing how she became a young mother at 18 and her journey from the southeast of Haiti to Lagonav Island, Natanaëlle, a 33-year-old, mother of two, explains what it has been like for her participating in the 5th Cohort of the Family Graduation Program: 
"At the beginning I receive tichocho [cash stipends] for 24 weeks. That money helped me so much with my children. I bought food. I paid school fees. I bought shoes for our feet.

I was also challenged to join a Village Savings and Loans group. Now I have 15,550 gourdes in savings. We received training about saving. We learned that all work is noble as long as it doesn't ruin your reputation. Even if someone didn't finish school, they can work. There are days when I sell prepared food for 500 gourdes and I would take all the money and put it in my account. When I go help make charcoal, I might be paid 120 or 130 gourdes. With that money, I buy food and I save some, too.

I'm working now. I'm painting. I'm doing the job for 20,000 gourdes. When it is time for school, I'll use the money for school supplies and things like barrettes, socks, etc.

Each September, the savings and loan group divides up the interest money. I plan to buy a goat and two chickens with the money. With the rest of the money, I'll pay school fees. And, I'll save some of it for my future dreams.

As part of the program, I also received two goats and a pig. I chose those animals. My two goats haven't reproduced yet. But the pig was eating too much! So, I called my case worker to see if I could sell it. She said, 'sure'. So, with that money I bought another little goat and also bought food for the house.

Because I am participating in the program, I now have my own house. When I started the program, I didn't have my own house. My children and I lived with other people.  Sometimes when I was out, I would come back to find [my] door open. My things disappeared from time to time. I couldn't say anything about it because I was told that it wasn't my house anyway and that I didn't have the right to be upset if my things went missing. It seemed there was always someone around to say something hurtful to me.

In the eyes of society, I have become a different person. Before people looked down on me. Now I have many people who call me and share advice. I have friends. I feel proud. I'm a new person.

I'm grateful to APLAAG and Beyond Borders. I'm grateful to Eustache, Moseline, Chile, [other program staff] and all the case workers like Girlande because without them I wouldn't be where I am today. The way that they spoke to me and the support they gave me helped me grow. 
I have reached a new level [in my life] and I can say it's thanks to them!"