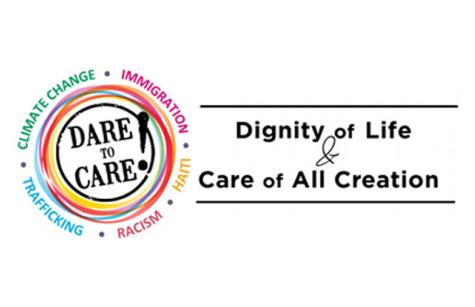 Dismantling Racism: Juneteenth
Juneteenth (June 19), a federal holiday in the United States and a new SSND holiday in the US, commemorates the emancipation of enslaved African Americans. Deriving its name from combining "June" and "nineteenth", it is celebrated on the anniversary of the order, issued by Major General Gordon Granger on June 19, 1865, proclaiming freedom for slaves in Texas. The slaves had already been freed two-and-a-half years prior, when President Abraham Lincoln issued the Emancipation Proclamation on January 1, 1863, but slaveholders kept the information to themselves. In 1866, the first Juneteenth observance to recognize freedom from slavery in the U.S. occurred in Texas. Click here to learn more
Dismantling Racism: National Indigenous Peoples Day
A new AM SSND holiday in Canada is June 21, National Indigenous Peoples Day in Canada. Read more about the day.
Addressing Climate Change: Living Laudato Si' 
During Laudato Si' Week in May, several Sisters shared how they live Laudato Si' in their everyday life.
Enjoy their video recordings below and reflect on how you continue to live Laudato Si' in your daily life.
Watch the compilation video here:
NEW video from Sister Limiteze