Haiti Collaboration Committee: Updates 
May province-wide presentation: A big "thank you" to the Haiti Collaboration Committee (HCC) for their presentation on May 18 to over 30 people in the province. The HCC highlighted three Haitian women who went from near hopelessness to self-sufficiency for themselves and their children through the successful programs of Beyond Borders, our partner in Haiti.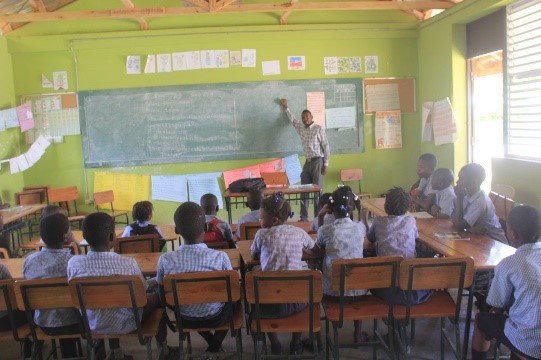 Classroom Management Skills: Students at more than 90 schools on Lagonav Island, where most of the SSND and Beyond Borders partnership work takes place, are now being taught by teachers using non-violent classroom management, pioneered by the Matènwa Community Learning Center. Friends of Matènwa, Inc. #choosehope 
Ending Human Trafficking: Indicators of Forced Labour
What are the indicators of Forced Labor?
The International Labour Organization (ILO) has developed a list of indicators to help front-line workers identify persons who might be trapped in a forced labor situation, and who may need urgent assistance. These are the most common indicators of possible forced labor: abuse of vulnerability; deception; restriction of movement; isolation; physical and sexual violence; intimidation and threats; retention of identity documents; withholding of wages; debt bondage; abusive working and living conditions; excessive overtime.  [graphic source]