Justice for Immigrants: CP Podcasts
In episode 5 of the CP Immigration podcasts, Sister Beatriz Martinez, currently representing SSND at the United Nations in New York, offers a global view of how legislation and policies have affected migrants worldwide. Title 42 is one issue touched upon. Click here to go to the series on the CP website.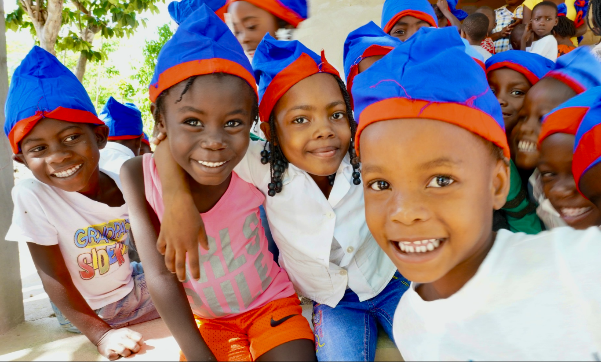 Haiti Collaboration: Flag Day
On May 18th, Haitians all over the world remember this day in 1803 when Jean-Jacques Dessalines commissioned Haiti's first flag as an independent nation. Bòn fèt drapo!! (Happy Flag Day!)
Dismantling Racism: Indigenous-themed Mascots
In 2022, the professional football franchise the "Washington Redskins" changed their name and logo to the "Washington Commanders". Native-themed mascots and logos were common in U.S. schools 50 years ago. This is slowly changing but "more than 1,900 U.S. public schools still have Native-themed mascots."  Read this recent NCR article "Many Catholic schools quit 'painful tradition' of Native mascots, but holdouts remain" for more details about the issue.