Haiti Collaboration Committee: Investing in Women to Achieve the UN's SDGs
Beyond Borders staff will co-present during a webinar on September 12, 9:00 am EDT. Hear local women's and feminist organizations in Tanzania, Haiti, and Bangladesh share their work in promoting gender justice and equity in their country contexts and beyond.
Click here for more information and to register.
Addressing Climate Change: Montana youth climate ruling 
In what could be a landmark case, a Montana state court has ruled in favor of 16 youths who sued the state, claiming its use of fossil fuels violated their right to a clean and healthy environment. This could have implications for future climate litigation, legal experts say.
Read the article: Judge Rules in Favor of Montana Youths in a Landmark Climate Case - NPR
Dismantling Racism: Black Lives Matter Rally  
Sisters, Associates and Friends in Baltimore are invited to join the Global Solidarity and Anti-Racism Committees of Notre Dame of Maryland University (NDMU) as they partner with the Black Lives Matter Interfaith Coalition. Bring a sign and a chair. Sunday, September 10, 1:30-2:30pm at the NDMU main entrance.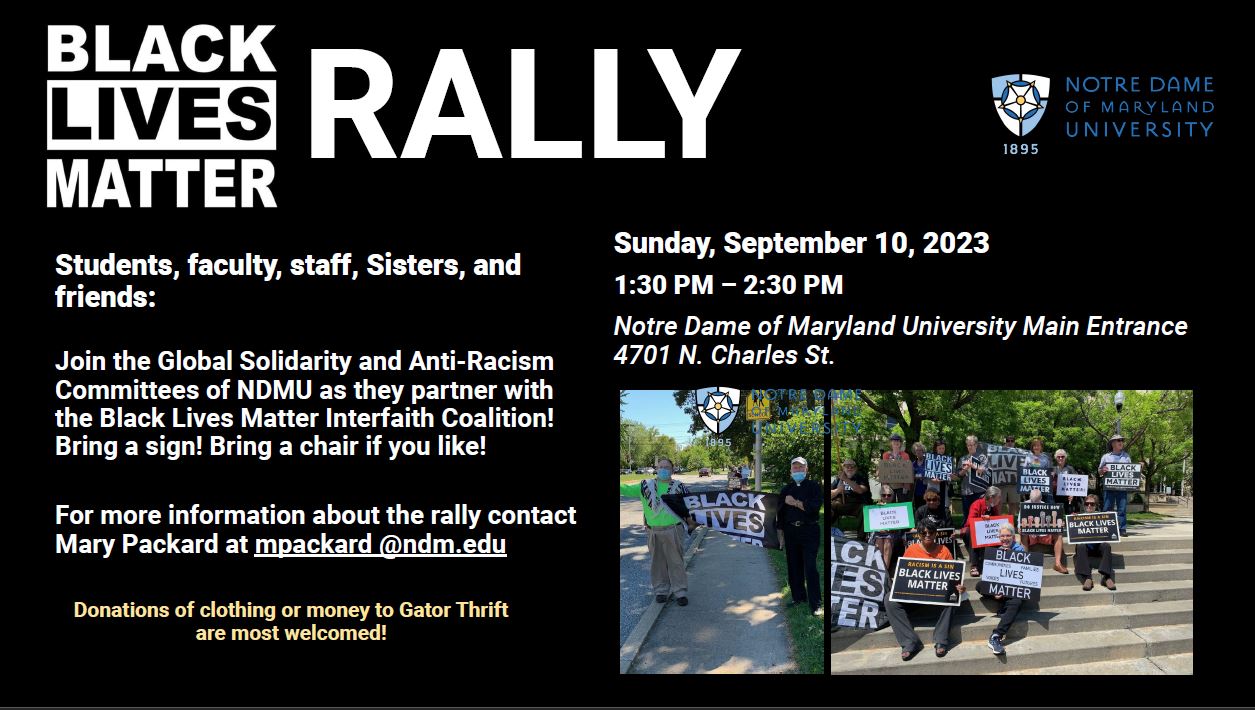 Justice for Immigrants: Benefit Gala
Fr. Joe Muth, former pastor at St. Matthew's parish in Baltimore, invites you to a gala to benefit the Immigration Outreach Service Center, which is moving to the former convent.  Over the years many SSNDs lived and ministered at St. Matthew's school and parish. The Gala will be on Sunday, September 10 from 7:30 pm to 10:30 pm, at The Grand Baltimore, 225 N. Charles Street, Baltimore.