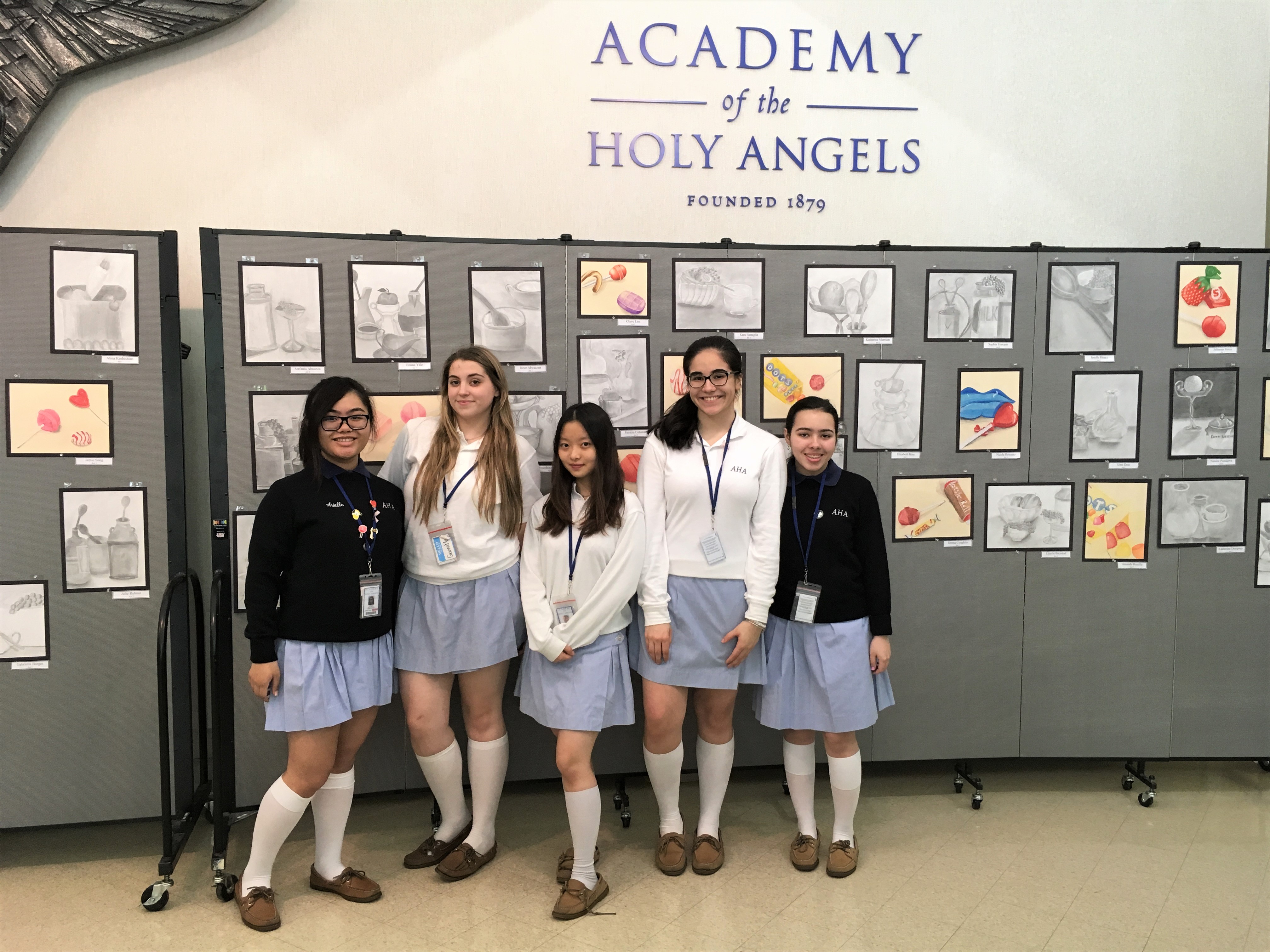 Black-and-white and color pencil drawings made by first-year art students at Academy of the Holy Angels are currently on display in the Academy's main lobby.

Art teacher Kathryn Biskup directed a handful of efficient student volunteers, who skillfully arranged the striking exhibit in just under 30 minutes. The motivated and artistic crew included Arielle Maravilla, Gianna Guido, Haram Kim, Cassandra Davila, and Gabriella Borges.

This year's artworks include black-and-white still lifes and renderings of brightly colored candies. These pieces clearly demonstrate the potential of each artist.

Founded by the School Sisters of Notre Dame in 1879, the Academy of the Holy Angels is the oldest private girls' school in Bergen County. While AHA is steeped in Catholic tradition, this prestigious high school serves young women from a broad spectrum of cultural and religious backgrounds. Over time, thousands of women have passed through AHA's portals. Many go on to study at some of the nation's best universities, earning high-ranking positions in medicine, government, law, education, public service, business, arts, and athletics. The Academy's current leaders continue to further the SSND mission to provide each student with the tools she needs to reach the fullness of her potential—spiritually, intellectually, socially, and physically, by offering a first-rate education in a nurturing environment where equal importance is placed on academic excellence, character development, moral integrity, and service to others.