A quiet peace pervaded Villa Notre Dame recently, as the community was able to celebrate two funerals. They were the first there since late winter.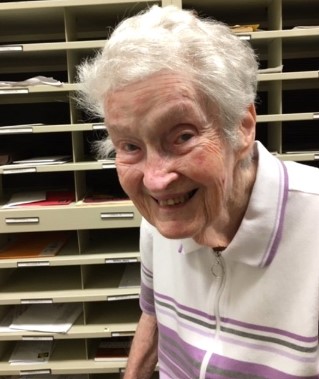 One, on September 3, was for Sister Marie Denise Murphy, who died suddenly at Ozanam Hall on August 30. Her coffin was present, although there had been no wake the evening before as was customary, and Sisters had not been able to gather and greet it at the door with the customary prayers and "Ave, Maris Stella."
Music for the liturgy, played by Sister Charlaine Fill and sung by Kate Whalen, was what Marie Denise had chosen, Chaplain Father Tom Elliott was presider and homilist. The Recessional, the "Our Lady of Knock" hymn, touchingly recalled Marie Denise's attachment to Ireland, her father's birthplace. Our customary SSND Blessing Prayer ended the service.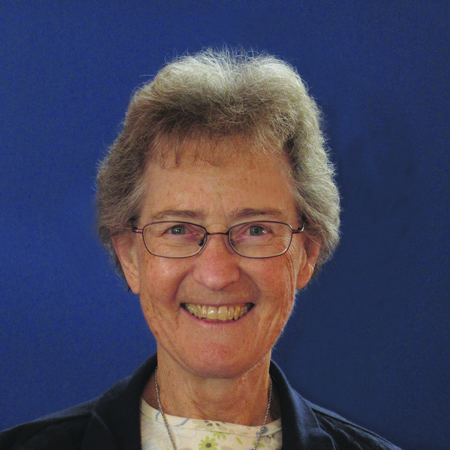 The second Mass of the Resurrection, on September 8, celebrated Sister Corinne Gmuer, who had gone home to God at Villa Notre Dame after a lingering illness.  She had been admired and loved for her peaceful spirit. Corinne's cremains were carried in procession by Sister Kathy Fullerton; Sisters presented the customary symbols of her life in Christ. The community observed all the protocols required by the coronavirus, as they had previously. Father Tom, and Sisters Charlaine and Kate again presided and provided the music Corinne had chosen.
Sister Sue Czaplicki made videos of both funerals to be shared with family and friends.
 
Both Corinne and Marie Denise were buried in St. Mary Cemetery, Bethel, Connecticut. A few Sisters were allowed to be present for the committal prayers.
Here is where you can view the videos:
•    Sister Marie Denise Murphy
•    Sister Corinne Gmuer