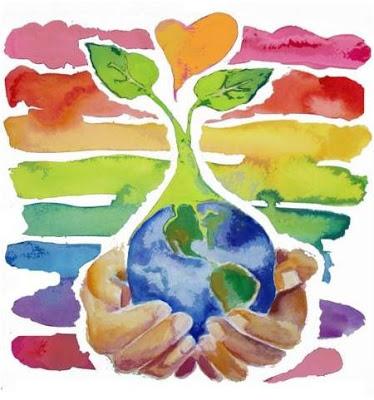 Earth Day
On Thursday, April 22nd, we celebrated Earth Day and made efforts to Restore Our Earth. Keep the movement alive by joining this 21-Day Catholic Environmental Justice Challenge! And watch this short video that highlights the beauty and interconnection of our planet: The Secret - Planet Earth HD - YouTube
Climate Change
Walmart — the largest food retailer in the U.S. — has taken major steps to protect bees. Walmart committed to help address the pollinator crisis by asking its fresh produce suppliers around the world who supply its U.S. stores to phase out use of pesticides like neonics and chlorpyrifos, which are toxic to pollinators and people. And it committed to certify 100% of those global produce suppliers to robust Integrated Pest Management methods that protect pollinators by 2025 using independent third-party certifiers. Walmart's new policy also recognizes that organic agriculture is protective of pollinator health. Organic farming prohibits over 900 toxic pesticides, including neonics and chlorpyrifos. Research shows that organic farms can help reverse pollinator declines. You can find a link to Walmart and other retailers' pollinator policies here. 
Human Trafficking
Check out this webinar series: International Webinars on Human Trafficking in the Light of the 5th Anniversary of "Laudato Si'" and of "Fratelli Tutti" Encyclicals
Read All About It
Read Kathleen Bonnette's latest article, Georgia's new voting law is an affront to Catholic social teaching. | America Magazine.
Be sure to check out our Read All About It page for more articles by our sisters and staff!