Water
Please watch The Story of Microbeads, a project of the Story of Stuff, to learn about the harmful physical and environmental effects of microbeads, which are used in many common products.
Immigration and Trafficking
August 9 - International Day of Indigenous Peoples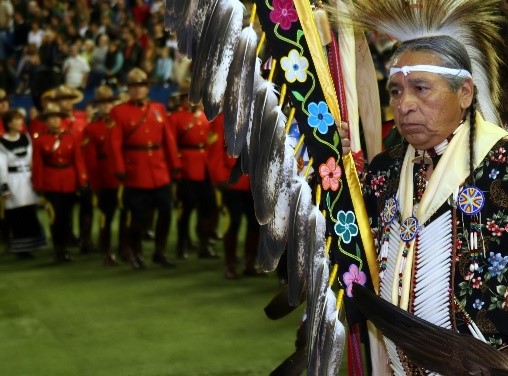 The UN celebrates the International Day of Indigenous Peoples on August 9. In Canada, there is a National Day of Prayer in Solidarity with Indigenous Peoples celebrated on December 12. 
There are an estimated 370 million indigenous people in the world, living across 90 countries. They make up less than 5 percent of the world's population but account for 15 percent of the poorest. They speak an overwhelming majority of the world's estimated 7,000 languages and represent 5,000 different cultures.
Indigenous peoples are inheritors and practitioners of unique cultures and ways of relating to people and the environment. They have retained social, cultural, economic and political characteristics that are distinct from those of the dominant societies in which they live. Despite their cultural differences, indigenous peoples from around the world share common problems related to the protection of their rights as distinct peoples.
Indigenous peoples have sought recognition of their identities, a way of life and their right to traditional lands, territories and natural resources for years, yet throughout history, their rights have always been violated. Indigenous peoples today, are arguably among the most disadvantaged and vulnerable groups of people in the world. Globally, "indigenous persons are often economically and politically marginalized and are disproportionately affected by environmental degradation and armed conflict. They may lack citizenship and access to basic services, sometimes including education. These factors make indigenous peoples particularly vulnerable to both sex trafficking and forced labor." For example, "Canada's indigenous population is very small -- just 4% of the population -- yet more than 50% of all sex trafficking victims in Canada are indigenous. The reasons are complicated and varied but are ultimately rooted in a legacy of poverty, racism, and abuse." The international community now recognizes that special measures are required to protect their rights and maintain their distinct cultures and way of life.
 
2018 UN Theme: Indigenous peoples' migration and movement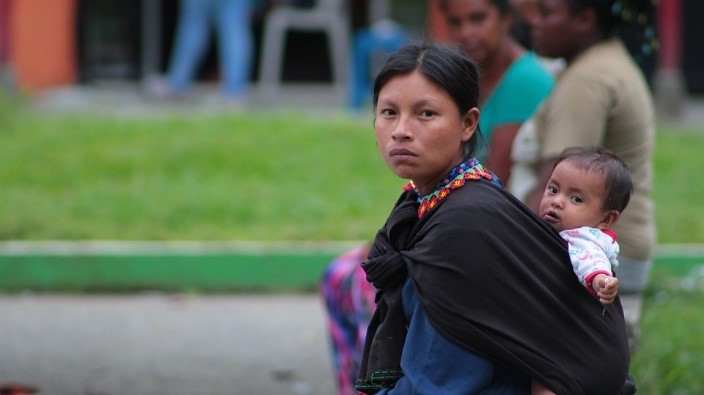 As a result of loss of their lands, territories, and resources due to development and other pressures, many indigenous peoples migrate to urban areas in search of better prospects of life, education and employment. They also migrate between countries to escape conflict, persecution and climate change impacts. Despite the widespread assumption that indigenous peoples live overwhelmingly in rural territories, urban areas are now home to a significant proportion of indigenous populations. In Latin America, around 40 percent of all indigenous peoples live in urban areas — even 80 percent in some countries of the region. In most cases, indigenous peoples who migrate find better employment opportunities and improve their economic situation but alienate themselves from their traditional lands and customs. Additionally, indigenous migrants face a myriad of challenges, including lack of access to public services and additional layers of discrimination.
The 2018 theme will focus on the current situation of indigenous territories, the root causes of migration, trans-border movement, and displacement, with a specific focus on indigenous peoples living in urban areas and across international borders. The observance will explore the challenges and ways forward to revitalize indigenous peoples' identities and encourage the protection of their rights in or outside their traditional territories.
 
Prayer for Families, in Solidarity with Indigenous Peoples
 O Great Creator, we give praise and thanks to you for our lives and for our families.
Your gift to us of human community is one of your greatest blessings.
We thank you for our Elders – our grandfathers and grandmothers –
whose patience and wisdom guide our lives.
We thank you for our fathers and mothers,
who by giving their love to each other bring us into the world,
nurturing and leading us.
We thank you for our brothers and sisters, 
with whom we come to know what sharing and caring really means.
We thank you for young people,
whose hope for a better world energizes and inspires us.
We thank you for the little ones – the children –
whose innocence and promise bring gladness and joy.
O Creator, 
may our families always be that blessed and first community that we honour and cherish.
As you continue to make all things new, may we hear your invitation
– in all creation – to receive and share
all that is good and true with each other.
 
O God, we also face many challenges and crises in our lives and world.
May our families continue to be the first and constant community
that shows us how to live intimately and respectfully
with all people, and all Creation.
May all Glory, Praise, Honour, and Thanksgiving be shown to you, Father of all mercies and compassion,
Jesus Saviour and Guardian of our souls, and Spirit of peace and communion.   
By the Canadian Catholic Aboriginal Council
Except where indicated, text taken from http://www.un.org/en/events/indigenousday/ . 
Click the link for more information and resources.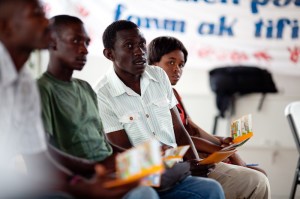 Haiti
A U.K. Parliamentary committee issued a report on sexual exploitation and abuse in the aid sector in response to the accusation of sexual misconduct by Oxfam staff members in Haiti. According to the report, "the picture that has developed over the course of our inquiry is one of exploitation and abuse rooted in a power imbalance that is predominantly, although not exclusively, gendered, with 'powerful men as gatekeepers to food, shelter and security' exploiting and abusing 'women and girls because they are powerless, they are vulnerable and they are voiceless.' Please read about the efforts AMSSND is making with our partners Beyond Borders to counter this type of abuse by empowering women and girls in Haiti: Girl Power Haiti, Rethinking Power