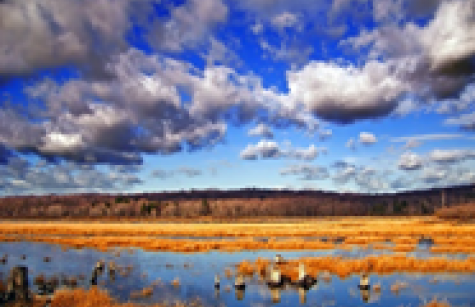 Water
World Wetlands Day
By Sister Connie Carrigan

World Wetlands Day is annually held on February 2 to celebrate how wetlands, which are lands saturated by water, help maintain biodiversity on Earth. Wetlands play an important role in maintaining the ecosystem.
The theme of 2019 is Wetlands and Climate Change. It has been chosen to initiate action against the drainage of wetlands.
35% of the world's wetlands have been lost since 1970. Together we must work to conserve and restore these amazing ecosystems, which help us prepare for, cope with and bounce back from the impacts of climate change.
About World Wetlands Day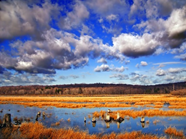 Wetlands are found near the sea or inland and can be seasonal – they are waterlogged only during parts of the year, or perennial. They play a crucial role in the ecosystem by:
Preventing flooding by absorbing water.
Ensuring that the soil provides a unique breeding ground for vegetation that feeds fish.
Giving shelter to animals.
Purifying water by removing sediment.
World Wetlands Day has been observed since February 2, 1997. The day commemorates the anniversary of the signing of the Ramsar Convention in the Iranian city of Ramsar in 1971. The convention is a treaty on the preservation and sustainable use of wetlands.
(Human) Trafficking
Please see below for the final installment of the Human Trafficking Committee's series on child labor, written by Sister Maureen Michael Byrne. The entire series can be found here on the human trafficking page. For further information, please read the Just Act resource, "Child Labor, Illiteracy, and Poverty: A Tragic Cycle."
Child Labor in the Leather Industry
By Sister Maureen Michael Byrne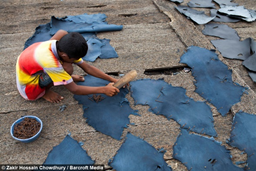 I saw a pair of shoes online and thought about how unique they were and how arty they looked. Then I started to wonder how in the world do you get multicolored leather? Who tans the leather? What dyes and chemicals are used to produce the color? Where are they made? Then I sat on a leather couch and asked the same questions. Well, I discovered that much of the of the leather used in the western world comes from Pakistan and Bangladesh and most of the labor force is made up of children who begin working by the time they are eight years old and unfortunately many have died by age 50 because of the toxic conditions.
There is so much information about this published by SOMO (the Centre for Research on Multinational Corporations). Once you read a bit you will think twice about the leather you have on your feet or the chair upon which you sit. Consider visiting Ethical Consumer for help with making sustainable and ethical purchasing decisions!