Water
The Story of Stuff Project is holding a plastic-free challenge - Join millions of people around the world in refusing single-use plastics for the month of July! "This year, take the Plastic Free July pledge to make plastic a thing of the past. Every week this July, we'll send you ideas and opportunities to get plastic out of your life and out of your community. You'll get suggestions for avoiding plastic in your daily life, ideas to reduce plastic in your community at large, and action opportunities to fight plastic pollution."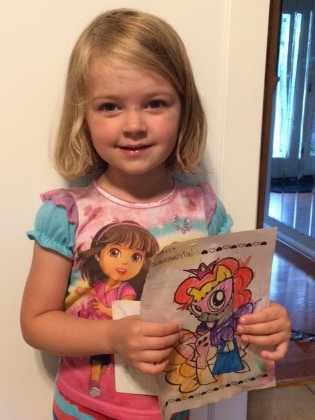 Immigration/Trafficking
Despite President Trump's order to stop separating families, thousands of children remain separated from their parents. See page 22 of the U.S. Department of State's latest "Trafficking in Person's Report" for an analysis of how institutionalized care for children – such as the shelters on our borders – makes them more susceptible to trafficking!
Also, the continuation of the zero-tolerance detainment policy means that families are now held together indefinitely. Click here to learn more about how you can help. If you are looking for a way to reach out directly to these children and their families, please consider mailing letters or cards of encouragement to the following addresses:
 
•    Esperanza Center, 430 S. Broadway, Baltimore, MD 21231 
•    Upbring, Attn: Amanda Angell, 8305 Cross Park Dr., Austin TX 78754
 
The administrators of these programs will distribute your notes to the children and their families.
 

Hati
Haiti remains on the "Tier 2 Watch List" of the State Department's Trafficking in Person's Report for the second consecutive year. In addition to recommendations for stronger governmental oversight and juridical procedures, the TIP suggests that Haiti "educate the Haitian public about children's rights to education and freedom from slavery to counteract tolerance of restavek." Please read about the work we are doing with our partner, Beyond Borders , to address this need.