Water
Celebrate the Wealth and Beauty of the Ocean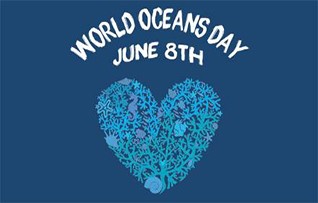 Our Gift   -   Our responsibility
by Eileen Denny, SSND
Gifts from the Ocean
Most of the oxygen we breathe
Climate regulation
Transportation
Recreation
Food
Medicine
Don't Trash the Ocean!
80% of all pollution in the ocean comes from people on land.
More than 8 million tons of plastic ends up in the ocean.
Plastic pollution costs the lives of 1 million seabirds and 100,000 marine mammals per year.
Fish eat plastic, and we eat the fish.
Plastic causes $8 billion in damage to marine ecosystems each year.
Change starts with me.
Use less plastic.
Recycle the plastic you must use.
 
Click here for more information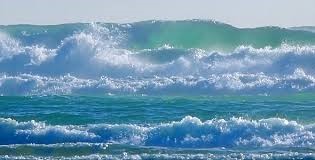 It must be a great disappointment to God if we are not dazzled at least ten times a day.
-Mary Oliver
 
Immigration
If you were unable to attend on May 30th, please take a moment to view this webinar on Family Separation , hosted by the USCCB's Justice for Immigrants campaign.
Trafficking/Hati
June 12 is the World Day Against Child Labor.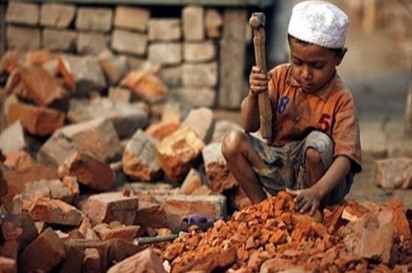 This year the World Day Against Child Labor (WDACL) shines a spotlight on the global need to improve the safety and health of young workers and end child labor. Child labor, including slave labor and hazardous work, affects millions of children worldwide.   
We in the Atlantic Midwest Province are acutely aware of the terrible impact that child labor has on the children of Lagonav, Haiti where we are in partnership with Beyond Borders to prevent child domestic slavery.
The United Nations views Child Labor as such a pervasive and egregious practice that Ending Child Labor has been included as an action under the Sustainable Development Goal target 8.7, which calls for the end of modern day slavery, and the prohibition and elimination of the worst forms of child labor including the recruitment of child soldiers.
Watch this brief video:  Child Laborers Speak
Take advocacy action:  Currently Rep Carolyn Maloney (D NY ) and Chris Smith (R NJ) have co-sponsored a bi-partisan bill to amend the Securities Exchange Act of 1934 in order to require certain companies to disclose information describing any measures the company has taken to identify and address conditions of forced labor, slavery, human trafficking, and the worst forms of child labor within the company's supply chains. 
Call their offices with this message:  "June 12 is the World Day Against Child Labor.  The legislation you are sponsoring HR 3226, Business Supply Chain Transparency on Trafficking and Slavery Act, is critical to ending child labor and slave labor in the supply chain.  I am urging you to reintroduce this bill to Congress as soon as possible."
Carolyn Maloney: 202-225-7944
Chris Smith:  (202) 225-3765
Call to Prayer 
by Marie Ciccone, Associate 
During the school season in most local towns in the United States and Canada one can see children being taken to school and assisted crossing streets during the school season.  It is heart wrenching to think that there are millions of children in the world who will never have the opportunity to attend school and even worse, be forced into slave labor.   Let us pray to have the courage to do something about it!
Let us pray,
God, allow our voice to speak out for justice especially for people living in poverty or those who are victims of slave labor. Allow our feet to take the path less trod, to walk and extra mile and to take your message out to the world.  May we, by simple word and deed be part of the redemptive work begun by our Lord Jesus Christ Help us to be ready to assist those in need and do the best we can in whatever situation may be a part of our life and therefore contribute to the coming of justice and peace into the world, Amen.