Immigration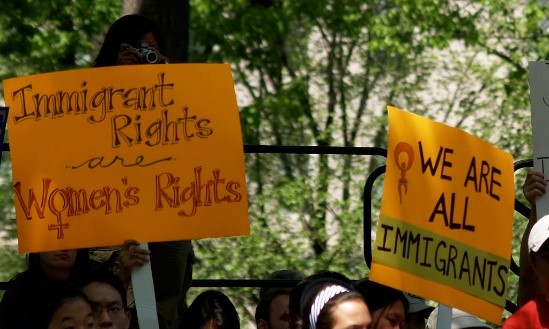 We invite you to watch and reflect on this music video, "Looking for Angels," which depicts the heartwrenching experience of a grandmother sending her grandson off on the long and arduous journey to the United States to escape gang violence. "Immigration attorney Susan Cohen … wrote the song to shed light on how dangerous life is in El Salvador, Guatemala, and Honduras, where gang violence is rampant, and teenagers who resist joining gangs are targeted for assassination, receiving little or no protection from authorities. … Migrants fleeing for their lives seek refuge in the US because they have heard that the country is not corrupt and that justice is available to all."
Please also remember to use your Voter Voice to urge your Senators to bring the Dream Act of 2019 (S.874) to the floor for a vote. This bipartisan bill will ensure that the Dreamers in our communities will be safe, stable, and able to flourish. As School Sisters of Notre Dame, "we believe that immigrants are vital contributors to society," and protection for Dreamers is a moral, economic, and cultural good. Join us in urging our Senators to take up S.874 and vote "yes" to protect our Dreamers!
Please continue to pray and advocate for all migrants and refugees.
DID YOU KNOW?
Wednesday, November 13, the Church celebrates the feast of St. Frances Cabrin!
Mother Cabrini, an Italian immigrant, founder of the Missionary Sisters of the Sacred Heart,
who established schools, hospitals and orphanages in the US and throughout the world.
Other famous immigrants:
Albert Einstein – Germany; noted physicist
Sergey Brin – Russia; co-founder of Google
Levi Strauss- Germany; first to make blue jeans
Joseph Pulitzer - important journalist
Robert Murdoch – Australia; media mogul
Liz Claiborne – Belgium; fashion designer
Madeleine Albright – Czechoslovakia; US ambassador to the UN, First woman Secretary of State
Jan Koum - Ukranian Soviet Union; co- founder of Whatsapp
Isabelle Allende – Peru, Chile; author, granted Presidential Medal of Freedom in US
Freddy Adou – Ghana; youngest player and scorer in soccer history
Oscar de la Renta – fashion designer
Steve Chen – Taiwan; Jawed Karim East Germany; co-founders of You Tube
Arianna Huffington – Greece; co-founder of The Huffington Post, one of the 100 most powerful women in the world (Forbes)
Mariano Rivera – Panama; pitched for NY Yankees for 19 seasons, helped win 5 World Series.
Dr. Wafaa El-Sadr – Egypt; global health physician, founder and director of Columbia University's International Center for AIDS Care and Treatment Program
Bob Hope – England; entertainer
Indra Nooyl – India; chairperson and CEO of PepsiCo
Dikembe Mutombo – Democatic Republic of Congo; UNICEF global ambassador, NBA star
Elon Musk – South Africa; entrepreneur – PAY PAL< Tesla
Did you know:
"Immigrants tend to be highly entrepreneurial, creating jobs here in the United States. Research from the Small Business Administration suggests that immigrants are more likely to start a business than are non-immigrants: while they are only 12 percent of the U.S. population, immigrants represent 16.7 percent of all new business owners in the United States.
Immigrants own businesses in a variety of industries and make substantial contributions to both low-skilled and high-skilled sectors: 28.4 percent of businesses owned by those with less than a high school education are owned by immigrants, and 12 percent of businesses owned by those with a college education are owned by immigrants. Overall, immigrants own 10.8 percent of all firms with employees, providing job opportunities for thousands of Americans.
Immigrants are an important part of our international competitiveness, especially in technology-intensive and service industries. Compared to U.S.-born Americans, immigrants are more likely to hold an advanced degree and are almost twice as likely to hold a Ph.D. Many of our most productive scientists and engineers are foreign-born, keeping the United States at the forefront of global innovation. In 2006, immigrants to the United States played a role in an estimated 24.2 percent of international patent applications. Innovation leads to increased productivity for American workers and eventually a higher standard of living for all Americans.
Furthermore, immigrants help to provide business leadership in developing new products and industries"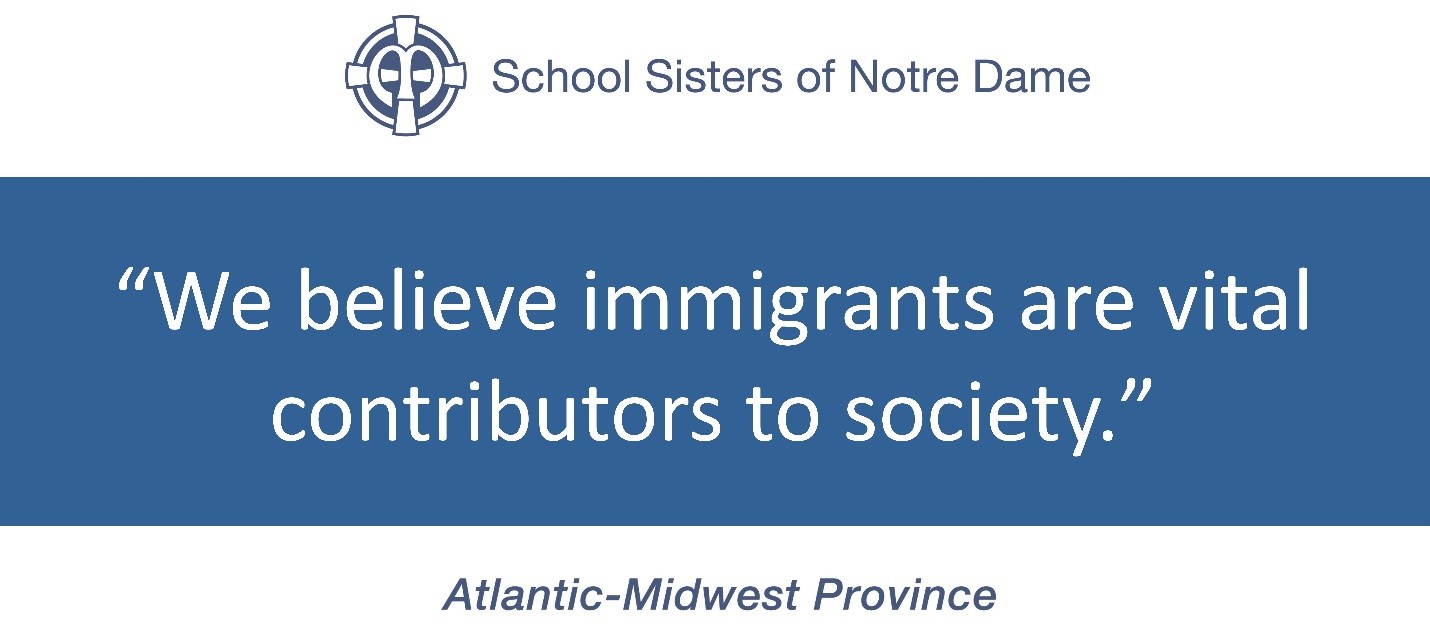 . (Source – Dept. of the Treasury)