Water
According to the New York Times, "A major scientific report issued by 13 federal agencies on Friday presents the starkest warnings to date of the consequences of climate change for the United States, predicting that if significant steps are not taken to rein in global warming, the damage will knock as much as 10 percent off the size of the American economy by century's end." Read the report and summary information here .
Immigration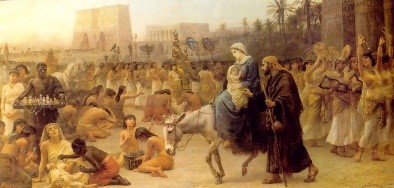 The Interfaith Immigration Coalition's Holy Days and Holidays committee has developed a series of eight prayers, Walking Toward Hope , which can be used throughout the Advent and Christmas seasons. Each two-page reflection guide includes a brief reflection on the scripture of the day, the story of an immigrant or refugee, suggested actions, and a list of additional resources. Click here or the link above to access the materials.
The 8-part series includes the following themes:
1. Week One, December 2 - Walking Away From Family Detention  
2. Week Two, December 9 - Resisting Negative Rules & Exclusions  
3. Week Three, December 16  - Welcoming Asylum Seekers  
4. Week Four, December 23 - Defending Families Facing Deportation 
5. Christmas Eve, December 24 - Celebrating Reunions & Protections  
6. Holy Innocents, December 28 - Alternatives to Detention  
7. Feast of the Holy Family, December 30 - Root Causes of Refugees  
8. Epiphany/Dia de Reyes, January 6 - Walking Together at the Border
On December 16, the celebration of Las Posadas Navideñas begins, and the AMSSND Immigration Committee is preparing a corresponding novena, Las Posadas (the Christmas Inn) is a Mexican religious tradition that commemorates Mary and Joseph's journey to Bethlehem and their struggle to find refuge there. For nine nights (a novena), from December 16-24, neighbors recreate the events described in the Gospels, as Mary and Joseph were denied shelter by many, until one innkeeper at last allowed them to sleep in his barn – and there, Jesus was born. The novena culminates with a celebration that echoes the rejoicing of the shepherds and angels at the birth of the Christ Child. 
The Immigration Committee invites you to participate in this experience by praying a novena that we hope will open our hearts to welcoming Christ. While we might be far removed from the Bethlehem of 2000 years ago, Jesus tells us in Matthew 25 that when we encounter strangers, we encounter him – "I was a stranger and you welcomed me." Thus, we are graced with the presence of Christ in a very real way by the immigrants who come to us seeking refuge and a better life. In accord with the "inextricable connection" of the SSNDs to the immigrant experience, as affirmed by the AMSSND Corporate Stance on Immigration, join us in praying this novena for immigrants and refugees, and for our hearts to be opened to receiving the grace offered to us by their presence. Click here or the links above to access the novena.