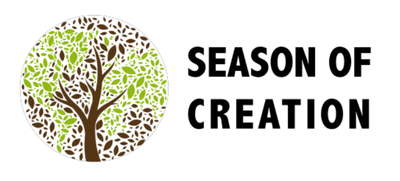 During this 2020 Season of Creation (Sept. 1- Oct. 4), take some time to read, reflect on resources that will be highlighted weekly by the JPIC office. Please click here for a running list, and see below for resources that are new this week:
•    View the LIRS webinar "Climate Migration: Understanding Challenges and Generating Solutions."
•    Reflect on this video of Saint Francis's Song, Canticle of the Creatures
 
International Day of Peace
The International Day of Peace, September 21, 2020, is observed by all in our SSND Shalom Networks around the world.  This year, a video/prayer for this day has been created under the leadership of our JPIC and Communications Departments. With the collaboration of the Shalom International Coordinator, it has been translated into the languages of SSND so that all of us can pray "as one" for peace in our day.  Please download the Video Prayer and Reflection resource.  All Sisters, Associates and Staff are encouraged to use this prayer on or around the Sept 21st Day of Peace.
Related: This year the UN celebrates 75 years.  Women religious and their representatives discuss feats and failures at the UN here.
Human Trafficking
October is Fair Trade Month in the United States! Visit Fair Trade Certified to learn more, and check out the U.S. Catholic Sisters Against Human Trafficking's resource, Survivor Made Products, to see where you can use your purchasing power to support survivors of trafficking! "Purchasing is always a moral – and not simply economic – act." – Pope Benedict
Immigration
Check out the Immigration Committee's new voting guide, and remember to vote on or before November 3!
Drawing on "the history of the School Sisters of Notre Dame in the United States and Canada," which is "inextricably connected to the immigrant experience," the Atlantic-Midwest Province of the School Sisters of Notre Dame (AMSSND) has made a commitment to support justice for immigrants. In light of this, AMSSNDs adopted a Corporate Stance on Comprehensive Immigration Reform for the United States, which proposes six focal points, found here.
Race Matters
In Case You Missed It...
World Day for Migrants and Refugees
On Sept. 27, we celebrated the World Day for Migrants and Refugees and recommited to standing in solidarity with them. The theme this year is "Forced Like Jesus Christ to Flee." Please make use of the resources below to learn, pray, and act!
•    Reflect on Pope Francis's Message for the World Day of Migrants and Refugees
•    Visit the Vatican's Migrants and Refugees Section, sign up for their resources and view their videos addressing sub-themes of WDMR. 
•    "To Know in Order to Understand" 
•    "To Be Close in Order to Serve" 
•    "To Listen in Order to Be Reconciled" 
•    "To Share in Order to Grow"
•    Review the Immigration Committee's backgrounder on DACA, and learn what you can do to stand with Dreamers in the U.S.
•    Review the resources prepared by AMSSND committees on Refugees and Water, Immigration, and Human Trafficking.
•    Urge your Representatives to welcome and support migrants and refugees. In the United States, visit our Voter Voice page to send pre-written messages on a number of issues, including welcoming more refugees and providing pandemic relief for immigrants and refugees. In Canada, take action for Refugee Rights.