WATER
The Stuart Center for Mission, Educational Initiatives & Leadership, in collaboration with The Center for Spirituality in Nature, is sponsoring a week-long program for Ecological Transformation this summer in Washington, DC. Open to young adults, ages 18-30, this "hands-on environmental program" would be a great opportunity for SSND students to develop their passion for eco-justice. Click here for more information.
IMMIGRATION
Last weekend, the Trump administration terminated the temporary protected status of Hondurans that was instituted in 1998. Approximately 90,000 Honduran people are at risk of deportation, despite the fact that Honduras remains one of the most dangerous countries in the western hemisphere. Click here to read the USCCB Letter to DHS Regarding Extension of TPS Designation for Honduras.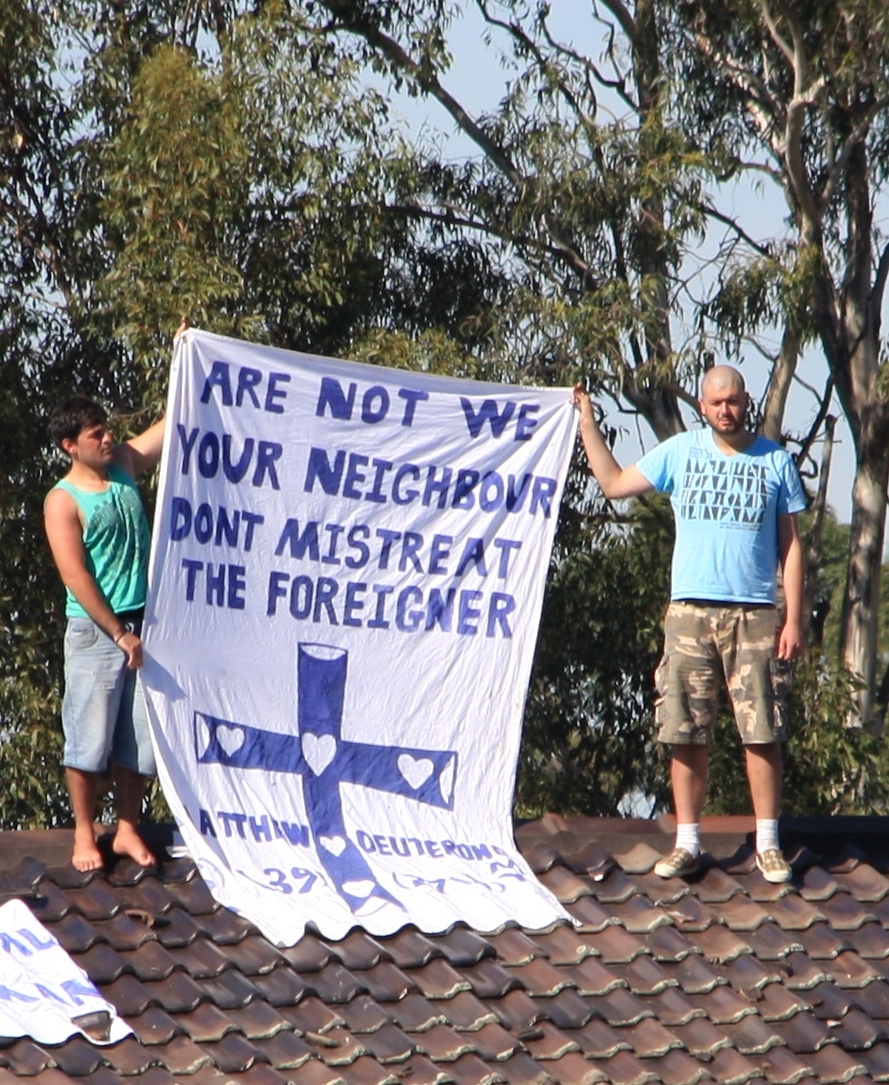 The USCCB also has an active advocacy campaign to urge Congress to support the USA Act of 2017 and the Dream Act of 2017, both of which will protect Dreamers (young, undocumented immigrants who were brought to the U.S. as children). Click here to participate
.In addition, please click the following links to participate in SSND advocacy efforts regarding immigration:
TRAFFICKING
This Mother's Day, consider purchasing gifts from New Creation, a company that offers fair trade jewelry and other goods made by trafficking survivors. The organization helps to raise awareness about trafficking and to give vulnerable people gainful employment. Click here to place your orders!
HATI
In April, internal documents related to the Trump administration's decision to terminate TPS for close to 60,000 Haitian immigrants surfaced, demonstrating the injustice of the decision. Contrary to Director of U.S. Citizenship and Immigration Services Francis Cissna's assurances that conditions in Haiti had improved, the documents advise that "many of the conditions prompting the original January 2010 TPS designation persist, and the country remains vulnerable to external shocks and internal fragility." Click here to read more.
We must continue to pray for justice for all immigrants, and our Haitian brothers and sisters, particularly.
 
Sr. Rosa Troches, SSND, will speak on Hope in the Midst of Crisis: A Call for Solidarity in Honduras' "Kairos Moment"
On Monday, May 14 (7pm), we invite you to attend an evening of sharing with Honduran Sister Rosa Maria Troches, SSND, on the extreme human rights crisis in Honduras, how she and other religious are accompanying the people, and the need for solidarity from the U.S. faith community. The event will be held in the SSND Villa Assumpta Chapel (6401 North Charles St., Baltimore, MD 21212).