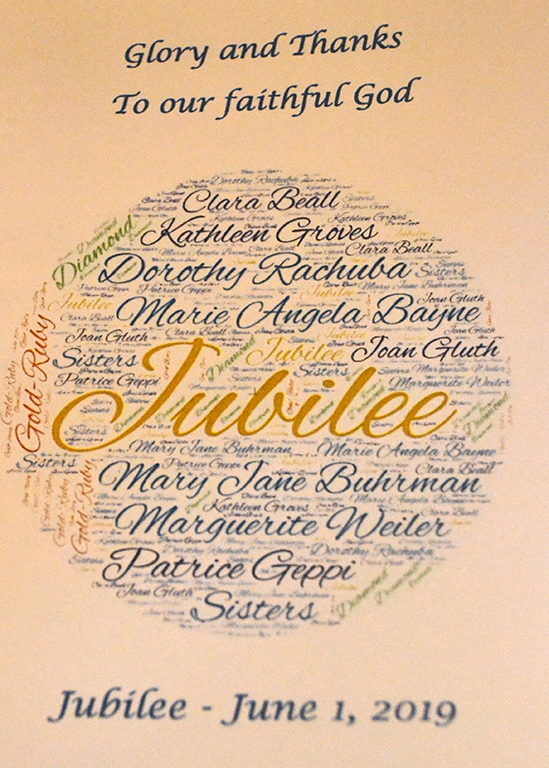 Glory and thanks to our faithful God, the theme for the occasion of celebrating jubilees at Villa Assumpta, took place on the first day of June. Family, friends, colleagues, associates and sisters gathered to celebrate eight sister jubilarians on their 60th and 70th years of dedicated service to God's people.
Diamond jubilarians include SistersClara Beall, Patrice Geppi, Joan Gluth and Kathleen Groves. Gold and Ruby jubilarians are Sisters Marie Angela Bayne, Mary Jane Buhrman, Dorothy Rachuba, and Marguerite Weiler.
Jubilarians from the area also joined in the celebration. Rev. Paul Zaborowski, O.F.M.Cap., presided at the liturgy. In his homily, he gave personal homage to each jubilarian. Following a delicious meal, sisters and their guests enjoyed the afternoon together.
Special thanks to all those who helped to make the celebration so meaningful and beautiful!
"You are blessed by each one of us for your unending gift of yourself."
Please click here for PDF file of photos. (large file)
Click here for "A Remembrance of Jubilee" by Sister Kathleen Feeley, SSND