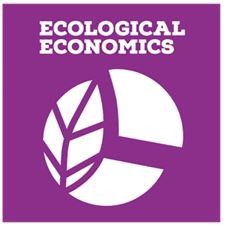 Ecological Economics: Ecological conversion of the economy is needed for a better future for all.
In a recent address to European Forum, Pope Francis stressed that economics ought to become "the expression of a care and concern that does not exclude but seeks to include, that does not demean but seeks to uplift and give life.  Reflecting on the impact of the pandemic, Francis continued, "economics in its deepest human meaning as the governance of our earthly home, takes on even greater importance."  He urged that we must strive to develop new understandings of the economy and progress, to combat every form of marginalization, to propose new styles of life and to give a voice to those who have none."
Goal #3 of the Laudato Si' Platform for Action, (Ecological economics) calls us to consider the following questions: Do we hold ethical investments, do we divest from fossil fuels, other fuels and any economic activity harmful to the planet and people? Do we invest in renewable energy? Do we purchase our food and clothes from Fair Trade operations? Do we aim to support sustainable production and ethical consumption?  
Laudato Si'
"[Consumer movements] prove successful in changing the way businesses operate, forcing them to consider their environmental footprint and their patterns of production. When social pressure affects their earnings, businesses clearly have to find ways to produce differently. This shows us the great need for a sense of social responsibility on the part of consumers. 'Purchasing is always a moral – and not simply economic – act'. Today, in a word, 'the issue of environmental degradation challenges us to examine our lifestyle'.  (206)
We pray:
"The poor and the earth are crying out.
 O Lord, seize us with your power and light, 
help us to protect all life, 
to prepare for a better future, 
for the coming of your Kingdom of justice, peace, love and beauty. 
Praise be to You." AMEN.
By Ethel Howley, SSND