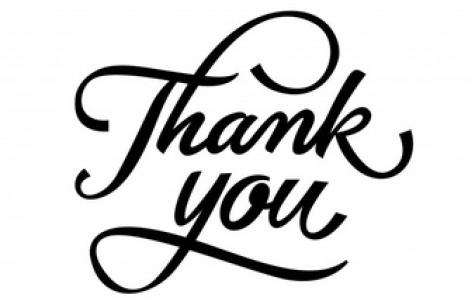 This was an editorial originally printed in the July 1984 issue of The School Sister, Milwaukee edition.
Few of us stop to think that being made to say "thank you" was perhaps our first bit of conscious acculturation. Becoming civilized was and is a matter of nurture, not nature. We've witnessed the scene many times since: Toddler is given cookie; Mother says, "What do you say now?" If toddler forgets, Mother prompts, "Say 'thank you."'
Happy are we if we have sustained the habit of gratitude. Saying thanks in adulthood has its own subtle chemistries. It lubricates relationships. The receiver's appreciation expressed in a thanks builds the giver's self-esteem. The receiver has incurred a happy indebtedness that casts him or her in a dependent role. The giver, being depended upon, grows richer in self worth.
An attitude of thanks-giving furthermore generates positive "vibes" in ourselves, which stimulate in the body the production and flow of chemical "juices" necessary for a sense of well being; in some cases they can even enhance and restore physical health. Gratitude is a positive energy.
Positive thinking is a power. Developing this mindset requires that we consciously attend to, become aware of, the many pluses that fill each day, from our return from sleep in the morning to the courting of it sixteen hours later. The habit is more than individual thank-you's; it is a cast of mind, a mental frame through which we view life in and about us as gift. The "existential negativities" we do not deny; we merely surround them with good, much as a calcium deposit can surround a lesion in the lung, thereby rendering it harmless.
Happier can we be if we extend the habit of gratitude to our relationship with God. Because God the giver is unchangeable, nothing we do or say adds one iota to his nature. Being perfect, his self-esteem cannot grow. Instead, all benefits come to us, the receivers, who appropriately grow in humility, acknowledging the truth of our place as creatures before the Creator.
Anticipating surprises that a loving God strews through each day can lead to wonder, admiration, praise. Then we can harvest all for a perfect offering to the Father through Jesus in the Eucharistic Liturgy, where it is most "right to give him thanks and praise."