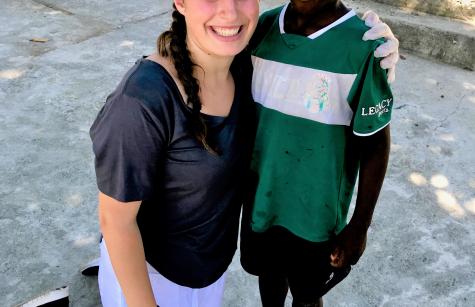 A weeklong mission trip to Cap-Haitien, Haiti, left an indelible impression on two juniors from the Academy of the Holy Angels. Madison Donohue of Harrington Park and Jacklyn Kelly of Norwood volunteered with their peers from the Sacred Heart Church of Haworth's youth group.
While lodged at the monastery of the Missionaries of the Poor, the teens cared for children who are HIV positive, and worked with children and adults with physical and mental disabilities.
Kelly and Donohue readily bonded with the people they encountered, fulfilling a fundamental goal of the Missionaries of the Poor.
According to the group's website, Father Richard Ho Lung founded the organization in 1981 to help build family and community among the poor and disadvantaged. Established as Brothers of the Poor, the organization changed its name in 1992. The group's website notes that Missionaries of the Poor received Vatican approval in 1998, becoming the first male Catholic religious institute founded in the Caribbean to achieve this status.
"The Brothers take care of about 100 people with the help of volunteers and workers," Kelly said of the group in Cap-Haitien.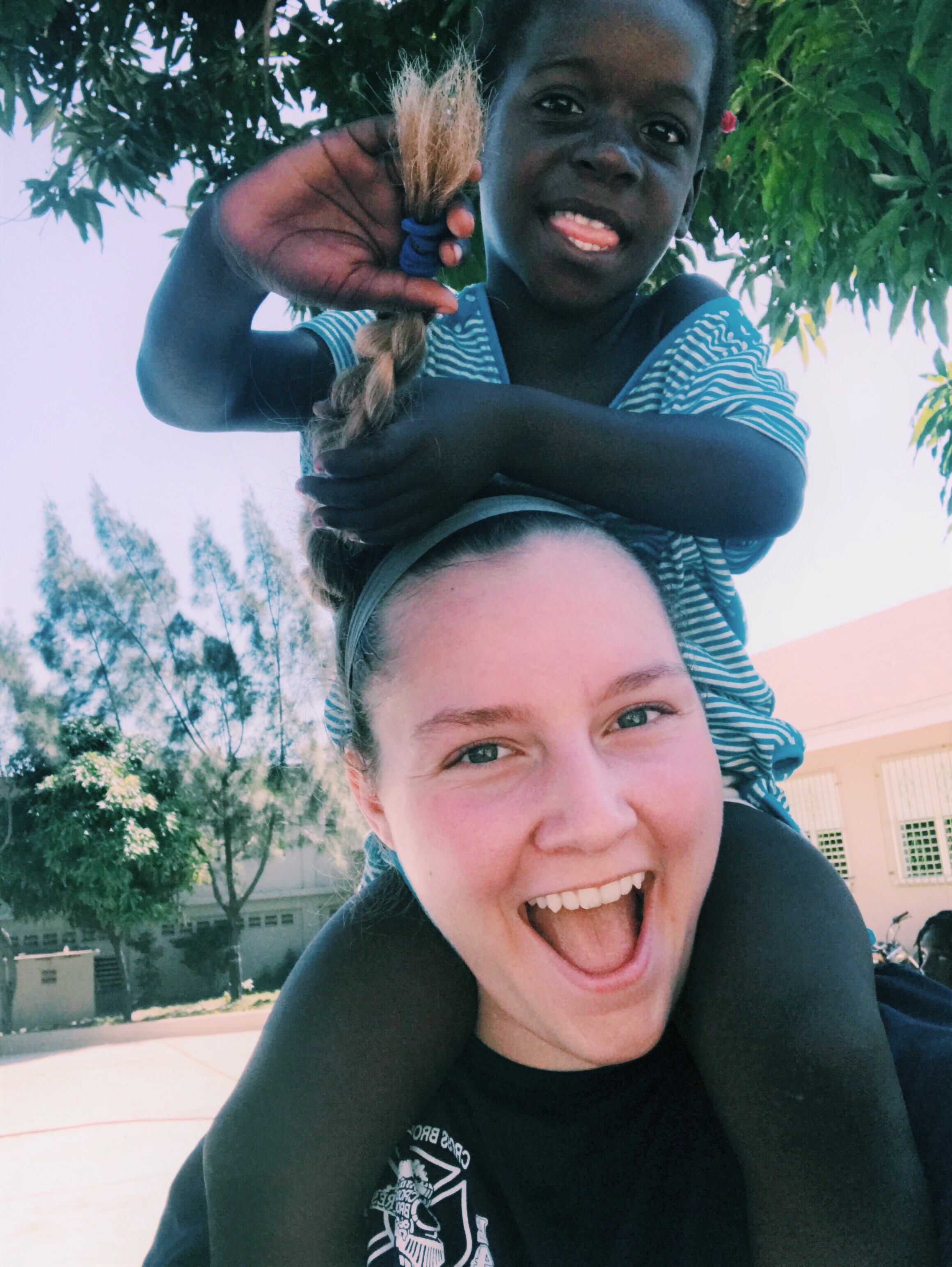 She added that women who work on site caring for people earn about $120 a month. While that may seem like a small amount, Kelly said the women are considered fortunate, because they get a meal while they are at work, and sometimes receive a bag of rice.
The teens learned that some women at the monastery work there solely for bags of rice to help feed their families.
After their mission work in Haiti, ​Donohue and Kelly returned to New Jersey with a greater appreciation of their ready access to potable water, reliable sanitation services and electricity, and the opportunity to receive an education, all of which are issues in the area they visited.
"Madison and I have realized so many of our privileges, such as going to an all-girl Catholic school. We are so blessed to be getting such a great education; meanwhile many girls (in other parts of the world) do not go to school because it is too expensive," Kelly added.
Founded by the School Sisters of Notre Dame in 1879, the Academy of the Holy Angels is the oldest private girls' school in New Jersey. While AHA is steeped in Catholic tradition, this prestigious high school serves young women from a broad spectrum of cultural and religious backgrounds. Over time, thousands of women have passed through AHA's portals. Many go on to study at some of the nation's best universities, earning high-ranking positions in medicine, government, law, education, public service, business, arts, and athletics. The Academy's current leaders continue to further the SSND mission to provide each student with the tools she needs to reach the fullness of her potential—spiritually, intellectually, socially, and physically, by offering a first-rate education in a nurturing environment where equal importance is placed on academic excellence, character development, moral integrity, and service to others.
- Jennifer Crusco, the Communications Assistant, The Academy of the Holy Angels