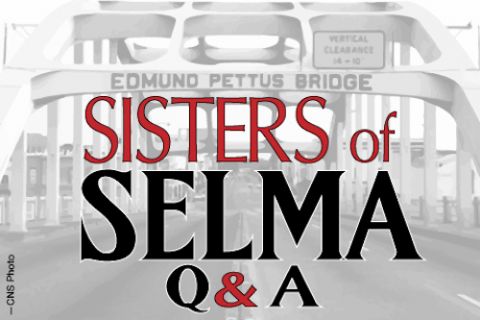 Decades before social media made internet trolling a common practice, Therese Stawowy knew what it was like to receive virulent hate mail from known and unknown sources.
In the days following her participation in a voting rights march in Selma, Alabama, in 1965, Stawowy, then a Sister of Loretto, received daily mail containing praise from friends and strangers as well as insults, many from anonymous sources.
Stawowy read one of the anonymous letters aloud in the 2007 PBS documentary "Sisters of Selma: Bearing Witness for Change": "No, I won't call you sisters because you have disgraced and [dragged] that precious habit, and supposedly holy robe, through the dirt and filth while leading a mob."
Click here for the entire interview
NOTE:
For the next few months, Global Sisters Report will feature biweekly interviews with Catholic sisters and former sisters who worked and/or marched in Selma, Alabama, in 1965. They were featured in the 2007 PBS film "Sisters of Selma: Bearing Witness for Change" by Jayasri Hart, and we wanted to give them an opportunity to share their thoughts about current racial events, protests and Black Lives Matter. GSR invites any sister or former sister involved in Selma in 1965 to be part of this Q&A series. Email Carol Coburn at Carol.Coburn@avila.edu if you would like to be interviewed.