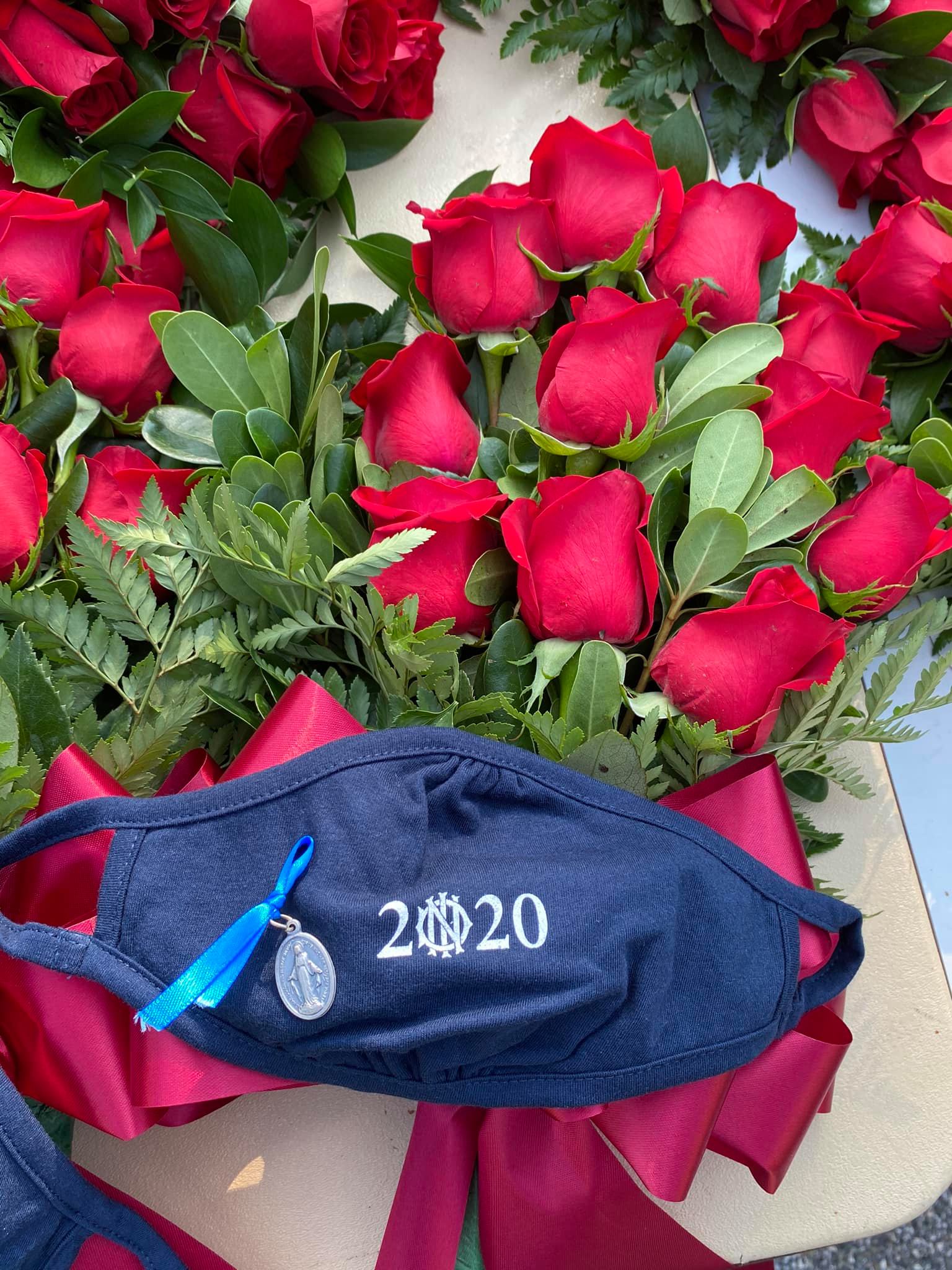 On Sunday, July 26, the Class of 2020, the last graduating class of the Institute of Notre Dame (IND) held their commencement. It took place outdoors on the grounds of Notre Dame of Maryland University. Limited to family and staff only due to COVID-19 restrictions in Maryland, the ceremony was also streamed online for those who could not be there. This included alumnae from around the country, who were checking in on the alumnae Facebook page to let their newest members know how loved and supported they were and always would be.
As is tradition, the Class of 2020 wore matching white gowns and carried a bouquet of red roses. In a year that has been anything but traditional, a new item was added to their ensembles - matching IND Class of 2020 masks. The graduates picked up their diplomas from a table that once belonged to their beloved Sister Hildie, a final farewell from her.
"I am thankful that they were able to have the ceremony since they are the last class to graduate from this magnificent school, that many of us hold so dear to our hearts," said Joan Flury Lewczak, Class of 1959, the last class to graduate in the school's auditorium.  "I believe that the Class of 2020 received the closure that not only did they need but certainly deserved. I thought it was first-class, just the way it should have been for a first-class school. I liked the added touch of using Hildie's table. IND Strong!"