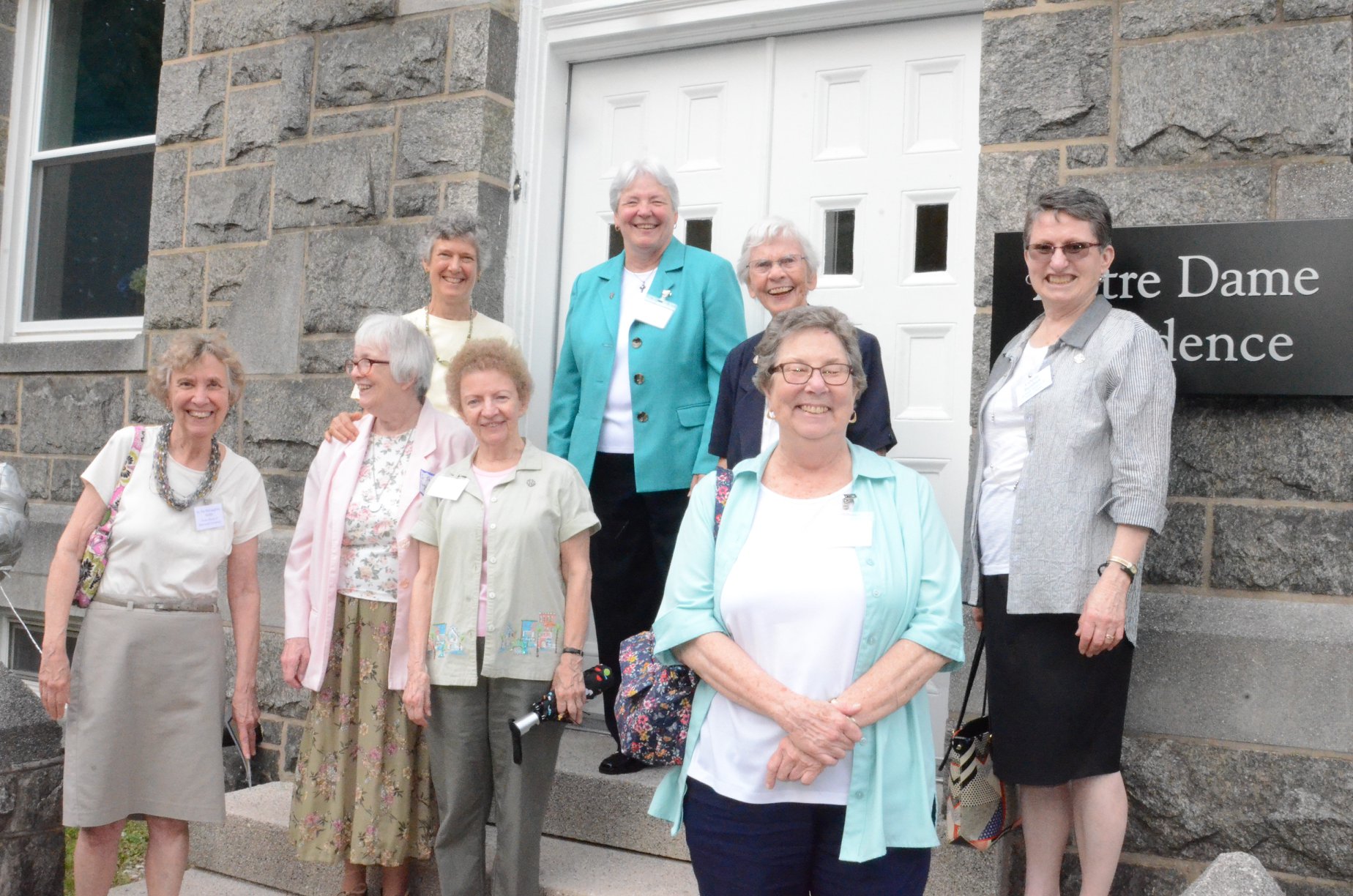 For more than thirty years, our co-sponsored ministry Marian House has served homeless women and their children in Baltimore. The organization provides a safe, sober and loving environment that challenges women to respect and love themselves, confront emotional and socio-economic issues, and transition to stable and independent lives.
In December 2017, Marian House completed Phase I of construction on Independence Place in the Pen Lucy neighborhood, creating 22 transitional housing apartments for homeless woman and their children. Phase I consisted of the complete renovation of the former school at Blessed Sacrament Parish into apartments, places to live that hoped to become so much more than a home to these women. "We are going to serve 22 amazing people and families," said Marian House director Katie Allston at the opening of the first group of apartments. "And it's going to be more than apartments. It's going to be a supportive community, there are going to be celebrations in those meetings rooms and in the courtyard. The staff of Marian House are going to be a part of the lives of everyone who lives here, and we're really looking forward to that."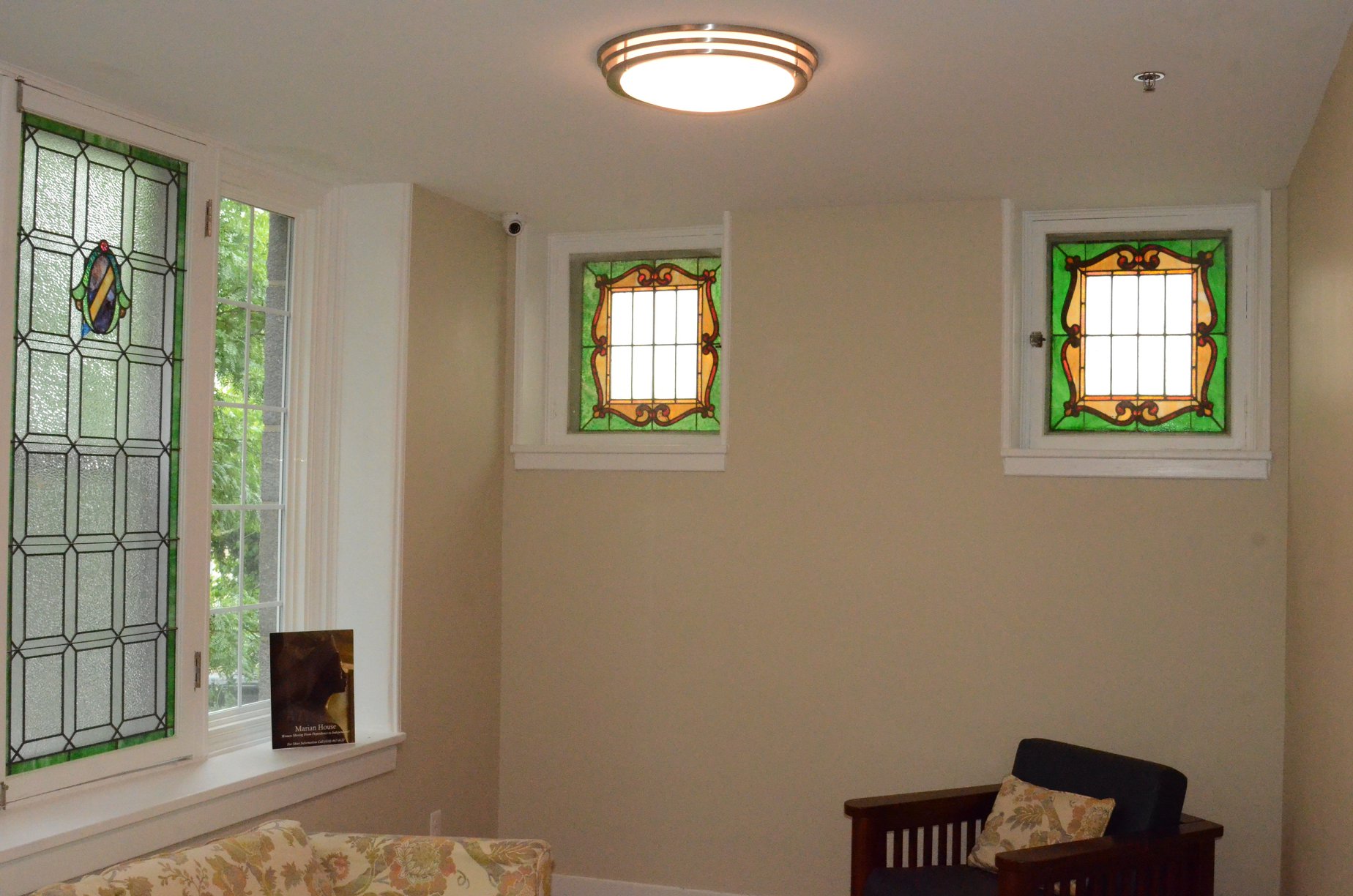 On June 5, 2019, a ceremony was held to mark the completion of Phase II of the Independence Place project, which included the total renovation of the former convent and rectory at the Blessed Sacrament site, providing housing and support services for 10 more families looking to transition out of homelessness. Marian House was founded in 1982 as a joint project of the Sisters of Mercy and the School Sisters of Notre Dame. In their honor – as well as in honor of the many years the Sisters spent teaching at Blessed Sacrament – the former rectory is now known as Mercy Residence, and the former convent is now the Notre Dame Residence. Sisters from both orders were invited to the ceremony to bless the renovated buildings.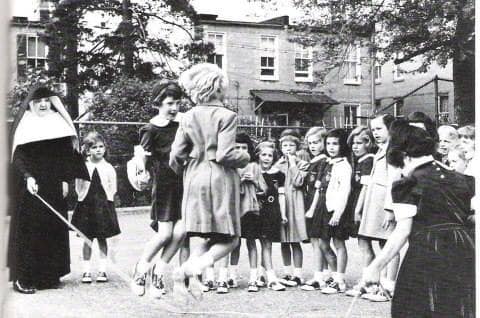 According to one of the attendees of the event, there is also a beautiful garden on the grounds now, designed by a staff member at Marian House who has a background in horticulture. There is artwork featuring Blessed Theresa in Notre Dame Residence, as well as a list of all of the Sisters who lived in the convent and taught at Blessed Sacrament. After giving their blessing of the home, our Sisters were invited to socialize with both past and present Marian House residents and were greatly touched by the stories of resiliency that were shared with them.