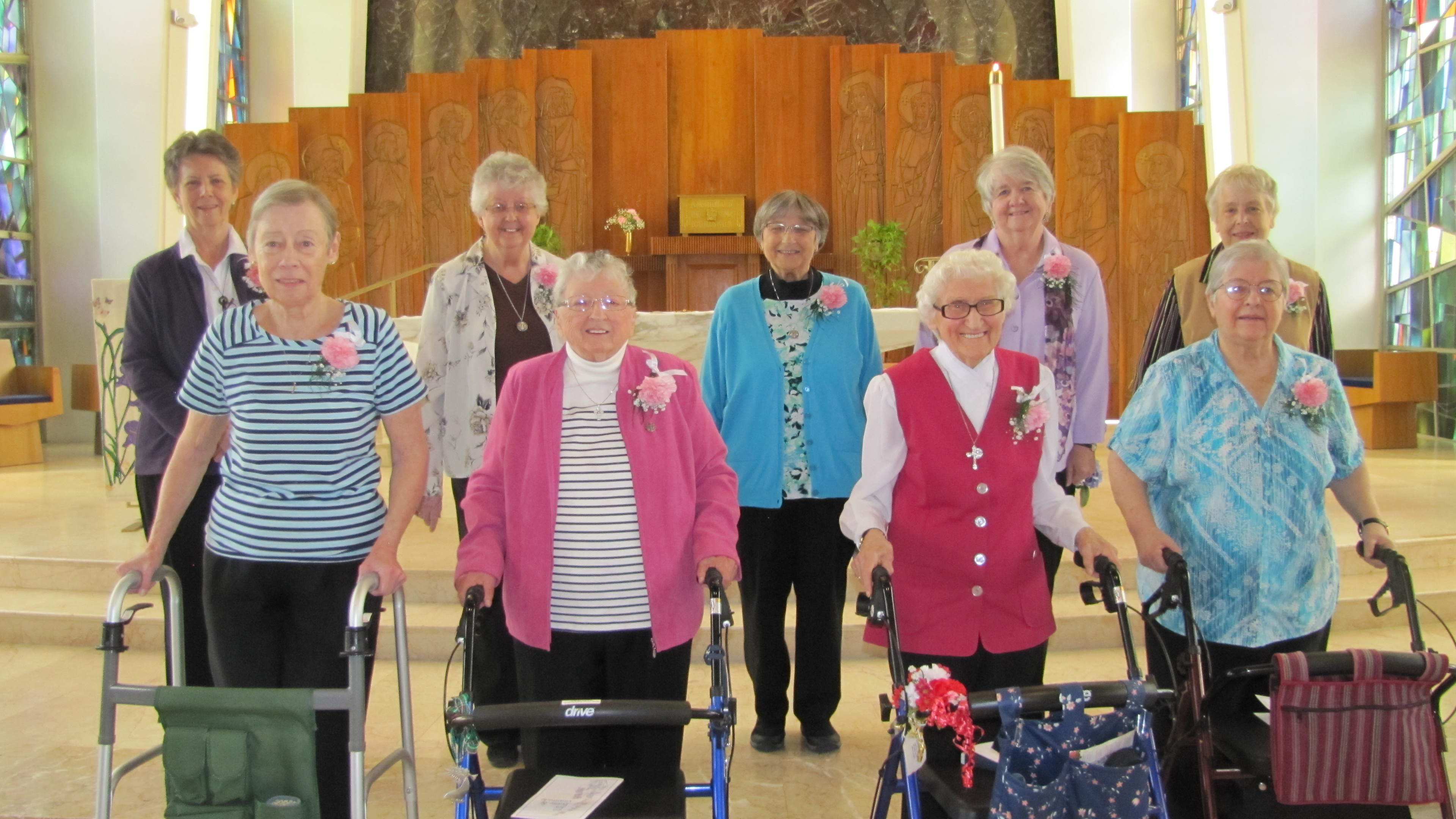 In spite of the lifestyle changes brought about in response to the pandemic, the community at Villa Notre Dame combined the celebration of Mother Theresa's Feast Day with the celebration of our Jubilarians. On Saturday, May 9, the Sisters and our chaplain, Father Tom Elliott, gathered in chapel, dots on the pews marking seating which would be socially distanced apart.  The Jubilarians, wearing pink corsages, were seated in the front of chapel, careful to keep to their marked spots.  A lovely banner, created by Jubilarian Maxine Poppa, gave their theme, "With Joy, Praise and Gratitude."
Sister Theresa Lamy, local leader, led the prayer service, which began with the community singing the Suscipe.  All the sisters present joined the Jubilarians in renewing their vows. Sister Theresa then presented each jubilarian, by name, to the community, who responded with joyful applause.  Sister Theresa also named the Jubilarians who are residing in other facilities, and those who celebrate in the joy of eternal life.  In response, the gathered community sang the SSND blessing over the Jubilarians.  The closing prayer was Mother Theresa's blessing, which all present said for each other.  The Jubilarians recessed from chapel with organ chimes and music to the "Ode to Joy."
The Sisters then moved to their small communities to use the "Feast Day of Blessed Theresa of Jesus" service for prayer and sharing. The contact sister ended the prayer with another blessing for all, based on Mother Theresa's blessing.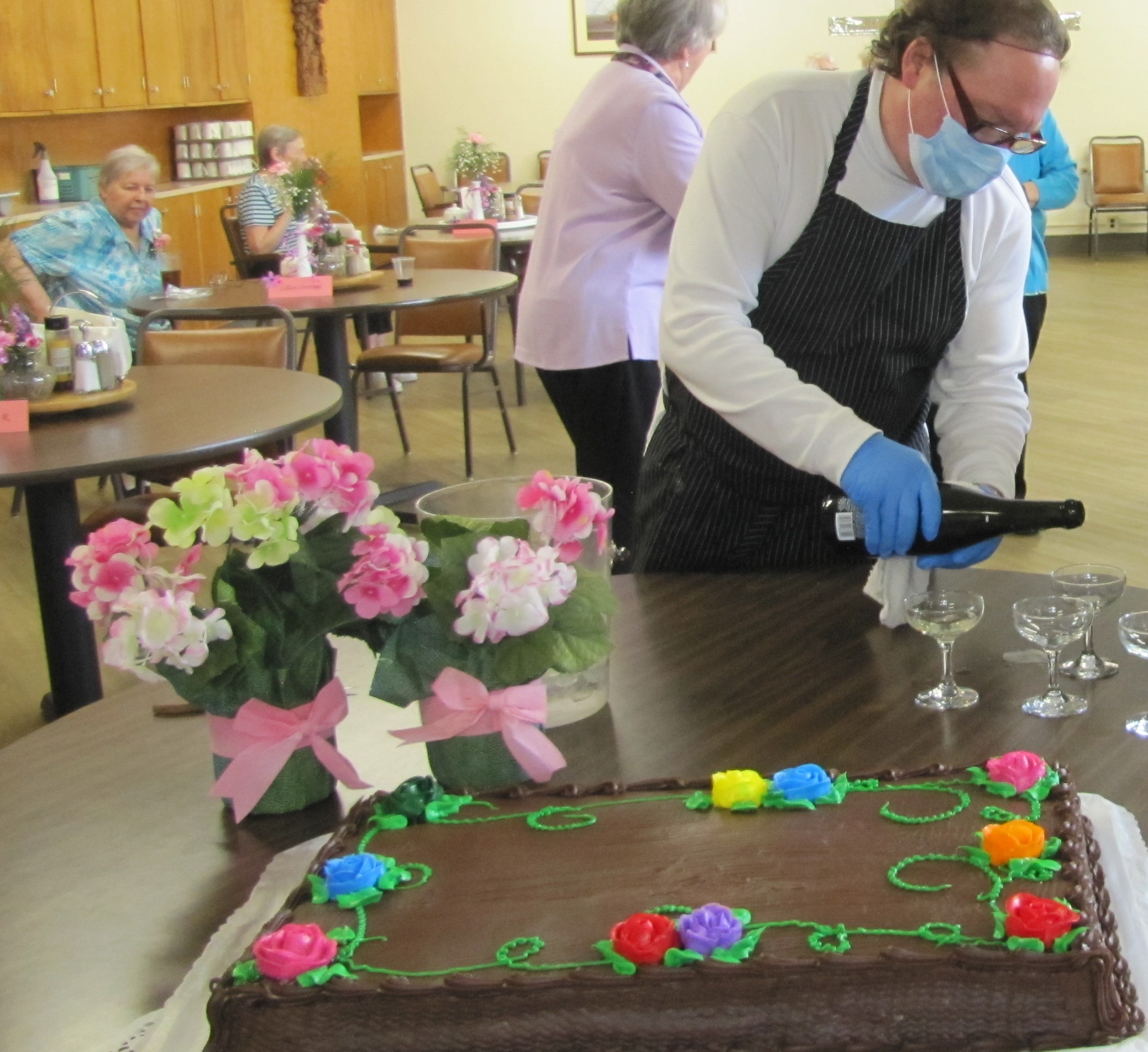 Social distancing requires the VND community to eat in three shifts. So the first shift had the honor to gather in the main dining room with the Jubilarians, each at her own table with a carnation centerpiece.  Our chef, Andy Hitchcock, complete with mask and gloves, opened a bottle of champagne so that a toast could be raised for the Jubilarians.  A delicious meal followed, capped off with German chocolate cake.
That afternoon, "Celebrating with Joy, Praise and Gratitude" was alive and well among us.