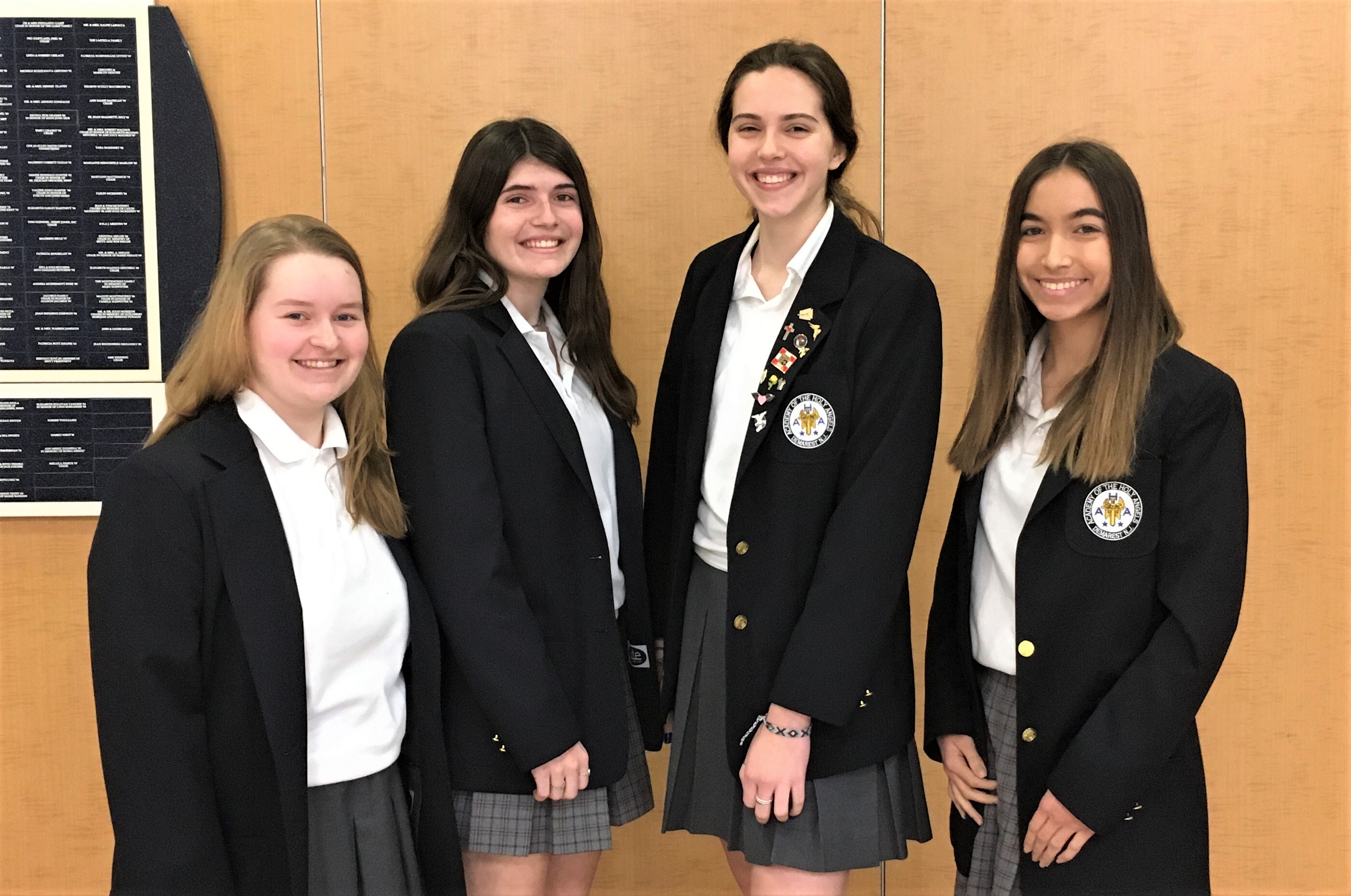 Julia Farah, Julia Fernandez, Hannah Glaser, and Jennifer Haemmerle have something very special in common. They just received the Sister Catherine Green Kindness Award from the Academy of the Holy Angels.
Eligible Angels must demonstrate kindness that inspires others. AHA Dean of Students Andréa Beyer accepts nominations from members of the school community, and the administration selects one honoree from each grade level on a quarterly basis.
Freshman Jennifer Haemmerle was recognized for always bringing a smile to her friends' faces. In fact, classmates say her positive attitude is contagious. Friends describe Haemmerle as "kind, caring, and always there for people." She is a comfort to others, and is always willing to help someone in need.
Hannah Glaser, an AHA sophomore, is known for being compassionate, inclusive, and willing to serve her community. Glaser reaches out to people when she notices that something is wrong, and tries to include everyone.
"She is always willing to put others first," a classmate said. "She is the most loyal friend."
Junior Julia Fernandez was honored for being caring, helpful, and friendly to everyone she meets, and for displaying a joyful spirit that inspires smiles and laughter.
"We are in a class together and she always makes the difficult material better because of her humor and kindness," a friend wrote.
Julia Farah, a senior, received the Kindness Award for staying positive and helping others to do the same. Friends say Farah cares about others' well-being and provides her undivided attention as she listens to people's concerns.
One person said Farah "makes it a priority to tell people they are special, valued, and loved. She is the true embodiment of what it means to be kind."