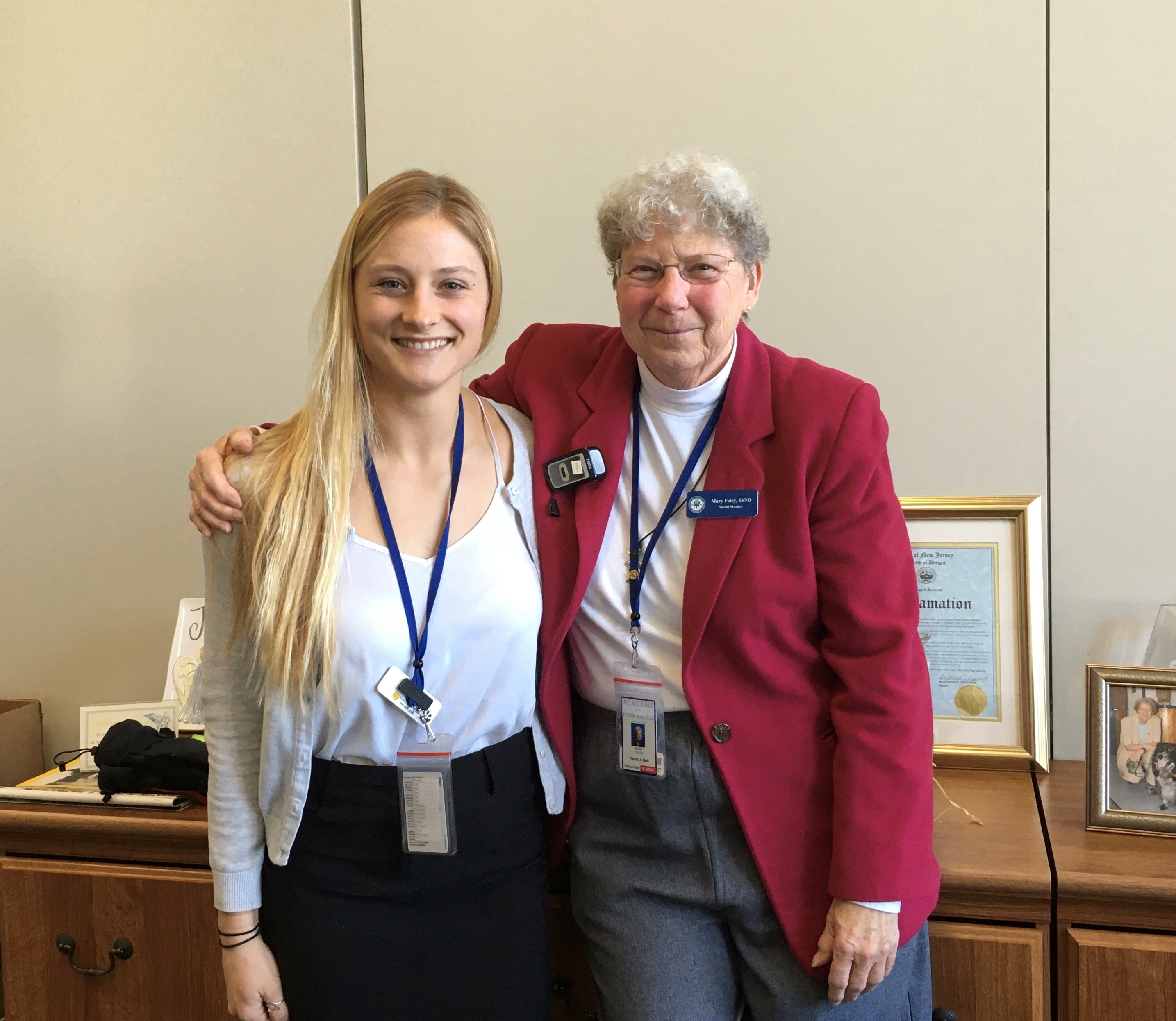 Three seasoned runners from the Academy of the Holy Angels have finished a total of 16 marathons. They are not students. The women in question, and the number of marathons they have run, are AHA Social Worker S. Mary Foley, SSND, two; AHA track coach Megan Dippolito, six; and AHA business teacher Krystal Hermanns, eight.
Foley views distance running as a metaphor for life, since runners prepare and then adjust to changes, such as terrain, along the way.
"It just feels great!" Foley answered when asked why she loves long-distance runs. She explained that the endorphins released during a run produce a feeling of well-being.
How did she get started? "I lived in Boston and went to the Boston Marathon (as a spectator). I thought, 'I have to do this,'" Foley said. At first, she could not run one block, but she persevered. Soon, she started running home from work, finishing 4.5 to 6 miles each day. At times, she ran in the dark and in the snow to prepare for her first marathon, an event held in Maryland. She explained that it takes three to four months to prepare.
"When you build up to over 20 miles (commonly known as 'the wall') and you don't fall apart, you know you can continue," Foley said, adding that runners save the 26.2 run for race day.
She stayed at Notre Dame Prep, and received plenty of support from local School Sisters of Notre Dame, who made signs and stationed themselves at various points along the route to cheer her progress.
Her second event was the Los Angeles Marathon. At age 49, Foley joined with approximately 300 priests, brothers, and sisters who had entered the race. While popular wisdom tells us it never rains in southern California, Foley will tell you that she ran in the rain that day!
Hermanns made the switch to running after years of gymnastics and cheerleading. She has run the New York City, New Jersey, and Baltimore marathons, but her dream was to run the Disney Marathon. To date, she has fulfilled that dream five times.
"I grew up going to Disneyworld," said Hermanns, who ran her first Disney event in 2016. Since then, she has returned several times, most recently in early 2020. During her latest race, she saw many participants drop out due to an ambient temperature in the 90s. She was able to finish, and heard a young spectator exclaim, "Look! It's a girl!" While many women become successful distance runners, Hermanns was one of the only women left in the pack that day. Her race day "secret" is eating bananas during her run to restore potassium lost through perspiration.
Each time she participates in a marathon, Hermanns marvels at the participants' diversity. "One year, a blind brother and a sighted brother ran together," she noted.
In addition to teaching at AHA and training for marathons, Hermanns coaches Bergen Catholic High School's cheerleading squad.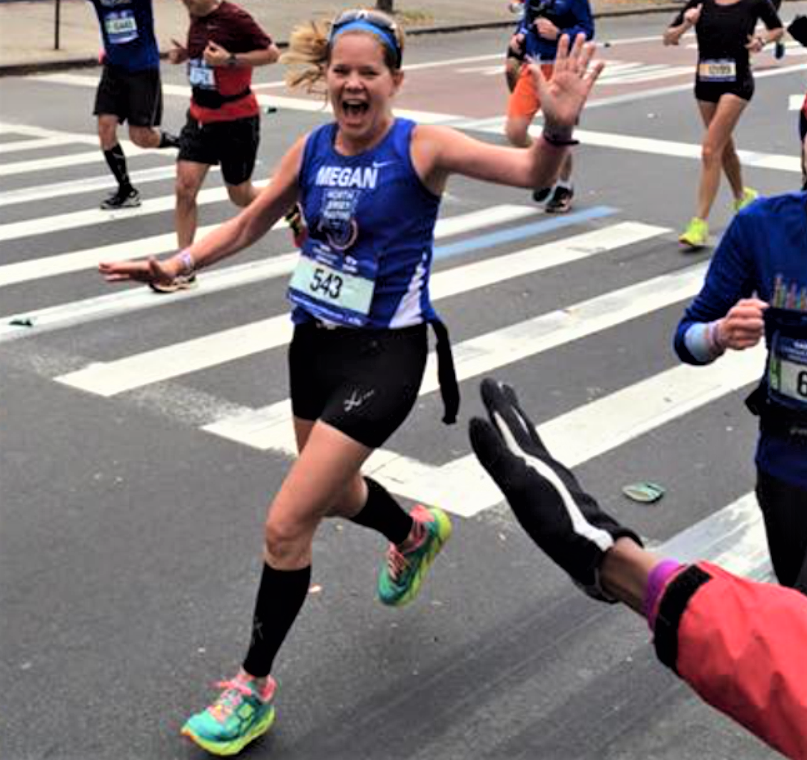 Dippolito was a cross-country runner in high school and ran for a year in college.
"After my third child, I started running again to lose baby weight," Dippolito said. "I started running 5 and 10Ks on a regular basis, and running a marathon was on my bucket list. I ran the first one in NYC with my sister-in-law. It is a day I will never forget!" 
Dippolito later joined a running club and started training with other people who were preparing to run marathons. Her six marathons include the 2010 New Jersey Marathon; the 2010, 2014, and 2015 New York Marathons; and the 2016 and 2017 Boston Marathons.
At the moment, she is not planning to run any marathons, but added, "The only way I would is if one of my children asked me to run one with them!"