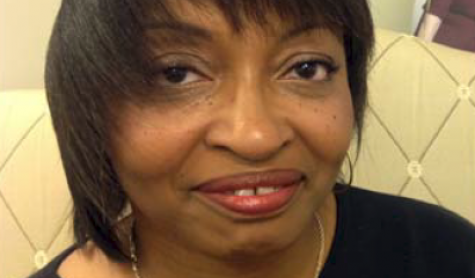 After four months of trying, Anna completed the application process and arrived at Marian House on July 19, 2012.
She is grateful to her sister and her five children for their unconditional support, and that is why she is able to focus on healing herself. Anna is a bright woman who graduated from high school in New York, earning a Board of Regents High School diploma with merit. She was five credits short of a marketing and finance degree from college when she decided to accept an opportunity to work in retail, where she participated in opening a local mall. Within a year she became pregnant and began her family, which would ultimately include five children. Today, her children are ages 27, 24, 22, 20 and 16. The youngest is in high school, the oldest is employed, and the other children are in college.
Anna first tried drugs when she was 13 years old. During college, she experimented with stronger drugs, and it was around that same time that she was diagnosed with a mental illness. Although she took medication off and on, she chose to ignore the mental health diagnosis. Anna has shared that she didn't believe the diagnosis and chose instead to believe that she "was just someone who was very bright and thought outside the box." Today, Anna says that "being crazy" wasn't accepted in the African‐American community. It was something that was "swept under the rug," and, over time, her diagnosis became the family secret. She continued to abuse different substances, and while working in retail, she was introduced to crack cocaine. "I was immediately addicted," she says.
Marian House is Anna's third attempt at treatment. She states: "I've been clean many times, but this is the first time I've tried recovery. It took me more than four months to get in here. The difference here is that I have everything I need right here. Recovery, individual counseling, every need I have is taken care of. Now I have the freedom to focus on me. My sister is giving me the support I need at this time. After all these years, now I have the desire to look into the mirror and I actually like the person who looks back."
She is now employed and on her way to full independence. She continues to receive unconditional support from her family.