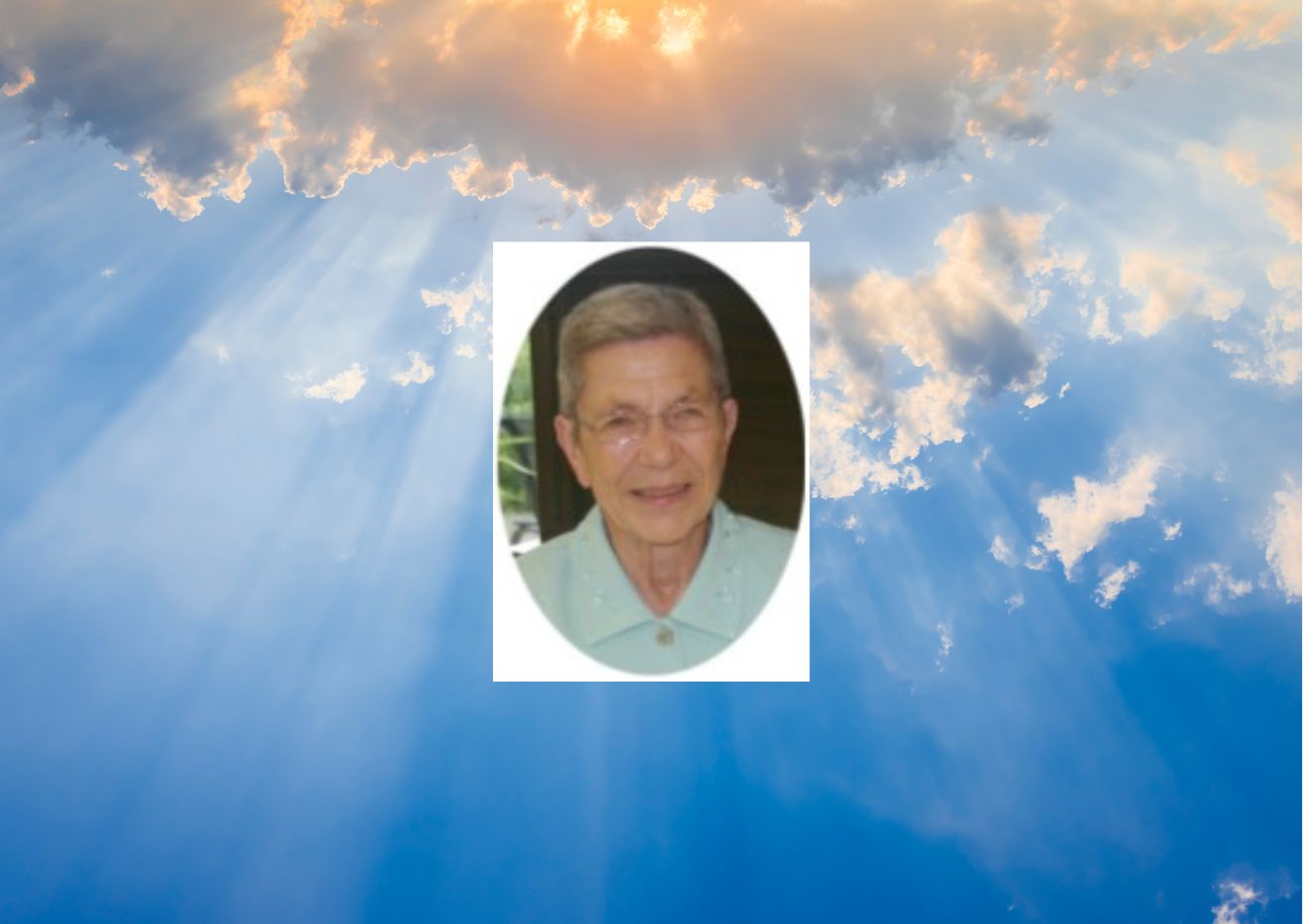 Sister Audrey McCarville (formerly Sister Philip Neri)
August 22, 1935 – April 1, 2023
Audrey was the third daughter born to parents Dr. Charles and Gertrude McCarville, arriving on August 22, 1935.  Her father's office was in a section of their home. Her mother, a nurse, assisted in the office.
Audrey lived a few blocks from St. Louis School, Waterloo, where she received her elementary education and Grades 9 and 10. Audrey went to St. Mary's High School, Kitchener for Grades 11 and 12. She then entered the candidature in 1953 and studied Grade 13 at Notre Dame Academy. In 1954 she was received as Novice Philip Neri and professed her vows on July 28, 1955. She attended Hamilton Teacher's College in 1956.
 
As an educator, Sister Audrey taught in schools in Formosa, Elora, Fergus Maryhill, St. Anne's, Kitchener and was principal at Sacred Heart Junior School, Walkerton.
In 1970 she moved to Saskatoon, Saskatchewan, teaching at St. Philip Neri School. While teaching there, she took a course in School Music from the University of Saskatchewan. Next she moved to Surrey, British Columbia as Principal of Sacred Heart School.
Back in Ontario, she taught at St. Agatha and then was principal of St. Clements School, St. Clements. During the summers she took courses offered by the Ontario Department of Education: Primary Methods, Physical and Health Education, and Guidance. In 1971 she received her B.A. in Religious Studies from St. Jerome's University, Waterloo.
From 1979-1983 Sister Audrey was involved in parish ministry in Hanover. Then she was appointed as administrator for senior Sisters at Notre Dame Convent, Waterdown until 1985.
In September of that year she registered for the Corporate Ministry Program offered at St. Louis University. After receiving her diploma, she continued studies at the university and attained her M.A. in Religious Studies.
Sister Audrey assisted in the parish ministry at the Church of Our Lady, Guelph from 1986-1988. For several years she was a member of the administration team in various capacities at Notre Dame Convent, Waterdown. Sister Audrey also participated in the catechetical correspondence team for the Diocese of Hamilton.
When she attended the NGO Conference on Globalization in 1999, she noted the parallel to the Call of the 20th General Chapter. "We struggle in solidarity with those who are poor for justice and a global community."
Sister Audrey had a concern for the less fortunate and marginalized. While living in Waterloo, she volunteered at the House of Friendship and St. John's Soup Kitchen.
Mass of Christian Burial was concelebrated by Rev. Pablito Labado, Chaplain, and Monsignor Ed Sheridan. She is survived by her sister, Sister Carla Marie SSND 
On Palm Sunday we commemorated Jesus's entry into Jerusalem, may Jesus accompany Sister Audrey into the Heavenly Jerusalem.
Sister Joan Helm, SSND