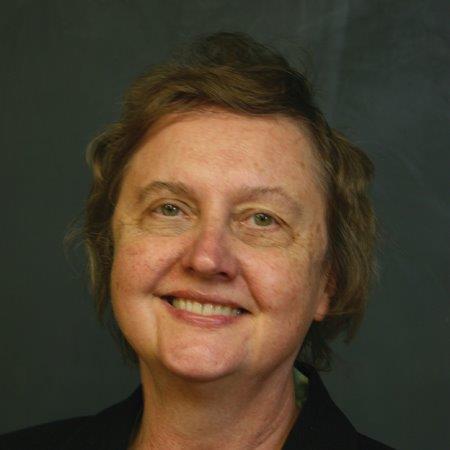 Doris Mary Turek SSND
March 1, 1947 – Feb. 4, 2020
"As night brightened into the dawn of March 1, 1947, I entered the world.  This blustery March day in Baltimore bore no resemblance to the beautiful day in May of the year before when Mary Ann Zika became the bride of William Albert Turek."  So begins the life history written by Doris Ann Turek when she entered the School Sisters of Notre Dame as a candidate.   
Doris was educated by the School Sisters of Notre Dame at St. Wenceslaus School, Baltimore.  She received her first Holy Communion at St. Wenceslaus Church in 1955 and was confirmed there by Bishop Jerome D. Sebastian in 1960.  
The "happy, close-knit" Turek family," including a younger brother, Charles, enjoyed many excursions to New York and Philadelphia. They visited Sister Mary Doris Zika SSND, Mary Ann's twin, in Philadelphia.  Doris said that it was likely her aunt's example that inspired her "first desire for religious life."
Autumn of 1961 introduced Doris to "four wonderful years at the Institute of Notre Dame."  High school was an active time, including her introduction to the Spanish language and culture, a lifelong devotion. During these years, Doris "came to know and appreciate the beauty of religious life" through her teacher-friends, Sister Mary Pius and Sister Mary Benedicta.  
On Sept. 8, 1965, Doris received the postulant's veil at St. Wenceslaus Church.  She entered the novitiate on July 9, 1966 and was professed on July 22, 1967. 
As a junior Sister, Doris was a student at the College of Notre Dame of Maryland, then taught at Cathedral and St. Matthew Schools. Her ministries became many and varied.
Doris moved to St. Boniface, Philadelphia, where she remained for more than twenty years.  She focused on bilingual education, starting with kindergartners and their parents.  Doris often held several jobs at the same time. She was the coordinator of liturgy for the Spanish apostolate and worked with the permanent Diaconate program in the Archdiocese of Philadelphia. She became a lawyer because she wanted to help the people she saw in need.  She was a writer for the US Catholic Conference and was the Executive Director of the Instututo De Liturgia Hispana. When asked to go to El Paso in 2011, to work in the Office of Worship, Doris went. It was a big move, but it was exciting and an adventure because it was teaching and helping people, both of which she loved to do.  
In 1990, Doris had a year of study as she completed her Doctor of Law degree from Temple University, Philadelphia.  She had previously earned a Bachelor of Arts in Spanish from the College of Notre Dame of Maryland (now University) in 1971 and a Master of Arts in Early Childhood Education from Beaver College (now Arcadia University, Glenside PA) in 1982.  
As described by her friend, Sister Jane Cayer, Doris was "a truly multi-faceted person, a person who loved to travel and meet new people, and an intellectual who performed quiet acts of kindness."  She had a gift for understanding and supported those who looked to her for direction and compassion.  Doris was great at keeping in touch with friends and valued friendships dearly.  Eloquent in English and Spanish, she wrote thoughtful notes of thanks and remembrance to friends, especially those who were suffering.  
Doris was a woman of quick wit and gentle teasing, tempered with a warm heart. She was at her best when she could minister to those in need.
Sister Doris died suddenly on Feb. 4, 2020 at Villa Assumpta. A Christian Wake Service was held on Thurs., Feb. 6 and the Liturgy of Christian Burial on Friday, Feb. 7. The liturgy was concelebrated by friends of Sr. Doris:  The Rev. Monsignor William P. Foley, Vicar of Retired Priests for the Archdiocese of Baltimore and Rev. Gerard Knapp CssR, Provincial Vicar of the Redemptorist Congregation.  Interment followed at Villa Maria Cemetery, Notch Cliff, Glen Arm Rd., Glen Arm MD.
  
Jeanne Hildenbrand SSND