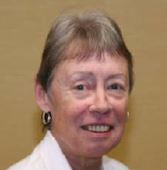 Sister Maryann Sheehan, SSND
June 15, 1940 – November 1, 2020
Maryann Sheehan was born in New York City, on June 15, 1940, just in time to celebrate Father's Day on the 16th; her parents, Joseph, a Catholic, and Frances Murden Sheehan, an Episcopalian, were both New Yorkers. They baptized their daughter and first child at St. Gregory the Great Church in the City. Three years later her sister Dolores was born.
Maryann began school in 1946 at Public School 85 in Astoria, Queens, and received First Communion and Confirmation while she was there. In sixth grade she transferred to Immaculate Conception School in Astoria. Graduation from eighth grade followed in 1954, and she first met SSNDs when she enrolled at Our Lady of Perpetual Help (OLPH) Business School on 62nd Street, NYC. A year later, "I was headed for the Aspiranture in Fort Lee, New Jersey," she wrote in her autobiography. She graduated from there on June 8, 1958.
At OLPH Convent, she received the candidate's veil on September 7 that year, and spent her candidature as a student at the College of Notre Dame in Baltimore (now Notre Dame of Maryland University). At Reception on July 11, 1959, she was given the religious name Sister Mary Francetta in honor of her mother.
After first profession in Baltimore on July 30, 1960, Francetta began teaching Middle School/Junior High students at St. Boniface School in Rochester, New York. Her ministry to students that age continued until 1979; by then she had been assigned to St. Matthias, Queens, NY; OLPH, NYC; St. Peter's Orphanage, Newark, NJ; and St. Leo, Irvington, NJ.
For one year, 1979-80, at the Notre Dame Child Development Center at Wilton, she worked for the first time in Early Childhood and was then missioned as a Kindergarten teacher to St Joseph School, 87th Street, NYC, until 1985. From then on, Maryann's ministry was to be with children placed in care by the state and look after her loved "little ones." She worked in Social Services as Unit Supervisor and Executive Director at St. Peter's Village in Denville, New Jersey from 1985 to 1991. This was the Newark Orphanage that had been relocated under Sister M. Leocadia Koerner's expert care in the early 70's.
Maryann earned a B.S. in Elementary Education from St. John's University, Jamaica, NY in 1969 and did graduate work at Fordham University in Special Education and Early Childhood. In 1993 she spent a period of spiritual renewal at Rockhaven Renewal Center in House Springs, Missouri.
Sister Maryann's expressed love for working with small children led to all her next ministries. The years 1993 to 1999 found her serving as Education Coordinator/Head Teacher for Infants and Toddlers at Babyland Family Services in Newark, NJ. For "Kids Next Door" in Morris Plains, NJ, she was Head Teacher for Infants from 1999 to 2003. She initiated a Kindergarten program there and taught in it from 2003 to 2007.
In Naples Florida, at Fun Time Early Academy, she was a pre-school teacher from 2007 to 2012, and later served as tutor and receptionist until 2018, when she retired to Villa Notre Dame. Being in Naples enabled Maryann to be near her sister, Dolores (Lori) Seedorf. She was faithful to SSND celebrations and meetings and drove a good distance to travel to them with Sister Maureen Michael Byrne.
 
Maryann tended to be reticent, a quiet, pleasant presence at prayer and in community. She didn't leave behind many comments about what all her generous years of service meant to her, but everyone was aware of how happy she had been with "little ones." After she adjusted at VND, she enjoyed the Bingo games and was a very frequent winner.
Sister Maryann died at Villa Notre Dame in the early hours of All Saints Day, November 1. She had returned from Norwalk Hospital on hospice care a short while earlier when her condition was deemed beyond treatment. Sister Lillian Corriveau and other members of her "Krowd" lovingly eased her passage to eternity, especially by praying with her.
A Liturgy of Christian Burial was celebrated at Villa Notre Dame by Chaplain Tom Elliott, CSC, on Thursday, November 5 for the community. Intercessions, written by Lillian Corriveau and Carolyn Stoe, summed up her life well. They petitioned comfort for Mariann's sister, and the grace of living good lives for all her many students. Burial followed at St. Mary Cemetery, Bethel, Connecticut.
- Sister Kay O'Connell