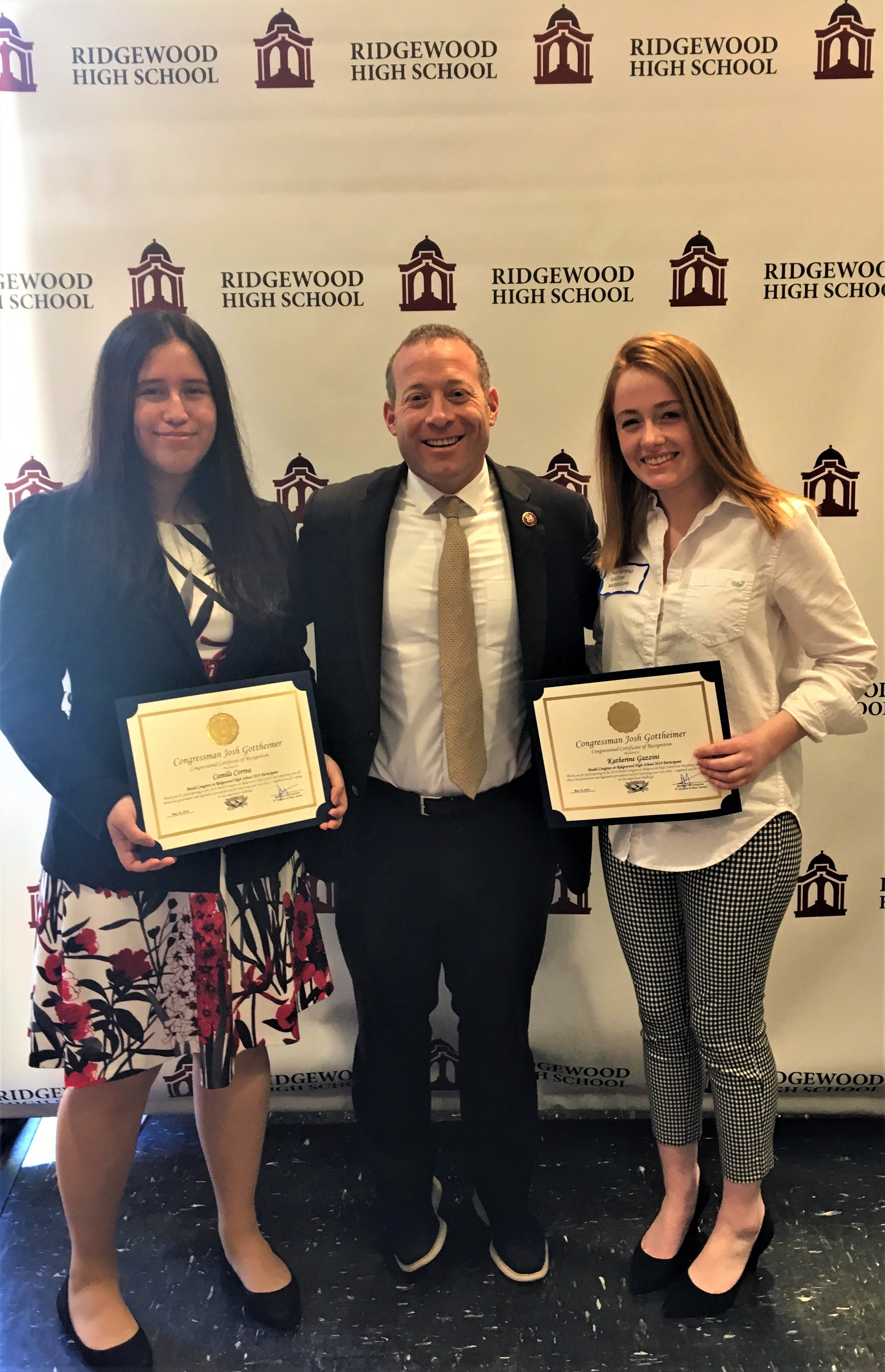 Academy of the Holy Angels juniors Camila Correa and Katherine Gazzini seized the opportunity when AHA Social Studies Department Chair Gail Fair told them about the 2019 Model Congress held at Ridgewood High School this month. The students met Representative Josh Gottheimer and learned how bills proceed through Congressional committees.
"Camila and I had a great time at Model Congress today," Gazzini said shortly after the event ended. "We were in different committees, so we didn't have a chance to work together, but mine went really well! After the committees met separately, we had a joint session to discuss the proposed transportation bills. Rep. Gottheimer spoke about the bills and his political experiences after we voted.
"I enjoyed meeting Rep. Gottheimer and getting to debate current congressional bills."
Correa added, "This was a great opportunity for us! Although we were in separate committees, we both covered equally important and relevant bills. My state was for the bills; however, both sides provided very convincing arguments.
Within my committee, we were able to reach an agreement and amended our bill in order to address some of the concerns from the opposing states. Participating in the process and later on hearing about Rep. Gottheimer's experience truly allowed us to have a better understanding of how the passing of a bill functions. I would say that, overall, this event was fun and a great way to learn more about how Congress works."
After hearing her students' reactions to this year's Model Congress, Ms. Fair told them, "The more you understand the policies that make up our political system, the more responsible voters you'll be. Maybe I'll be voting for you someday."