Two of our sponsored schools, Notre Dame Preparatory School (NDP) and Academy of the Holy Angels (AHA), were finally able to welcome some students back to their campuses last week. Here is how it went: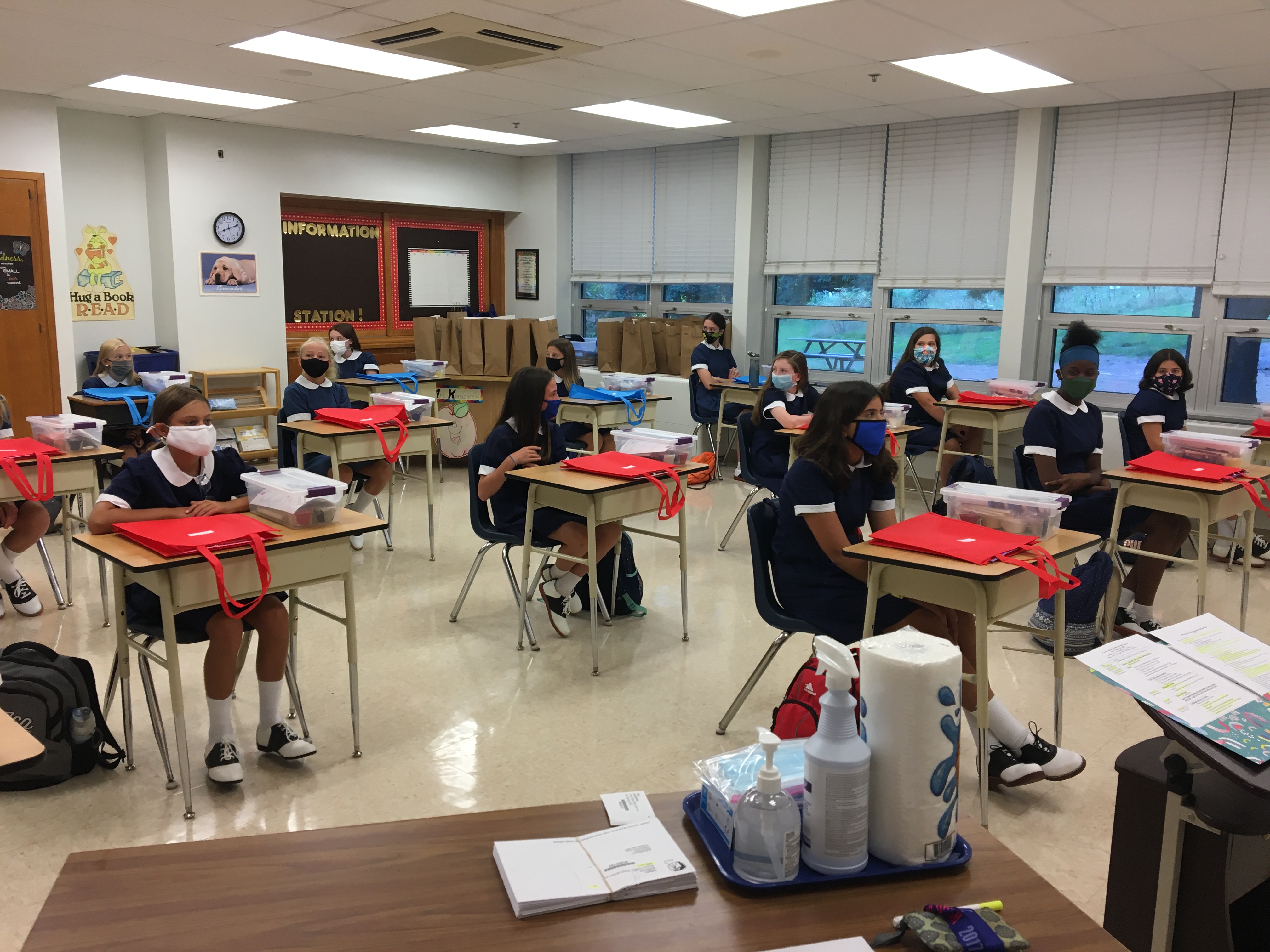 Notre Dame Prep
Hello! Notre Dame Prep opened its doors – in a socially distanced way – to sixth graders, ninth graders, and transfer students for Student Orientation! Next week, we will host the other grades on separate days.
Carefully following social distancing guidelines, students met their advisors, reviewed schedules, learned about "life at NDP," and had fun through ice-breaking activities. This was a wonderful introduction to NDP and the sisterhood that imbues our community.
Academy of the Holy Angels
Hello!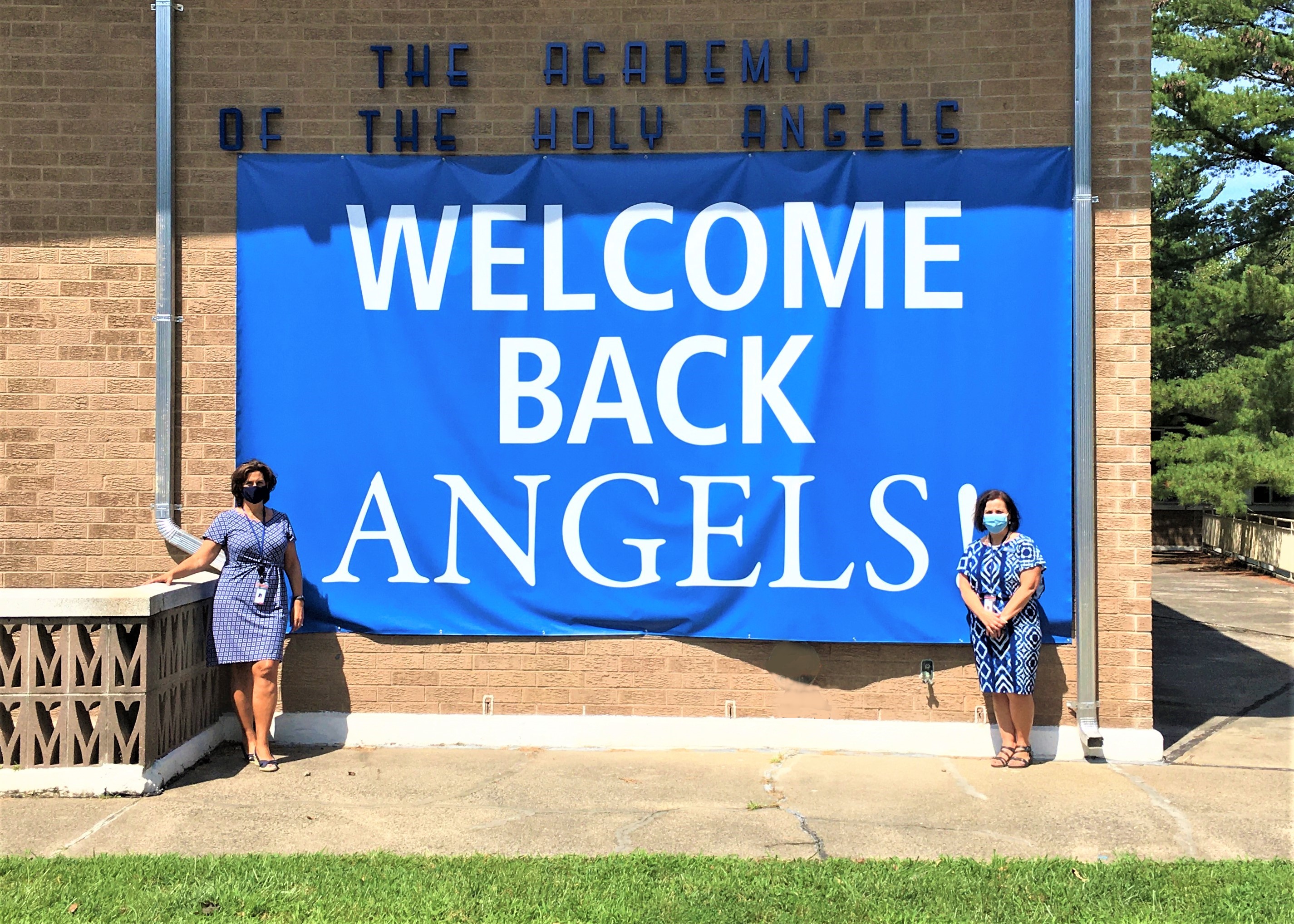 The Academy of the Holy Angels is now offering a hybrid instructional model that emphasizes COVID-19 health and safety measures AND maximizes student engagement. This model blends the best aspects of in-person and at-home learning.
Every student is assigned one of two "teams." Each day, one team (50 percent of the student population) reports to campus for in-person classes, while the other team learns synchronously from home via Google Meet or Zoom. Teams come to campus every other day.
"The plan to return to in-person classes is aligned with New Jersey Governor Phil Murphy's and the NJ Department of Education's guidelines shared in mid-July," AHA Principal Jean Miller explained. "The plan also follows the Centers for Disease Control guidelines for health and safety. Our task force, comprised of administrators, teachers, staff, parents, doctors, nurses, and maintenance personnel, worked throughout the summer to evaluate schedule possibilities and safety precautions that would best serve our community."
Safety measures on the Demarest campus also include a cashless cafeteria, the addition of plexiglass barriers, and the reconfiguration of classrooms to allow for appropriate social distancing.