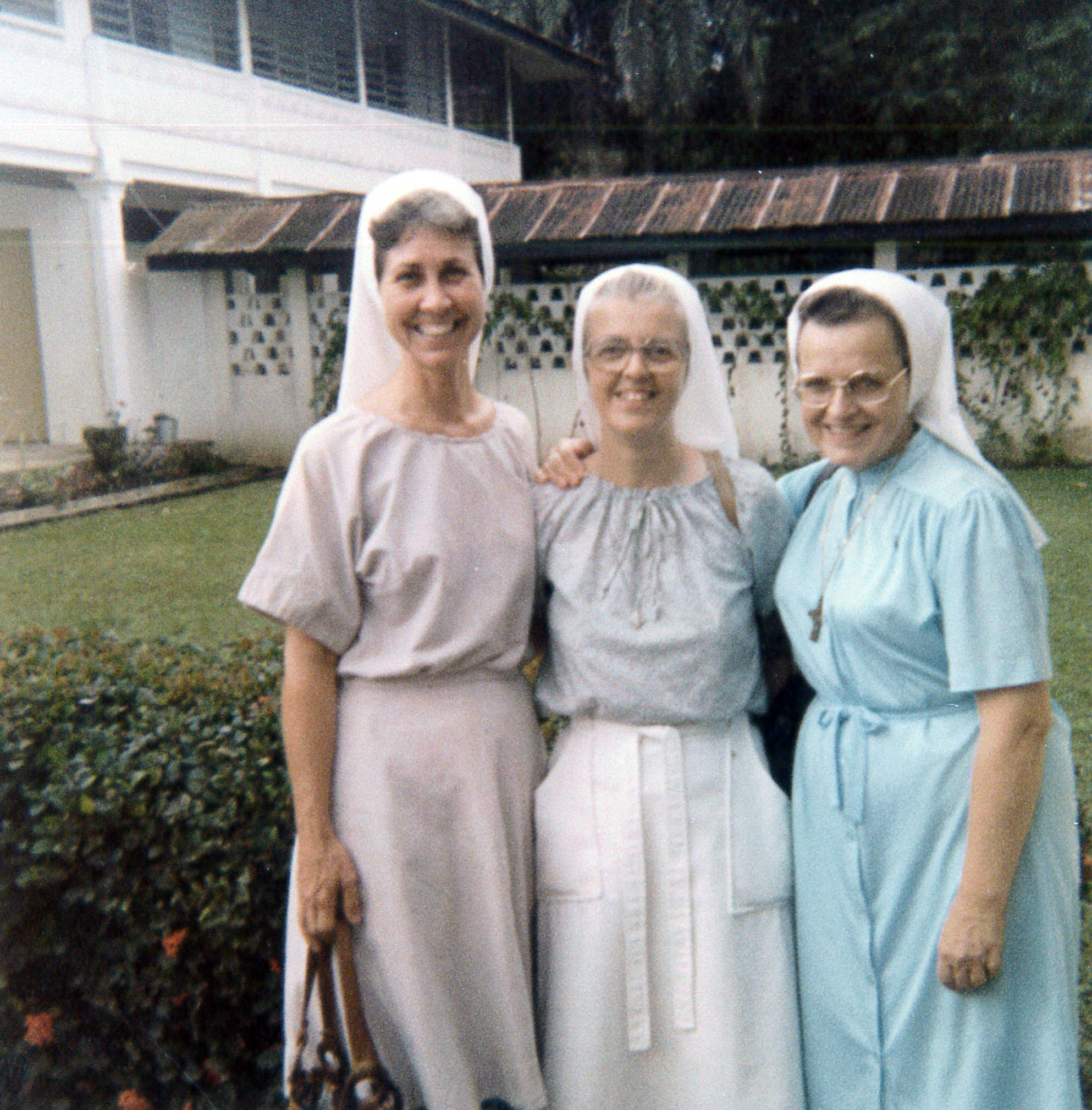 On one fine day in January of 1981, three School Sisters of Notre Dame set out to answer the call to go to the frontiers to share the Good News. The sisters boarded a flight for Nigeria where they planned to open a new mission. For Sister Gabriel Roeder, this was a return to Nigeria; for Sisters Virginia Brien and Dorothy Hunt, it was a new experience. For all three of us, it was an exciting adventure, the birth of something altogether new.
When we arrived at our destination, the residence of the Cardinal Archbishop in Ikot Ekpene, Diocese in southeast Nigeria – the Cardinal was away. No one knew where we were going to be living or what to do with us in the meantime - shades of Mother Theresa! Did she not arrive in America after a long journey only to find that she was not expected? But Bishop Newman saved the day.
Our Bishop Newman came to the rescue disguised as one of the Irish missionaries, who suggested that we drive with him down to Calabar, where there was a Jubilee celebration for Mother Gertrude, HHCJ, provincial of the Handmaids of the Holy Child Jesus and a good friend of Mother Georgianna Segner, SSND. Already tired and weary from our journey, we said 'yes'. 
The Jubilee celebration was held outdoors, and we were fortunate to find three seats together. Many stories were shared, followed by congratulatory speeches and, of course, refreshments. The best part, however, was the suggestion from our Irish missionary friend that we ask the Daughters of Charity in Uyo if we could stay with them temporarily. Many religious minister in Nigeria, and through the Sisters Area Conferences, they get to know each other and help each other. The Daughters knew the School Sisters from previous years. They were so gracious in assuring us that they would accommodate us as long as we needed. Thank God! This temporary stay turned into weeks and then months.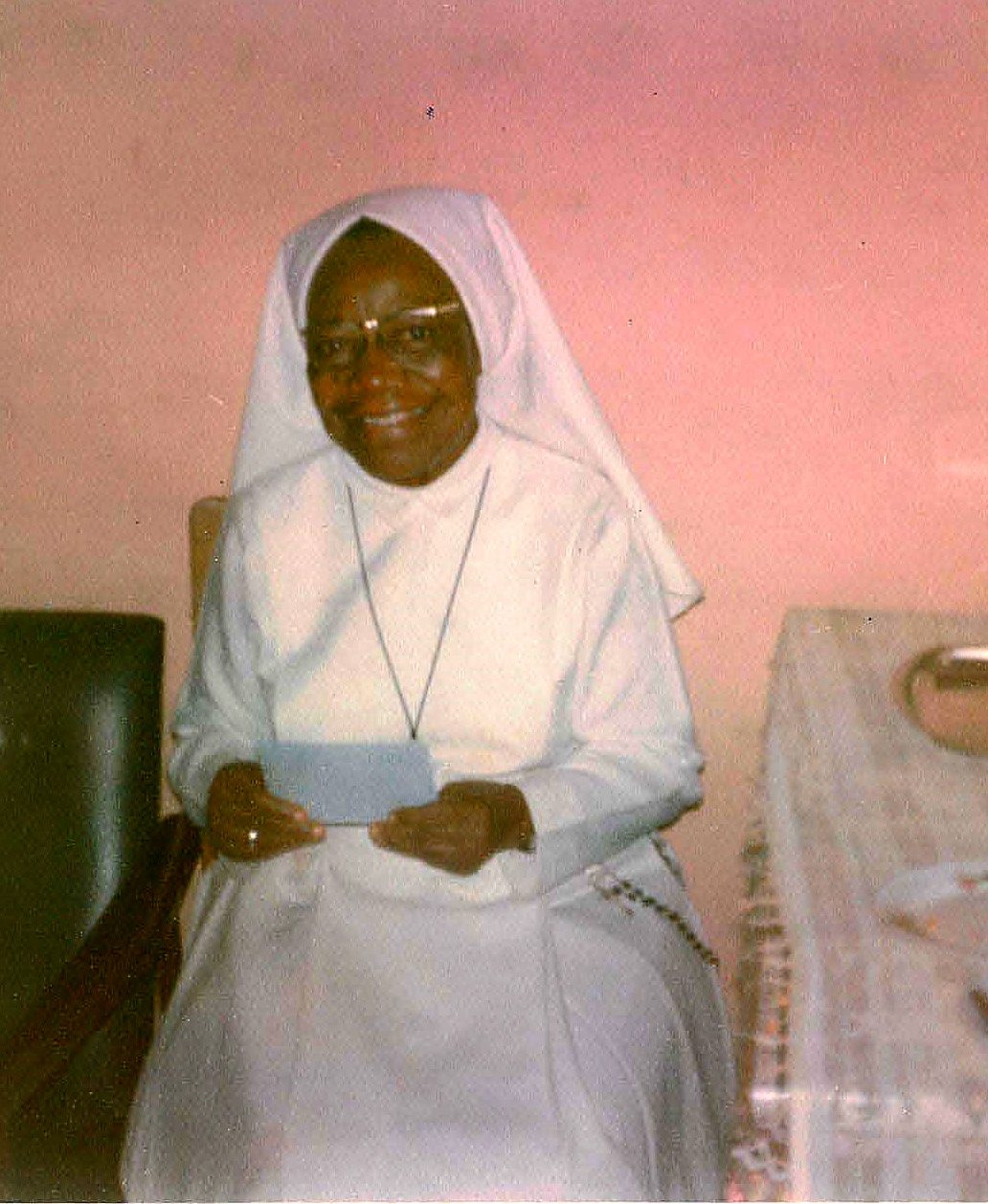 When we finally caught up with the cardinal, he offered us a small house in the small village of Ikot Etuk Udo, right along the Uyo – Ikot Ekpene Road. He was not sure how we would feel about living so close to the villagers and assured us we were free to say 'no,' but we were delighted to have the opportunity to live closely with the people. The house was very small, close to the church, close to the main road, and close to lots of families with children. The welcome we were given by the people in the village was something you could never forget! They were so happy to receive us and so solicitous and friendly, we felt at home very quickly. 
"God is good ALL the time." "ALL the time, God is good." 
We learned so much while we lived in Ikot Etuk Udo. We learned to relax, to let go and let God. We learned new ways of protecting and strengthening relationships, of extending hospitality, of sharing. And we learned that "God's time is the best time!" 
Sister Gabriel ministered for more than thirty years in Nigeria as a teacher and project director at the college and secondary school level, and as novice director and teacher for postulants. Sister Virginia was an educator in Nigerian primary and secondary schools for ten years and worked at the Diocese of Ikot Ekpene, as well as the SSND office in Akwa Iborm State for an additional ten years. Sister Dorothy Hunt ministered for a total of seven years as an educator and assistant postulant director.