Weekly News from the Academy of the Holy Angels!
Heartwarming News from Holy Angels - Operation Smile!
When she entered the Academy of the Holy Angels in Demarest, New Jersey, in 2021, Isabella Zahirudin ('25) joined the Operation Smile organization with the goal of helping people with cleft lip and cleft palate access no cost corrective surgeries. In October, this resident of Stony Point, New York, traveled to Bangalore, India, as one of two U.S. residents chosen to participate in an Operation Smile Surgical Program.
Isabella's volunteer work allowed her to directly interact with the families of children who receive Operation Smile surgeries, and observe these procedures while standing next to the doctor! She and her team presented health modules on nutrition, handwashing, burn care, and dental hygiene. Isabella also assembled and distributed packets of dental hygiene products.
Although there were many languages being spoken in Bangalore, she was able to connect with the children she met.
"I became so close with them that, halfway through the experience, they were calling me a name in their native language that meant 'older sister.' When I learned the meaning of this name that they were all calling me, I was completely shocked and I felt so connected to each and every one of them. I learned that even with a language barrier, they could still feel my love for them and that I was there for them."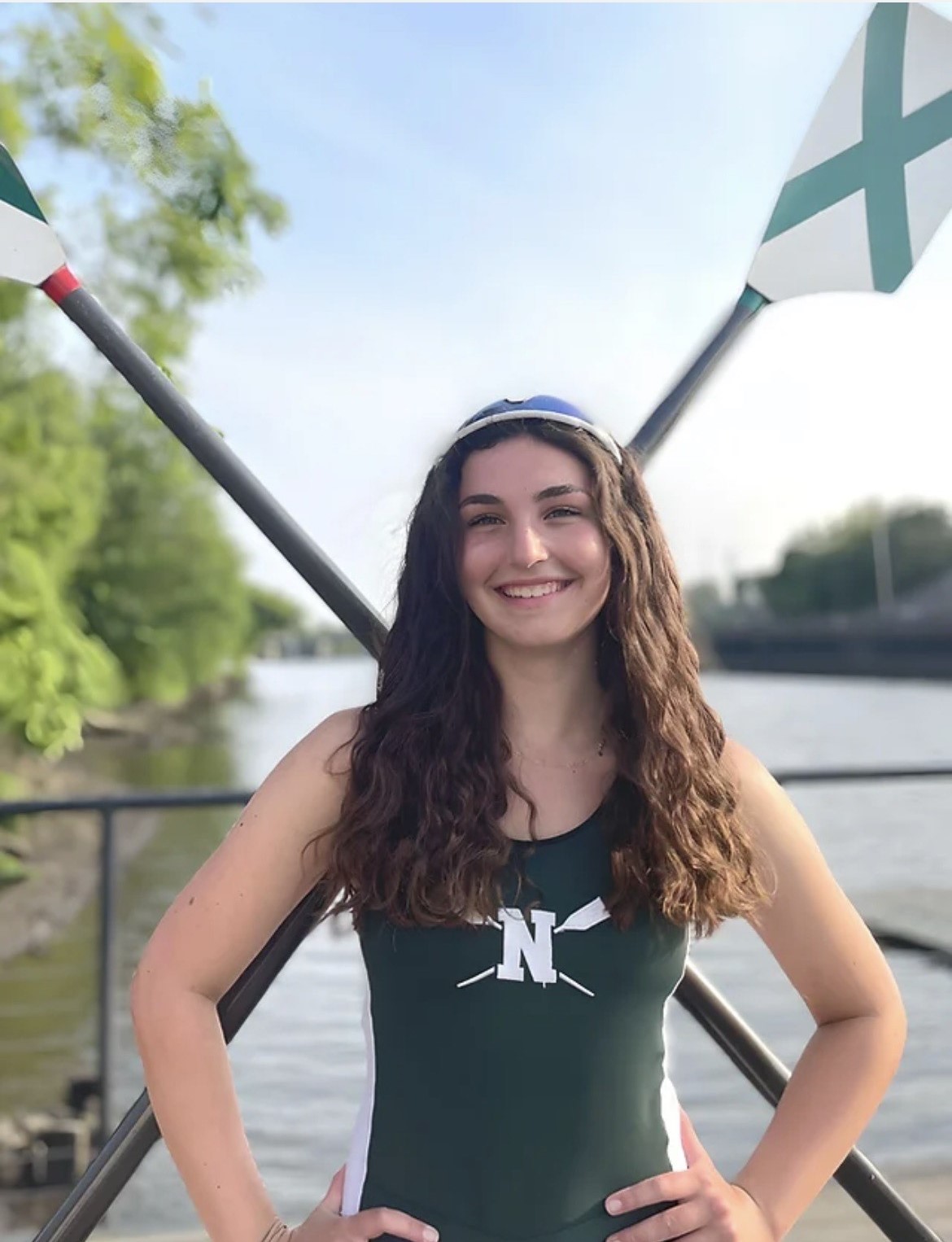 "Meet" Our International Medalist!
Elliott Bullis, a sophomore from the Academy of the Holy Angels in Demarest, New Jersey, realized a dream when she and her crew team earned the Girls Under 17 4+ bronze medal at the 55th Annual Head of the Charles Regatta in Boston. This prestigious international competition included 66 races and 11,000 participating athletes.
Elliott is coxswain for the Nereid Boat Club, a rowing organization based in her hometown of Rutherford, New Jersey. Her team finished just behind Saugatuck and Row America Rye, two of the country's most competitive clubs.
AHA Hosting Signing for Swimming Star Kate Hurst!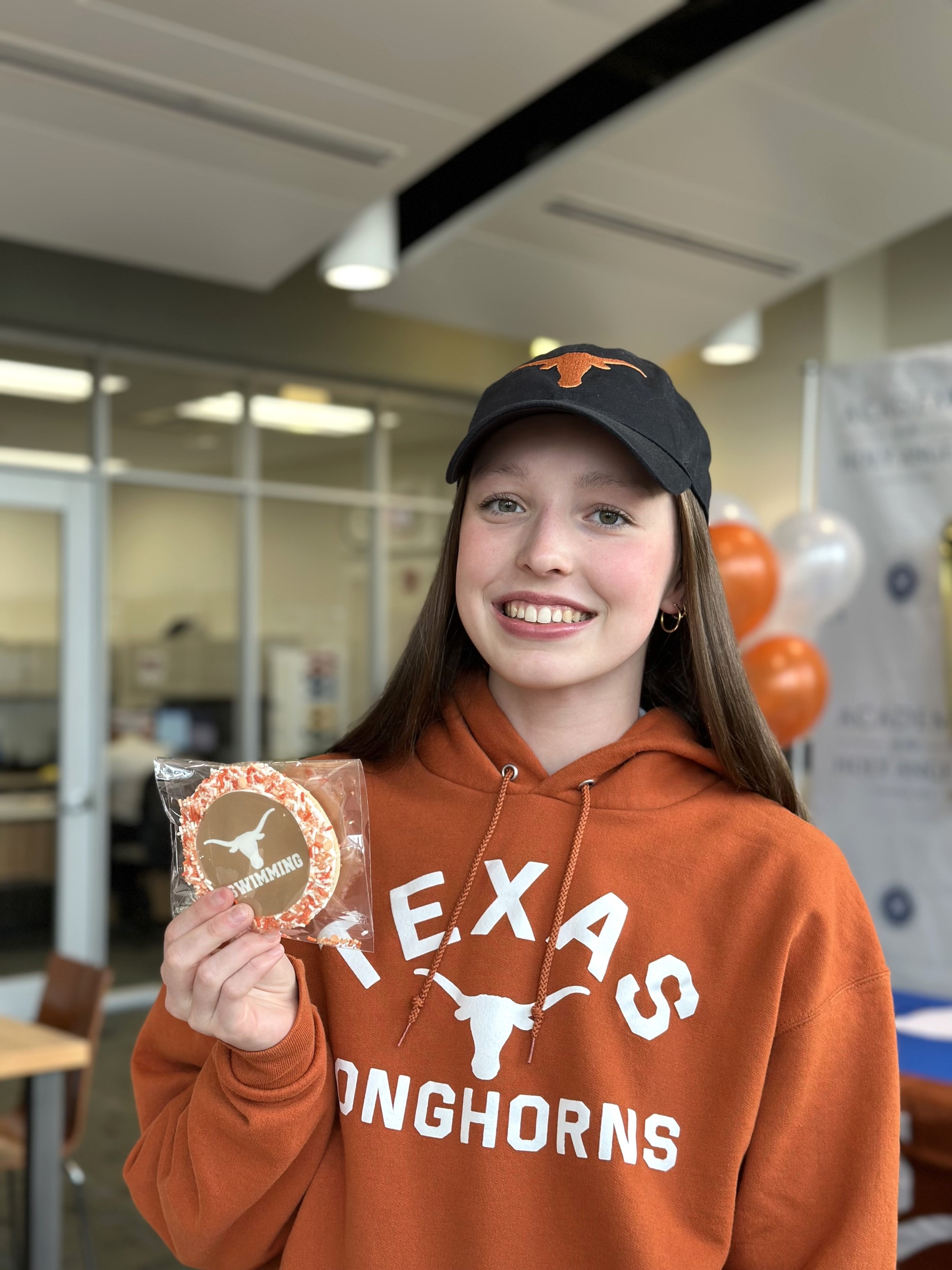 Swimming star Kate Hurst of Hillsdale just inked her letter of intent to continue her athletic career at the University of Texas. Kate is a senior at the Academy of the Holy Angels, which hosted the National Signing Day ceremony on November 8. Her parents, Jayne and Justin Hurst, attended along with several classmates and Academy officials.
Kate is the reigning junior world champion in the 1500-meter freestyle. She began swimming at the age of seven, and currently trains with Scarlet Aquatics, a Bergen County-based club.
AHA Junior Helps Bring Wells to Burkina Faso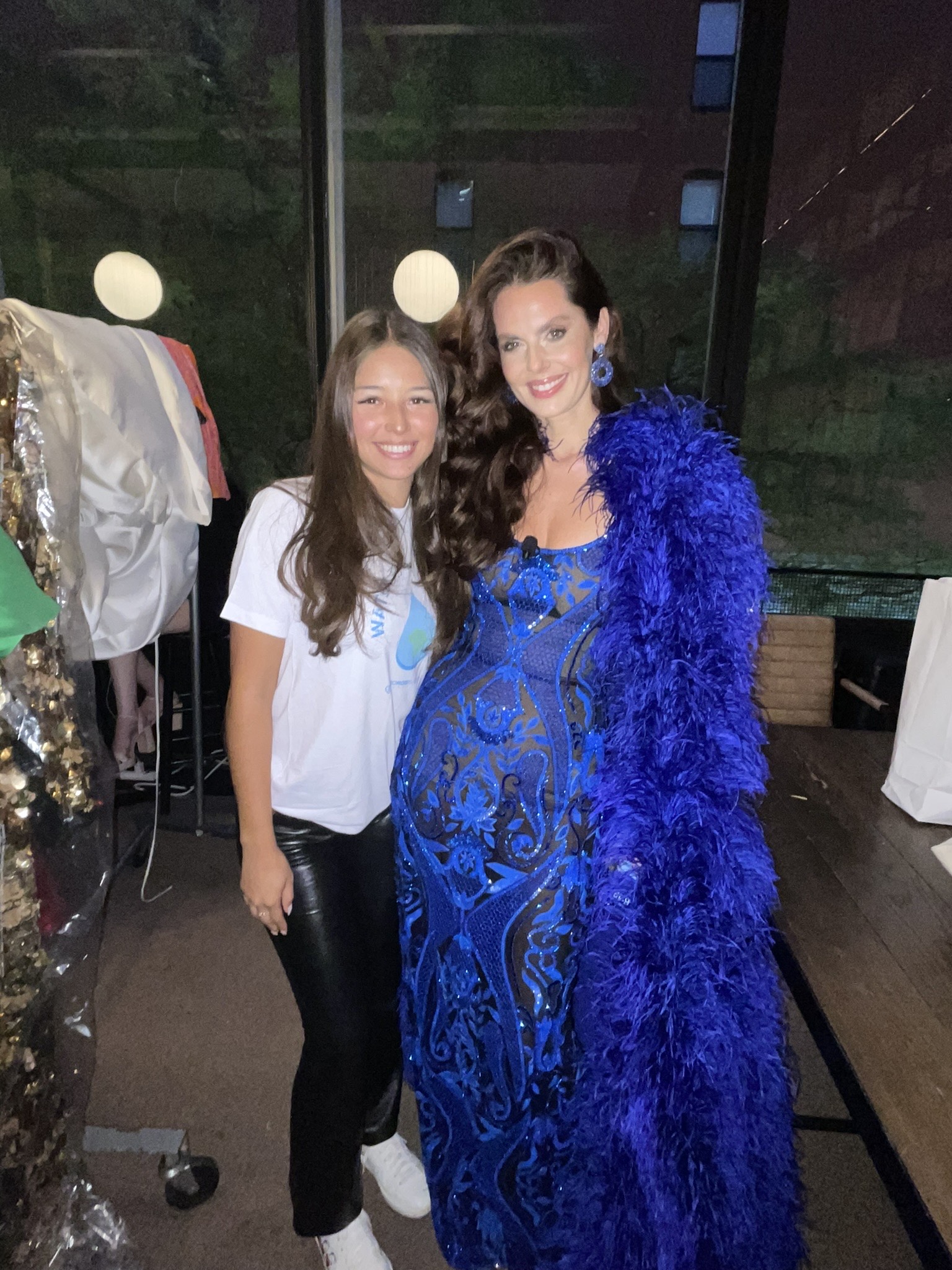 Jacqueline Garcia of Bergenfield is committed to bringing wells to Burkina Faso so women and girls do not have to walk for hours each day to bring clean water back to their homes. Eight years ago, she started fundraising for the Georgie Badiel Foundation, which builds and restores wells in this West African nation. Garcia, who is now a junior at the Academy of the Holy Angels, recently stepped up her volunteer efforts by dressing models at this fall's Georgie Badiel Foundation Water Ball in New York City.
"Working the fashion show was an experience of a lifetime," said Garcia, who was in charge of fitting the models in their outfits and helping Dimas, the show's noted producer, with social media posts. She also stayed for the post-show interview, and answered a few questions.
"They were all so nice to me even though I was a 'rookie,' as they called me," she said.
Garcia described the frantic behind-the-scenes atmosphere at the show, including last-minute hair and makeup updates, on-the-spot clothing alterations, and the immense amount of work needed to make the show run smoothly.
"During the show everything looks so composed and taken care of, but that is the complete opposite of how things really are," she explained. "There people refusing to wear clothes and clothes not fitting. Things are constantly changing, and I had to learn how to just problem solve and move on."
Garcia shared that Ms. Villone, her fourth grade teacher from Franklin Elementary School in Bergenfield, inspired her to get involved with the foundation. The two continue to collaborate.
"I raised money collecting water bottles with my fellow classmates and donated it to the foundation and my growth in the foundation's community grew from there," she said of her early volunteer involvement. "It feels rewarding to help build wells in Burkina Faso but also eye-opening at the same time."
She explained that she began to appreciate the relative comfort of her own life after learning about people in different situations.
"The foundation has taught me a life lesson I will never let myself forget," she added.
The search for clean water leads to gender inequity, since this responsibility is often considered the purview of women (source: georgiebadielfoundation.org