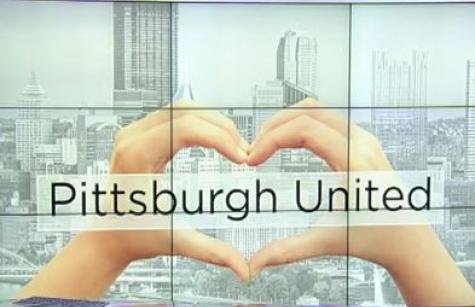 By Regis Krusniewski, SSND
The Tree of Life Synagogue shooting in Pittsburgh on October 27, 2018 was a terrorizing wake-up call for all. Reactions of people to this anti-Semitic attack differed in many ways. I have a Jewish friend who lives in a complex where I once lived. Her name is Elinor Greenberg. I called Elinor soon after the attack to see how she was, to talk to her and give her my support. When I asked her how she was, she said, "Terrified." She said it was all so unbelievable and she felt is could happen anywhere. We talked and I offered my sympathy and support.
After the incident, Elinor's rabbi at her synagogue invited people to a meeting about the shootings. At the meeting, Rabbi Glickman asked how many were fearful. Every hand went up. Then he asked how many had heard from people outside of their Jewish faith. Elinor's hand was the only one that went up. He then asked Elinor to share her experience.
Elinor said that her friend, a Catholic nun, had called her to talk about the shooting, to show her support, and to assure her that there were people who really cared. People in the congregation were astounded and wanted to know how she came to be friends with a nun. Elinor explained that I had lived in her apartment complex.
The very next day, I opened my email to find the letter Sister Charmaine had written to the province regarding the Tree of Life shootings. I immediately wanted to share the letter with Elinor, so that she could see the depths of concern of our congregation regarding the shooting and the response Sisters in the United States were being encouraged to make. Elinor shared the letter with Rabbi Glickman. He said it was "truly wonderful" and he was awed to see that we SSNDs were encouraged "to stand together against any sign of hatred and bigotry and pray that the spirit of love, compassion and goodness would pervade."
Little did I think that the action of calling Elinor would mean so much.