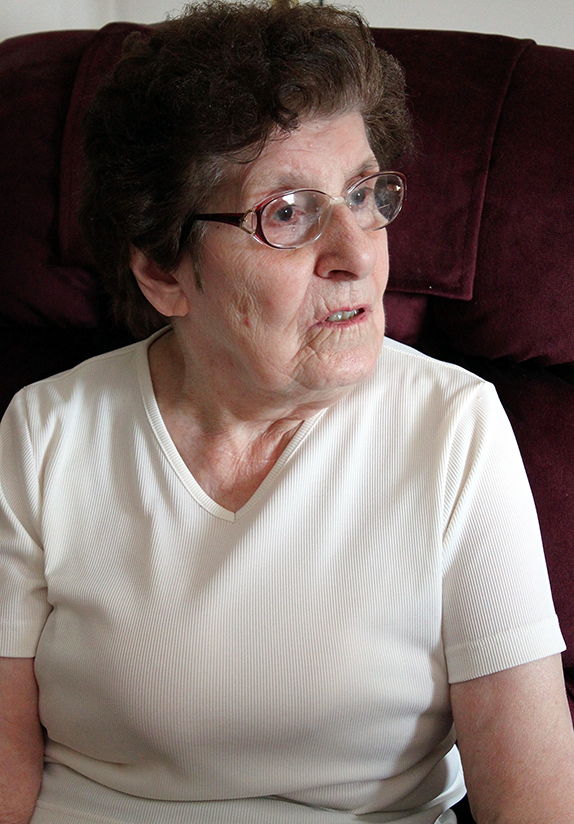 Sister Margaret Bauer, perfectly coiffed and full of the joys of spring, greets us at the door to her room and invites us in. As we wish her a happy birthday she assures us, "Now, my chronological age is 100, but my real age is more like 80." 
Sister Margaret was born in Newark, New Jersey on March 15, 1919. She was one of three sisters and one brother born to her Austrian mother, Mary Madosch, and German father, Joseph. She entered the congregation in 1937 at St. Peter's in Newark at the tender age of 18. She attended the novitiate in Baltimore and professed first vows in 1940. She earned her Bachelor of Science in Elementary Education at Notre Dame of Maryland University (formerly the College of Notre Dame) in 1957. In 1971, she received a Master of Education from Seton Hall in New Jersey, and in 2001 an Advanced Teacher's Certificate from the State of Maryland.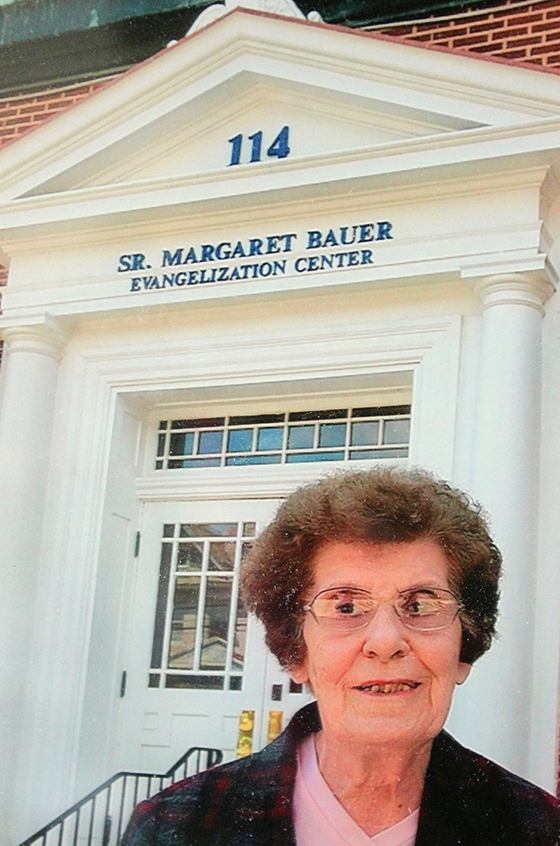 For more than a half-century, Sister Margaret taught primary and secondary students and served as administrator in Catholic schools in Baltimore, MD, Pittsburgh, PA, and Poughkeepsie, NY, among other locales. She then shifted her focus from teaching to health care ministry and served for nearly another quarter-century. 
Until just two years ago, when she returned to the motherhouse in Baltimore, Sister Margaret ministered, first as a teacher and then as a health care minister, for four decades at St. John the Evangelist Catholic Church in Frederick, Maryland. She lived next to the church complex in a row house and taught on the third floor of the school that had no elevators. As a health care minister, Sister Margaret visited nursing homes and the hospital in Frederick, sharing conversation and singing hymns with the elderly and infirm. She enjoyed this ministry the most, she said, confiding, "This ministry was better than teaching – it was more interesting!" She added, "It all went by so fast."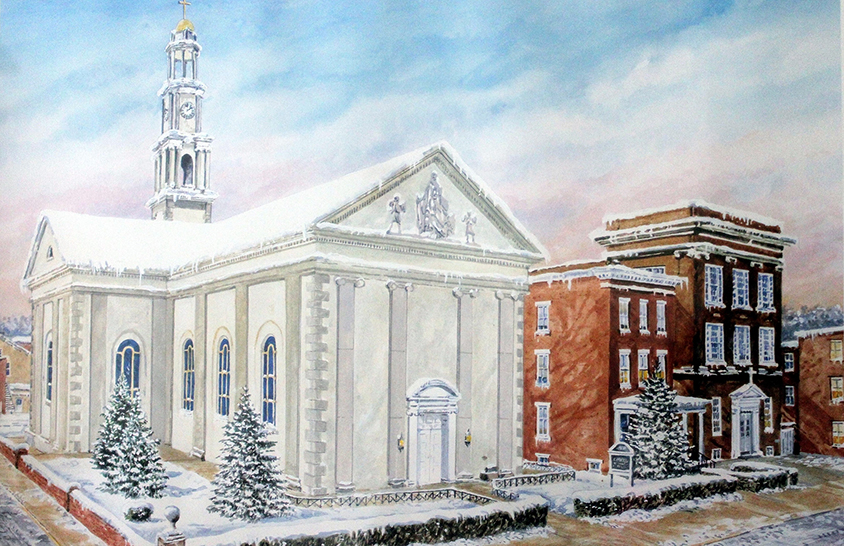 SSND has a long history in Frederick, and as the last School Sister serving in Frederick County, Sister Margaret is particularly beloved by St. John's parish. In the fall of 2014, the Evangelization Center, part of the St. John's complex, was rededicated in her honor. The Sister Margaret Bauer Evangelization Center remains the parish's central gathering place for faith and fellowship. When asked about one of the many other honors she received she said, "I was always getting awards – I don't know why!" 
Sister Margaret will be celebrating her 100th birthday today at a Mass at Villa Assumpta concelebrated by Pastor Kevin Farmer, who is traveling in from Frederick for the occasion. She will be presented with an Apostolic Blessing from the pope and a citation from the governor. On Sunday, Sister Margaret and 14 other sisters are going to Frederick to attend a special Mass and celebration in her honor at St. John's. 
"Once a teacher, always a teacher." Sister Margaret spends time at her desk each morning to pen a line to her many loved ones. When asked to share some words of wisdom from her centenarian perch, Sister Margaret said, "The only thing I would say is: Be active! For all of my jobs, I was on my feet. I was always moving." Sister Margaret will celebrate her 80th jubilee next year.