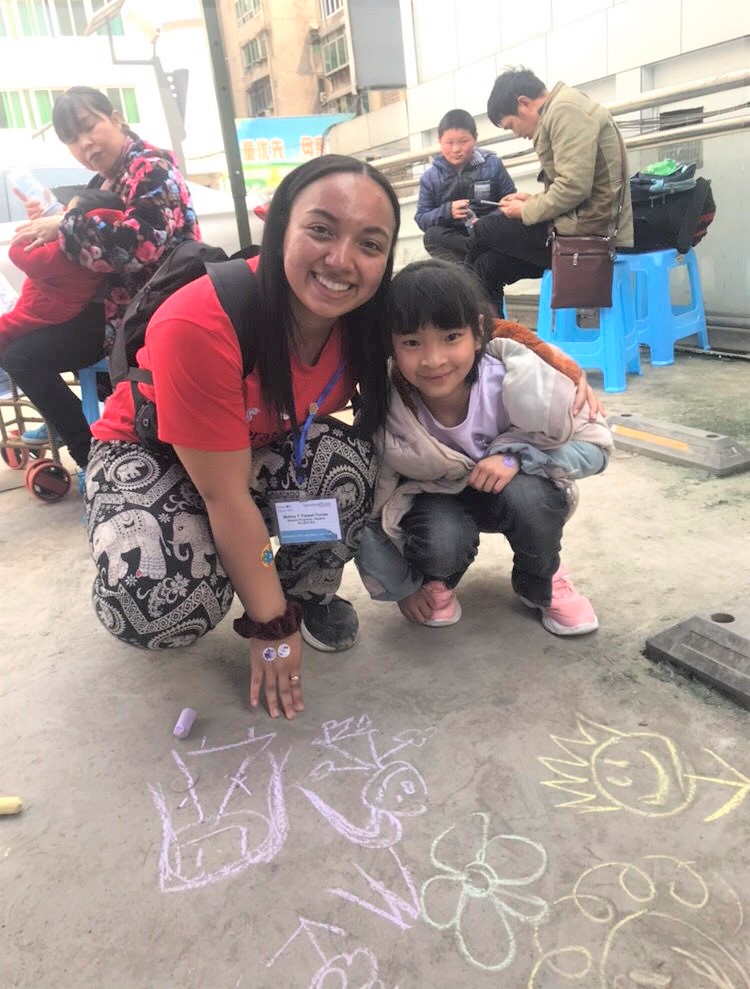 It's not surprising that Academy of the Holy Angels' senior Melina Tidwell Torres is still coping with jetlag after her Operation Smile mission in Zunyi, China. While the 24-hour trip was tiring for her, this North Arlington teen is delighted to have made a difference in the lives of many children who were awaiting no-cost corrective surgeries for cleft lip and cleft palate.
Tidwell Torres is one of a select few student volunteers who receive Operation Smile missions. Only 50 percent of those who apply are accepted. After her application was approved, Tidwell Torres headed to Virginia for related medical training.
Working with a translator, the teen volunteer brought her knowledge of dental hygiene, nutrition, burn and wound care, CPR, and the importance of hand washing to families in China.
"I worked closely with the child life specialist and was able to play with children right before they went to receive surgery," Tidwell Torres explained. "I also had the opportunity to watch a cleft lip surgery up close. It was truly beautiful to see the transformation that occurred in roughly an hour. It was literally a life-changing surgery."
Tidwell Torres described her experience as inspiring and heartwarming. She enjoyed interacting with the children and their families while getting to know the members of her mission team.
"I am so excited to be back home and to have the opportunity to share my experience!" she added.
Operation Smile is a non-profit organization that was founded by AHA alumna Kathleen McGee and her husband, Dr. William McGee.